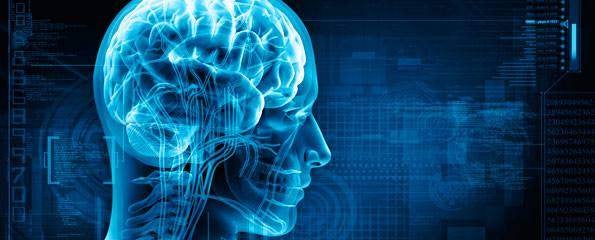 Campaigners want to raise £100 million to stop MS and want your help, says Claire O'Connor
One of the hardest things about philanthropy is to know where to put your money. The world is, at any one time, crying out with worthy causes. In fact, John Caudwell – in a recent interview with Spear's – talked of the need to bring a 'hard-headed approach to people that need the help'. That means selecting your causes sensibly, and also selecting organisations with the right vim and momentum to really make a difference.
That's why Sir David Bell, former Chairman of the Financial Times, has written to this publication to speak of his excitement at being involved with a campaign we're running here at the MS Society. As with Lyme, there is a real sense that multiple sclerosis (MS) is reaching a critical point: in our view, this is an area where the generous or philanthropically-minded can produce life-altering results for those living with MS.
But first, the illness itself. As many readers will know, MS is an incurable, devastating and progressive disease of the brain and spinal cord which at its worst can result in severe disability, blindness and leave people unable to communicate. It affects more than 100,000 people in the UK and 2.3 million worldwide. Symptoms usually start in a person's 20s and 30s, and it affects almost three times as many women as men. Typically, MS steadily worsens over time, with new symptoms unpredictably developing. For every one of those people – and for their loved ones – their future quickly becomes filled with uncertainty. The progressive stage of the disease results not in individual attacks, but slow, cumulative and irreversible disability affecting walking, balance, vision, cognition, bladder and bowel function. Diagnosis can be complex and deeply distressing. It destroys lives.
So how can you help? Our Stop MS Appeal is seeking to raise £100 million over ten years for ground- breaking research into multiple sclerosis (MS). Through this bold aim we are seeking to revolutionise treatments and transform the lives of those living with MS.
We want to Stop MS in its tracks for everyone, including those with progressive MS. Our investment in research has dramatically improved diagnosis, led to the development of new treatments and helped scientists make tremendous breakthroughs. We now have thirteen licensed treatments in Europe  that  can  reduce  the  severity  and  frequency  of  MS  relapses.  What  we've  achieved  is incredible, but it's not enough.
The MS Society and the scientific community believe that we are now at a critical juncture in MS research. This major strategic investment could unlock breakthroughs and result in a genuine prospect to revolutionise treatment for people living with MS.
Trials like MS-STAT give us an indication as to what's around the corner. The phase 2 clinical trial was one of the first to be successful in treating progressive MS, and found that simvastatin – a drug used to treat high cholesterol – was effective in slowing disease progression. Now entering phase 3, which will involve around 1200 people in 30 different centres across the UK, the trial will confirm whether simvastatin could help in secondary progressive MS by protecting nerves from damage. At the moment there are no licensed treatments for progressive MS, so this final-stage trial will offer a huge amount of hope for thousands of people. Without money from the MS Society, this couldn't have happened.
We need exceptional people and philanthropic visionaries to help us make medical history and Stop MS. Our Stop MS Pioneers, led and chaired by Sir David Bell, are building the critical research infrastructure that underpins our ambitious Appeal. You could join our Stop MS Pioneers through a donation of £5,000 or more and give everyone across the world with MS the hope of a better future. You can find out more information about becoming a Pioneer and the many other ways you can support the Appeal via our Stop MS website or by contacting me on 020 8827 0312 or Claire.O'Connor@mssociety.org.uk.
I hope that you will join us in achieving our vision of a world free from MS.
Claire O'Connor is Head of Philanthropy and Special Events at the MS Society