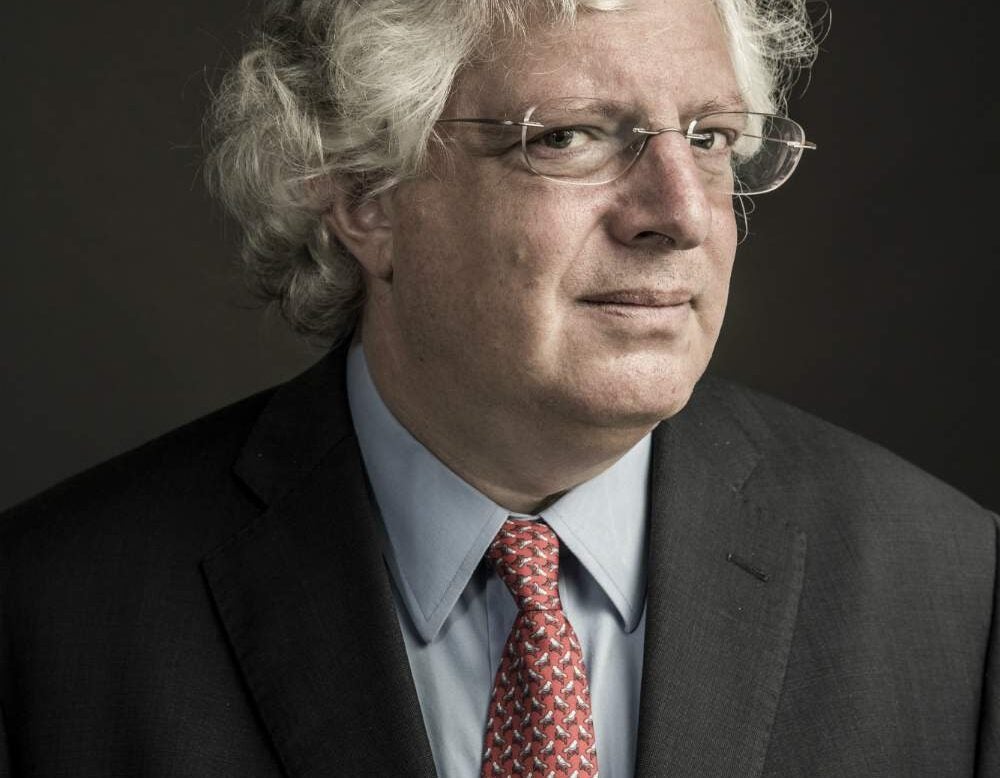 Terra Firma's Guy Hands shared the Philanthropist of the Year at the Spear's WMAs with his wife, Julia, and addressed a packed Dorchester event, reports Arun Kakar
Terra Firma's Guy Hands spoke of creating 'real, positive change' after he was named Philanthropist of the Year at the Spear's Wealth Management Awards, which were hosted by Sky News economics editor Ed Conway.
Speaking to an audience of over 700 at the Dorchester, the financier said that it was 'fantastic and humbling' to receive the award around the 20th anniversary of the Hands Family Trust, the body he set up with his wife Julia in support of various philanthropic causes.
'When Julia and I started giving to charities over 30 years ago, we believed that we could simply choose good causes and by supporting them with money, good results would follow,' said Hands. 'We were wrong. A lot of the money we gave was wasted. Some of the charities we gave money to used the money up on excess expenses, others didn't have good ethics, and others were simply incompetent.
'By the time we formed the Hands Trust, we had decided that giving money was not enough. We had to have a clear understanding as to what the money we gave was going to achieve.'
The Hands family contributes to a number of charities including the Prince's Trust, Duke of Edinburgh Awards, Kids Company and King's College Cambridge. He is best known for his work with Mansfield College Oxford, where this year he opened the new Bonavero Institute of Human Rights by the late Kofi Annan, along with 73 student study-bedrooms. It followed two decades of Hands' philanthropic support for Mansfield raising 'access for excellency'. some 95.9 per cent of students at the college are from state schools, compared to a university average of 60 per cent.
The awards judges said of Hands: 'A unique individual in many ways, he is a man who not only knows how to make money, but he has also thought deeply about the obligations that making money bestows.
'It is this instinct – this spirit of enquiry and rare gift of imagination – which we honour here tonight. Hands' charitable work is notable for its reach – he has said that he focuses on what he calls 'the hard end' of philanthropy, particularly drug and alcohol abuse.'
Hands also used his speech to highlight the work of the Bonavero Institute, which he said is 'ever more crucial in what is an uncertain global landscape, where one ninth of all children are being born into military conflict zones, and whose chances of the most basic of Human Rights are regularly being destroyed'.
Spear's editor Alec Marsh added: 'Not only has Guy Hands given vast sums to a variety of worthy causes, he has also demonstrated that targeted spending, grounded in practical aims, can have a lasting impact. When I spoke with Guy recently, he told me about the importance of diversity to communities – a belief that he has applied with incredible success to Mansfield College.
'We are honoured to have Guy here at the Dorchester, where he has been rightfully recognised by his HNW peers.'
The Philanthropist Award was sponsored by Rémy Martin. The Spear's Wealth Management Awards, acknowledges and honours entrepreneurs, philanthropists and others for their innovation, success and outstanding contribution to the wealth management world and beyond.
After Hands picked up his award, he told Spear's: 'Those with skills and money can use their luck and these gifts through philanthropy to help create real positive change, and make the world a more caring and better place – and that is the best investment anyone can ever make.'
Arun Kakar writes for Spear's 
Picture credit – Guy Hands (copyright David Harrison).