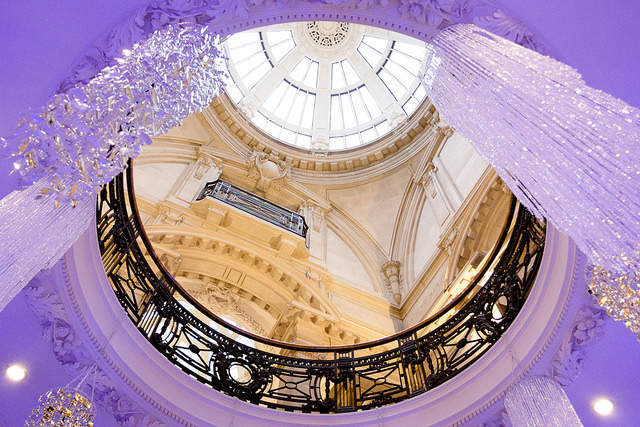 Spear's will be doing what it does best — helping wealth managers, lawyers and other private client professionals to understand the world of their high-net-worth clients — with the Spear's Wealth Insight Forum. Because of the success of previous Wealth Insight Forums, we will be holding two this year: mid-May and mid-November.
Despite the already massive changes of the 21st century — from the rise of a new class of the super-rich to the destruction of established investment practices — many wealth managers are stuck with an old paradigm. Spear's is perfectly placed to explain the new HNW mindset and lifestyle with characteristic insight, analysis and wit.
Panels for 20 November 2014 (subject to change)
9.30-10.15: Immortal Remains: 
How to leave a legacy you won't regret
Corinne Staves, Maurice Turnor Gardner
10.15-11: Hang On! The pleasures and pitfalls of buying art
Sponsored by AXA Art

</font>
Speakers: Matthew Cooper, John Jones
Andrew Davies, AXA ART
Kenny Schachter
11.30-12.15: Grapes of Wealth: Is it a vintage time for investing in wine?
Speakers: Julian Kirk, Nyetimber
Ella Lister
Andrew Shirley, Knight Frank
12.15-1: Keeping It In The Family: How a family business survives in the 21st century
Editor Josh Spero will interview Jeremy Goring of five-star hotel The Goring, now over one hundred years old and as vital as ever
Format
8.30-9.30: Breakfast
9.30-10.15: First panel
10.15-11: Second panel
11-11.30: Coffee
11.30-12.15: Third panel
12.15-1: Fourth panel
1-2.30: Lunch and networking

Previous speakers
Ben Goldsmith, WHEB Ventures
Entrepreneur Julie Meyer
Art dealer and TV presenter Philip Mould
Sandra Davis, Mishcon de Reya
Helena Morrissey, CEO of Newton
Social entrepreneur Faisel Rahman
Michael Green, co-author of Philanthrocapitalism
Philanthropists Dame Stephanie Shirley and Richard Ross
International lawyer Robert Amsterdam
Spear's editor-in-chief William Cash
Michael Wainwright, MD, Boodles
Deborah Bangay QC
Tech entrepreneurs David Murray-Hundley and Milo Yiannopoulos
Cleric and commentator the Reverend Dr Giles Fraser
Angel investor Richard Hargreaves
Entrepreneur Britt Lintner