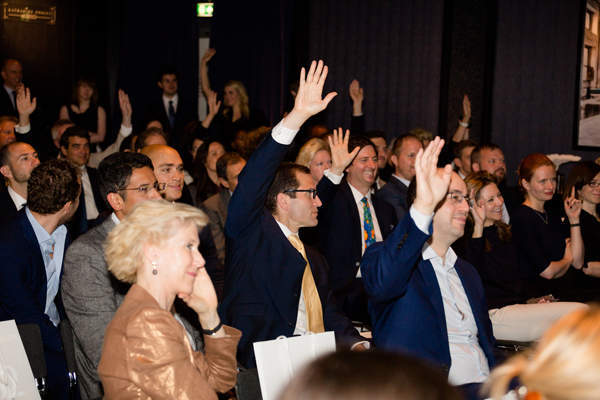 Spear's breakfast at Masterpiece London, the art, antiques and design fair which prides itself on presenting the very best, is a must-attend occasion for cultured HNWs.
The breakfast, sponsored by 432 Park Avenue, New York, is a lively, amusing, provocative look at art and the art world. In 2014, art dealer and gallerist Philip Mould retained his crown, beating Viscount Linley, Theo Fennell (speaking below) and others to have his object declared, by audience vote, the masterpiece of Masterpiece. Can he make it three in a row this year?
Update
It was a tough contest between this year's speakers: Philip Mould;
architect Rafael Viñoly; wine dealer
Stephen Williams
of AWC; Edmondo di Robilant of Robilant + Voena; and prints expert
Frederick Mulder
. But the winner by a head was Frederick Mulder and his Matisse cut-out.
Masterpiece London, sited in the grounds of Chelsea's Royal Hospital, attracts global HNWs who come to buy objets d'art from the world-class dealers present. Spear's has been a key partner since 2011.
Venue: Masterpiece London, Royal Hospital, Chelsea
Viscount Linley, Linley and Christie's UK
Thomas Woodham-Smith, co-founder, Masterpiece London
Tim Jefferies, Hamiltons Gallery
Edmondo di Robilant, Robilant + Voena
Adrian Hamilton, Duncan Hamilton & Co