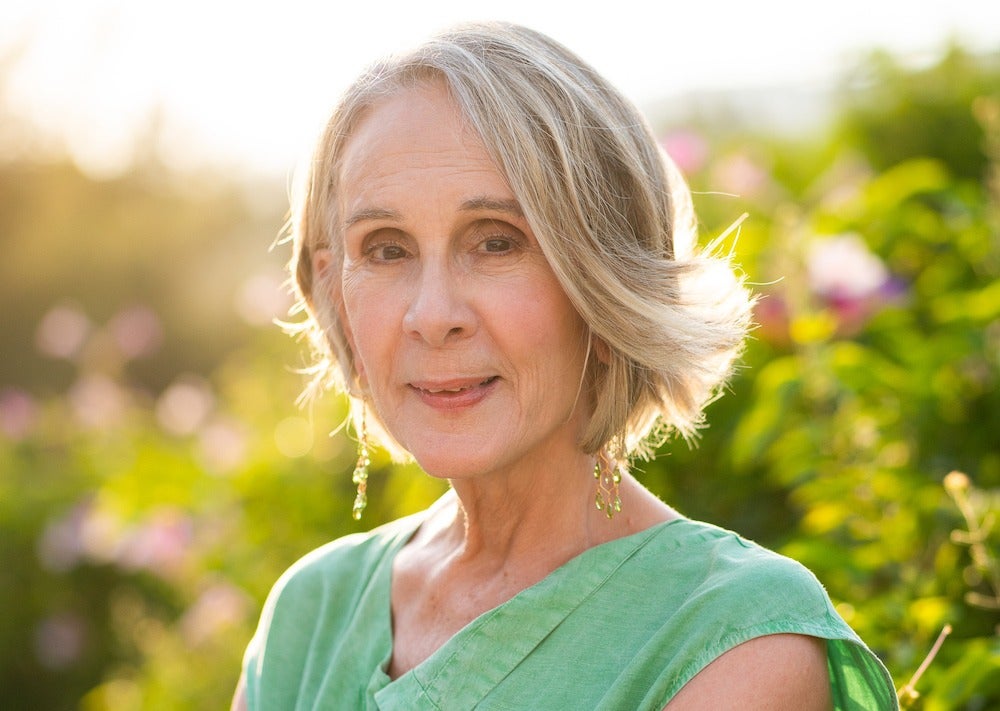 Spiritualist Zulma Reyo has won many fans. Now one of them, the hedge fund billionaire Sir Chris Hohn, has put his weight behind her new project: the Zulma Reyo School of Consciousness retreat, which aims to help business leaders make the world a better place. Alec Marsh explores
High in the hills of Majorca, a 20-minute drive from Palma airport, stands an imposing white mansion with yellow shutters. Its lush, terraced grounds are fragrant with citrus orchards and shaded by almond trees, but this handsome finca is not the holiday home of a member of the international jet set. Instead, it is a new seat of learning – and a highly particular one at that.
The ambition of the Zulma Reyo School of Consciousness is to create a more human society by teaching business leaders and other influential figures to see the world – and themselves – in a different way. Students here, who attend several residencies ranging from a few days to a month over a three-year, part-time course, do not pay a fee. This is thanks to backing from the billionaire hedge fund manager and philanthropist Sir Chris Hohn, through the charity LightEn, which is run by his partner Kylie Richardson.
The guiding personality behind the school, however, is Zulma Reyo, a 78-year-old teacher, spiritual leader, bestselling author and, some say, clairvoyant, who has been finessing her own beliefs and writings for decades. She was living in South America when Hohn and Richardson sought her out and inspired her to return to Europe to set up the school shortly before the pandemic struck.
Raised as a Catholic in New York to Puerto Rican parents, Reyo has an approach that encompasses Christian and Hindu spiritual traditions, psychology (she worked in the 1970s with John Lennon and Yoko Ono with Arthur Janov's 'primal scream' therapy) and practices such as meditation. Its goal, she explains, is best summed up by two words: 'inner alchemy' – a personal transformation.
'Consciousness is that which empowers intelligence,' Reyo tells me as we sit in an ele- gant salon with stunning views of the Serra de Tramuntana mountains. Heightened con- sciousness comes when we 'tap into the spirit-self', she explains, speaking softly. 'What people call "spiritual" these days is just about anything; you practise yoga, you're spiritual; you don't eat meat, you're spiritual. It's ridiculous. Spiritual is when you tap into this – you live this, you bring this to your daily life.'
Engaging the spirit-self, Reyo says, is achieved through meditation, yoga and following her teachings. 'When you start living this state of grace, this state of joy, it's like ecstasy, it's like the most beautiful existence you had when you took your child into your arms for the first time – that bottom line of love, not because, there's no reason; you just love and you are this.' Love, she says, is another word that's become trite. 'Love, it's a state of grace, a state of being. It is within you and you bring it to life in relation to the world.'
Reyo's teachings incorporate a theory of energy and matter, and a 'point of power' within each of us, which is waiting to be harnessed. 'The human body is composed of dense matter and a light centre which is usually invisible,' she says. 'The proportion of light inside an individual grows with more awareness, with more practice, meditation, and it becomes more homogeneous in the whole body and effects your emotional system and allows you to think in wider dimensions.'
All religions allude to a sacred fire, she says. 'It is tied in with that point of power and with the inner state of being – embodied consciousness, it is the spark of consciousness.' Recognising this, and embracing it will make you 'healthier, younger, more aware', says Reyo. 'This light begins to show in your body, physically actually – you know those paintings of the saints with the halos? Some people actually glow. Mother Teresa glowed.'
Followers of Reyo's teachings can experience an opening of the doors of their own perception, she believes. 'I started teaching because I wanted to play with people who also saw. I wanted to teach them what it is to see and know. And this is what I hope to impart to the business leaders of the future.' Anybody can learn, she says – so long as they commit to learning. She has developed a three-year training programme designed to enhance people's innate abilities. 'I want people to see it as a very natural thing, not as a supernatural power, because it is natural.'
Hohn is 'brilliant', Reyo says. 'Brilliant, not only as a strategist – he sees, and nothing escapes him.' Moreover 'his questions and sense of purpose' also led her to revise her bestselling book, Inner Alchemy: The Path of Mastery, which has been republished. 'We consider it a gift and this is where we are coming from in offering this training and this teaching,' she says.
The gift is being offered to business leaders and others, because Zulma – backed by Hohn and Richardson – believes she has a unique potential to make the world a better place. 'You cannot be selfish and see,' Reyo says. 'This is why it's so important that business leaders are trained in seeing and managing their own energy, so that they can manage, see and orientate the world that they're leading.' The result, she hopes, will be a more compassionate world, but also a more sustainable one.