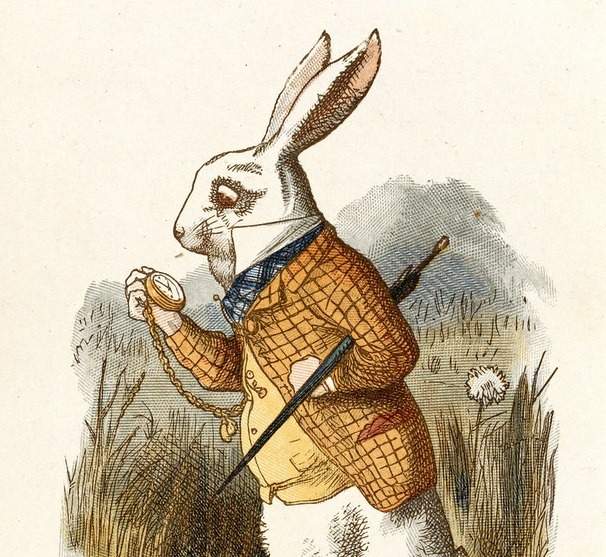 A few determined characters are reviving the old world of society literary festivals and salons, writes William Cash
'It is a sort of love token from Ian Livingstone to his beautiful and brilliant wife Natalie,' Andrew Roberts told Spear's just before the launch of the first Cliveden Literary Festival in 2017.
'You think of other things that rich and successful men give their wives as love tokens, like cars and yachts and diamonds – forget it! So unimaginative! What an intelligent and rich man should give his wife is a literary festival!'
Certainly, as cultural gifts go, starting up a literary festival which doubles up as a mid-Atlantic literary society weekend intellectual salon – attracting figures from Robert Harris to Tina Brown – must rank as one of the most generous.
Of course, when you own the hotel, as billionaire property mogul Ian Livingstone does with Cliveden, this makes the prospect of losing money on a literary festival slightly less troubling.
Having started my own, much more humble festival last September, I know the financial perils only too well. My mistake was pricing day tickets at just £15 and not realising that the chicest literary festivals are now priced like opera or Test match tickets.
According to Kevin Parker, who runs the website Literary Festivals UK, there are now more than 350 book festivals in Britain, with 'hardly a week going by' without a new village, town or stately home opening one; or, he adds ominously, another closing without trace. A decade ago, there were just 40.
'Organiser burnout is rife, given the challenges of pulling an event together,' he says. The achievement of the Cliveden Festival is that it is a return to the days – such as when Cyril Connolly's Horizon magazine was funded by the arts patron Peter Watson – when literary society wouldn't exist without old-fashioned hosts and hostesses.
Likewise, Granta magazine and books are now owned and edited by Sigrid Rausing. Her cultural philanthropy gene comes from her Swedish father Hans, the Tetra Pak billionaire who gave £2.5 million to English Heritage towards the new Tintagel bridge in Cornwall just before his death in August.
This landmark gift set an example to British HNWs about why private arts philanthropy is so critical at a time when it sometimes looks that the only art, theatre or festivals that can get off the ground have to be subsidised with a left-wing progressive cultural agenda.
Cliveden has no such political correct gospel to preach. President Andrew Roberts has seen to that; and indeed the refreshing cocktail mix of opinion and politics is what makes the festival unique. Natalie and Andrew dare to host writers, politicians and soi disant 'intellectuals' of different political flavours – Brexiteers and Hillary Clinton 'besties' – rather than the literati norm of a cultural sofa apartheid between left and right.
Cliveden offers something very different (and more exclusive) from the muddy field, flapping tent or 500-capacity theatre experience of big names like Hay, Cheltenham and Cambridge. It is a throwback to the days when country houses operated not only as social and cultural hubs but also as stage sets for politics and sex scandals and – most of all – social mobility (Livingstone, the son of an Ealing dentist, is a self-made billionaire).
When you have New York's 1980s literary bad-boy and coke-snorting party king Bret Easton Ellis roaming the corridors, it's difficult to imagine how guests could fail to have a memorable weekend.
Natalie is a throwback herself to the great tradition of society hostesses at Cliveden, who include Nancy Astor, who was chatelaine in the early 20th century, and Lord Astor, who hosted the infamous 1960s house party (featuring Christine Keeler and John Profumo) that nearly brought down the Macmillan government.
The festival (whose 2020 dates are 14-15 November) sees guests jetting in from the States, not unlike in the old days, when weekend guests included Charlie Chaplin, aviator Amy Johnson, Lawrence of Arabia, FD Roosevelt and Winston Churchill.
I was glad to see the festival embraced the rarefied exclusivity of Cliveden's social heritage. John Sandoe – the Berry Bros of book shops – is the official bookseller; instead of eating a greasy burger from a truck you have the Astor Grill restaurant (which was full).
Copies of the brilliant Literary Review were available in the Peardrop deli, along with copies of Tatler, another sponsor. It was Henry Fairlie who wrote in 1951 in The Spectator that the secret of Establishment power was that it exercised its power 'socially' through a network of social alliances.
As I left around 6pm on the Saturday, I was delighted to see large trays of champagne being stacked up with glasses for what was clearly going to be one very decadent VIP dinner and after-party bash that would certainly live up to Cliveden's self-styled description as having a 'rich and decadent past'.
Photo credit: British Library @Flickr
Read more…
'Slow travel at its best' – William Cash goes endurance walking
How certain country houses allow HNWs to experience a 'unique sense of place'
How a textile dealership fought for the soul of St James's – William Cash