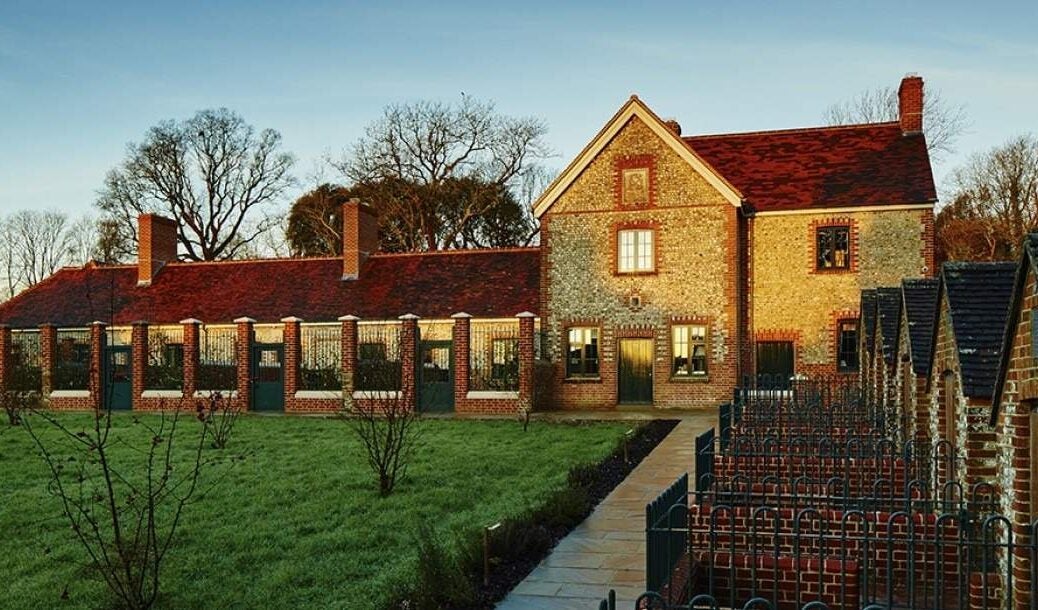 For HNWs, certain country houses offer the holy grail of historic charm combined with modern luxury service, writes William Cash
Anybody can tell you that if you need to be in the Normandy village of Colleville-sur-Mere early in the morning for a memorial service to honour Americans killed during the D-Day landings, it doesn't make sense to spend the night in Ireland.
But Donald Trump was never going to miss out on an opportunity to promote his luxury golf resort hotel of Doonbeg. 'It's convenient and a great place,' the president said. I suppose 'convenient' can mean what you like when you have two presidential jumbo jets and a fleet of helicopters at your disposal. But then having a president to stay is also good for business.
When I visited the swanky Ashford Castle hotel in County Mayo last year, there were (alongside photos of my country singer cousin Johnny Cash) framed signed photos of President Reagan, who stayed there in the Eighties on a trip to 'rediscover' his Irish heritage.
But staying at Doonbeg wasn't part of the original plan. As I learnt while aboard HMS Victory in Portsmouth to watch the Red Arrows fly over the D-Day memorial event attended by the Queen, the president was meant to have had an intimate VIP dinner onboard HMS Victory hosted by royalty and eating in Nelson's dining cabin. 'The president changed his mind at the last minute,' I was told.
Nelson's dining room is impressive, in duck-egg blue with 18th-century crystal decanters and the Georgian chairs that Nelson and his officers sat on. When I casually asked if the room was available for private hire, I was told: 'Yes, but it will cost you £40,000 before any food or wine.'
That got me thinking about where an HNW with a sense of history might choose to celebrate a special occasion. Certainly sending out invitations with the address 'HMS Victory' would take some beating. But where would your guests stay? The hammocks below deck aren't for hire and the secret to a great celebration is not to break up the party, so you need to provide accommodation for guests. The best solution is probably a country house party, so long as you don't have to cook, wash up, take the champagne bottles out to the recycling bin or make the beds.
HNWs often become afflicted by the 'room-service' mentality, wanting a butler and chef on 24-hour-call. That's why I think the best exclusive place in Europe to celebrate a very special occasion (up to 20 guests in ten luxury bedrooms) is Hound Lodge on the Duke of Richmond's 12,000-acre Goodwood estate.
Yes, the chic converted 'sporting lodge' used to be the former ducal dog kennels. It costs £10,000 a night (excluding wine), but having been to stay twice now I can vouch that the 18th-century lodge is now one of the most exclusive 'serviced country house' venues in the world. Hound Lodge plays on the Downton-esque dream of what an English or Scottish house party should be like, rather than the reality (a dribble of bath water, draughts, curtains yellowed by badly behaved dogs and night storage heaters). It feels like a private house, but with none of the discomfort that often goes with a stay in a real English country house.
Fully staffed but totally private, this is an English fantasy but authentic. You could be in a Scottish Highlands hunting lodge, but you're less than 70 miles from London. My wife loved that the rooms had name cards on each door. The beds have huge oldfashioned eiderdowns, linen sheets and proper blankets – no duvets. The mattresses are stuffed with wool from sheep grazing on the Goodwood estate, and the bath products are branded from Gordon Castle (which the duke's family also owns) in Scotland.
We liked the 'butler buzzer' in each bedroom, the decanter of whisky by the bottle of water and shortbread, the old-fashioned board games, the card table, and the way you can help yourself to a drinks tray. You can also play a round of golf, rent the private cricket ground, take a day's driven pheasant shooting (another £10,000 or so), have flying lessons, or drive classic racing cars around the Goodwood motor racing circuit.
The other clever thing organised by the lodge's major duomo, Neil Georges (a former pro golfer), is that dogs are as welcome today at Hound Lodge as they were in the 18th century. Dogs are given their own super-luxurious beds, 'personalised bowls' and a dog sitter. Each room is named after one of the hounds from the famous chase of the 1739 Charlton Hunt.
More than anything else, HNWs today want to experience a unique sense of place. The idea of luxury New York or London 'serviced' apartments is hardly novel, but the idea of a fully serviced country house with uniformed butlers is something new.
A 'multi-generational' trip away for two nights (max) with the grandparents, extended family members and children 'all included'. Which is why Trump brought his entire family to London on his June state visit.
William Cash is founder and editor-at-large of Spear's
Read more: