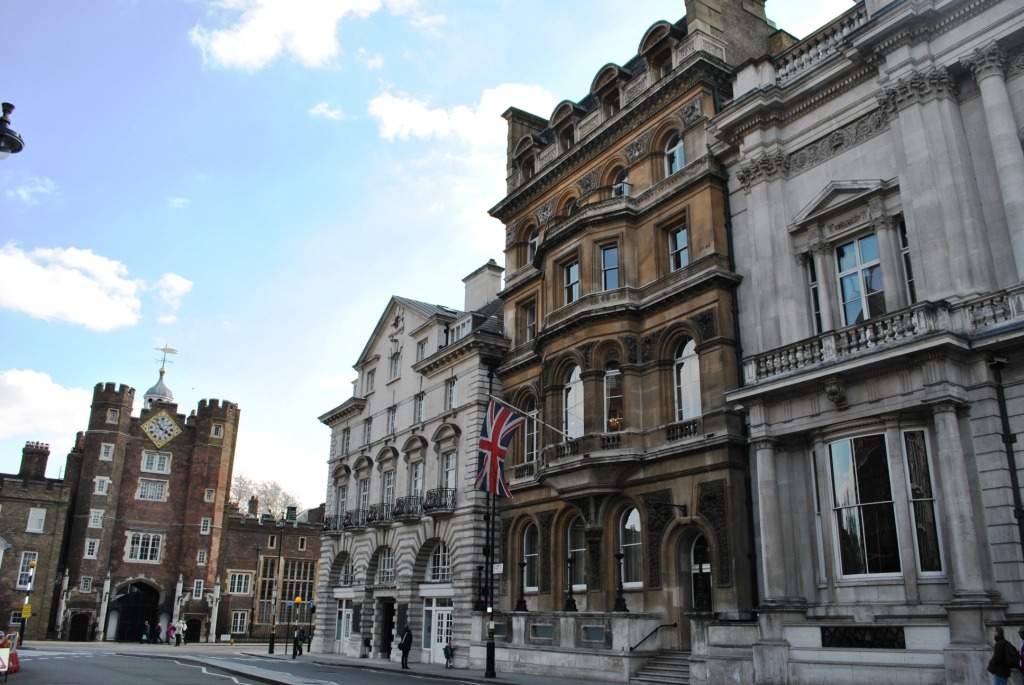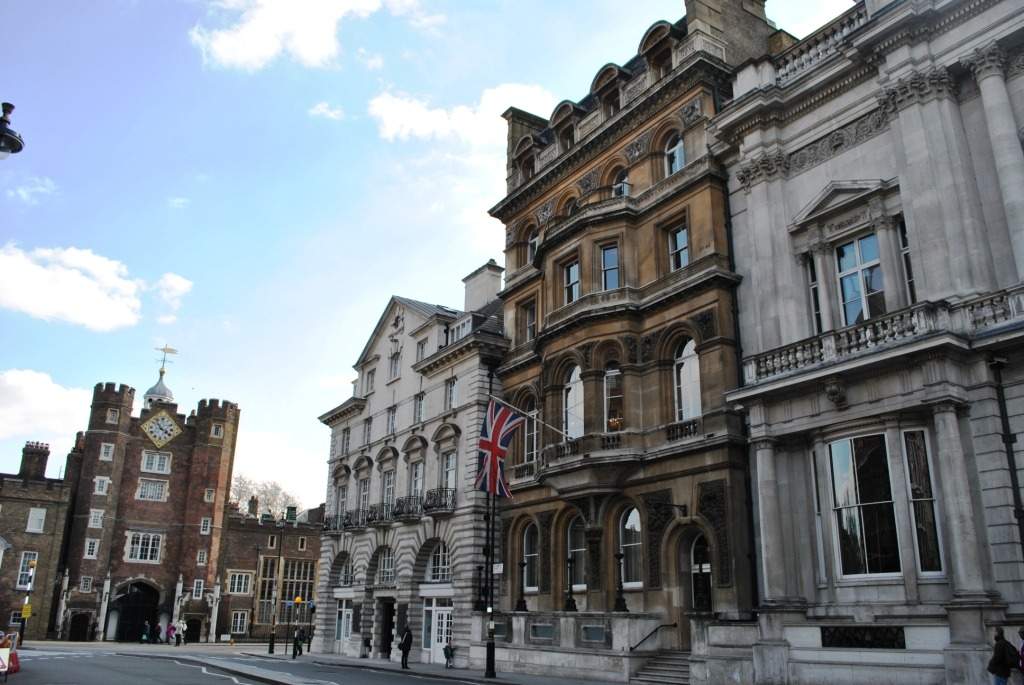 A landmark Supreme Court judgment has struck a blow against ruthless landlords – and may have saved St James's, writes William Cash
When is a shop definitely not just another London 'carpet shop'? When it is on the corner of Duke Street and Jermyn Street and has been home to Franses, the world's pre-eminent antique tapestry and historic textile dealership, serving the decorating needs of HNWs, museums and even Mayfair priests (with a liking for pre-Reformation silk vestments) for more than 100 years.
Yet, had it not been for its tenacious owner Simon Franses and leading property lawyer David Cooper, the third-generation family firm would have been forced to move out of its panelled tapestry showroom after nearly 40 years in St James's.
Located next to the Cavendish Hotel, the shop was to be turned into a fashion brand showroom of the type that is already ubiquitous on Bond Street – or at least that was the last of the proposed schemes (involving demolition) that his Singapore-owned hotel landlord cooked up as an excuse to try to kick Franses out.
Thanks to a historic victory last December in the Supreme Court (5-0), the distinctive 'old-fashioned' character of St James's looks to be assured, with landlords required to offer new leases to such dealers as Franses.
Even better, Cooper has worked closely with the Crown Estate (which owns most of the St James's area) and Westminster Council to come up with new, affordable leases (at least for art dealers) that keep the neighbourhood alive with dealers and bespoke shops, from shirt-makers to cigar merchants.
'Dealers in the art world are not generally collaborative,' Franses told me over tea at his showroom. 'They are more used to competing with each other. But for a change they have all been in agreement that to lose the St James's art district area and be scattered over different parts of London would not only ruin the area but could stop London from remaining the collector capital of the world… HNW collectors would stop shopping in London.'
Key condition
At the crux of the landmark case was Cooper's skill (and that of Joanne Wicks QC and Benjamin Faulker) in persuading the Supreme Court judges that, from hereon, all undertakings to do the works needed to be 'unconditional'. 'In the past, by being "conditional", it had allowed developers and landlords to use spurious and fictitious schemes of "development" to get rid of tenants against their will,' says Cooper over breakfast at the Berkeley Hotel just a stroll from his townhouse on Wilton Crescent, where he keeps his own art collection and Bugatti bronze sculptures.
As a result, landlords kept moving the goalposts, introducing bogus schemes, effectively using money and planning intimidation to 'squeeze out' many retailers. Indeed, Nicholas Taggart – the barrister acting for Singapore real estate giant CapitalLand, the owner of the Cavendish Hotel, against Franses – wrote in a paper on the subject for his chambers that the law (as it was) was 'great, because it is all about knocking things down, digging things up and generally thoroughly trashing some place – often just for the sake of it'.
This paper was still online on 6 December but has now been removed after the Supreme Court judgment confirmed that the Cavendish did not have the requisite intention to carry out its proposed demolition and reconstruction of 80 Jermyn Street, and that the tenant was entitled to a new lease of the premises.
Franses told me that in private meetings his world-class business had been described 'disparagingly' to the local planning authority and key local councillors as a mere 'carpet shop' needing regeneration. In the proceedings, according to Franses, the landlord conceded there was no purpose to the disruptive £920,000 building specification it had paid surveyors to draft, and offered to undertake to carry out, 'other than the objective to regain vacant possession'.
Most significantly, it agreed that if the tenant left voluntarily, 'none of the work would be carried out at all'. After the ruling, Franses said the four-year 'battle' to stay in Jermyn Street had been a 'huge and costly distraction'.
Several staff left his firm as they were pursued by an 'aggressive and sustained campaign to evict us, employing a large team of consultants: lawyers, repossession tacticians, planning advisers, architects, engineers, building surveyors and PR consultants' in an attempt to obtain approval from the courts and Westminster City Council.
The Franses art dealer underdog v multinational property developer victory, above all, shows the importance of having the right lawyer: Spear's Top Six ranked, of course.
William Cash is founder and editor at large of Spear's
This article is published in issue 67 of Spear's magazine, available on newstands now. Click here to subscribe