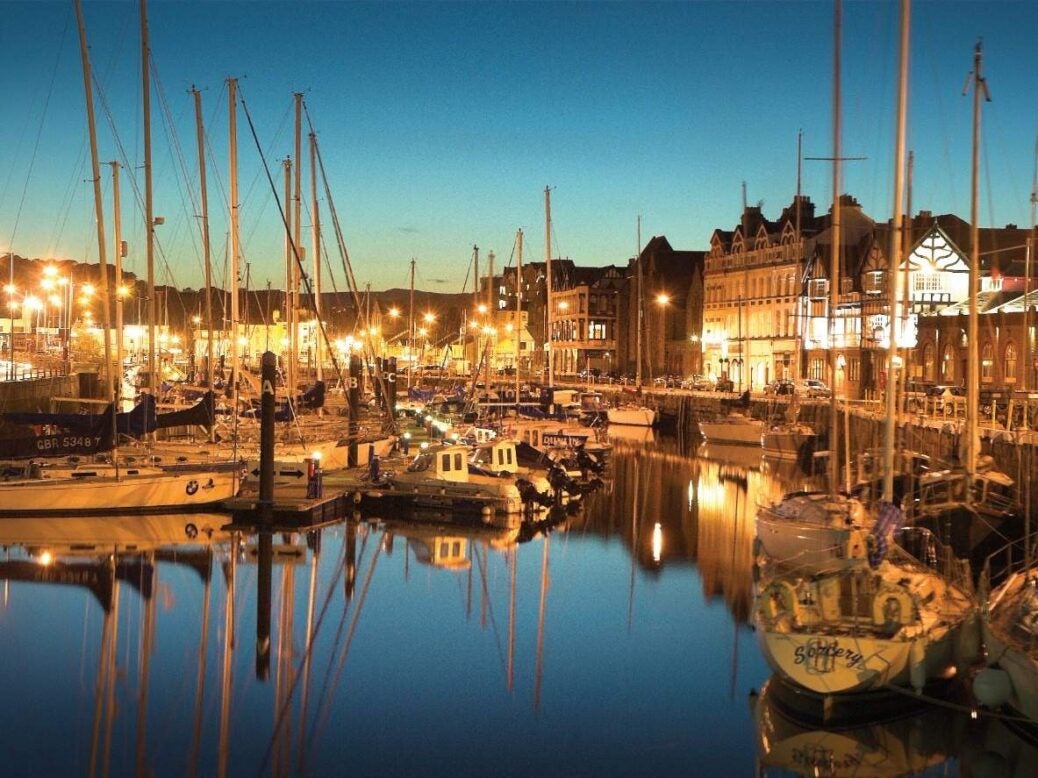 From its natural beauty and man-made attractions to the benefits of doing business, the Isle of Man has it all
With ongoing uncertainty around UK political outcomes, business owners, wealth creators and entrepreneurs would be forgiven for considering their options for relocating their business elsewhere – but where's best? While sunny climes and far-flung destinations might feature most prominently in people's minds, there might be an alternative solution that is much closer to home.
With a solid reputation as an international finance centre, the Isle of Man has long been recognised as a safe and secure jurisdiction for investment, but recent diversification and a renewed focus on attracting new residents mean there has never been a better time to consider the Isle of Man as a place to live, work or invest.
The benefits of doing business aside, which include 0 per cent corporate income tax, no capital gains tax, no inheritance tax and a reputation for political stability, there are perks to purchasing property too. There is no stamp duty payable on commercial or residential properties. The property market, unlike other jurisdictions, is open to all, so there are no restrictions imposed on who can buy property.
It is a convincing business case for wealth creators, but perhaps more compelling is the quality of life on offer for those who choose to live, work and invest on the Isle of Man. Juxtaposed against its active business centre in the capital, Douglas, are miles of unspoilt coastline and beautiful vistas. It is said that to truly understand the island, you must visit in person to take in its business-friendly atmosphere against the backdrop of stunning natural landscapes.
There is plenty of space to breathe, thanks to its clean air and a small population of just 85,000. The fact that 60 per cent of the island is uninhabited allows it room for continuous growth and prosperity, in harmony with nature.
Economic incentives
The island's economy is diverse, and in recent years there has been a focus on harnessing the power of emerging technology such as Blockchain, which is complementary to the Isle of Man's already established eGaming sector.
With a future-focused outlook comes a real 'can do' attitude, and the Manx government continues to be pragmatic about encouraging business, with numerous incentives available for those considering a relocation of an existing business or the establishment of new operations within the island.What makes the Isle of Man even more popular as a relocation choice is its low rate of personal income tax (a maximum of 20 per cent) and its tax cap of £175,000 per annum.
The Key Employee Concession (KEC) also provides a huge benefit to those looking to set up new businesses or relocate existing ones, as it offers beneficial taxation of only Manx-source incomes for the first three years of residence.
It is clear that the island's beautiful scenery and gentle lifestyle are a lure to those who wish to escape the frenetic pace of city life.
In 2017, it was the first entire jurisdiction to be classified as a Unesco biosphere – a status that acknowledges a commitment to the natural landscape and the continuous balance between people, business and nature. Education and healthcare systems are excellent, and the Isle of Man was recently named the best place to live in the British Isles – and 12th best in the world – for expats in the HSBC Expat Explorer Survey 2019.
Further information on making the Isle of Man your personal and professional home is available here