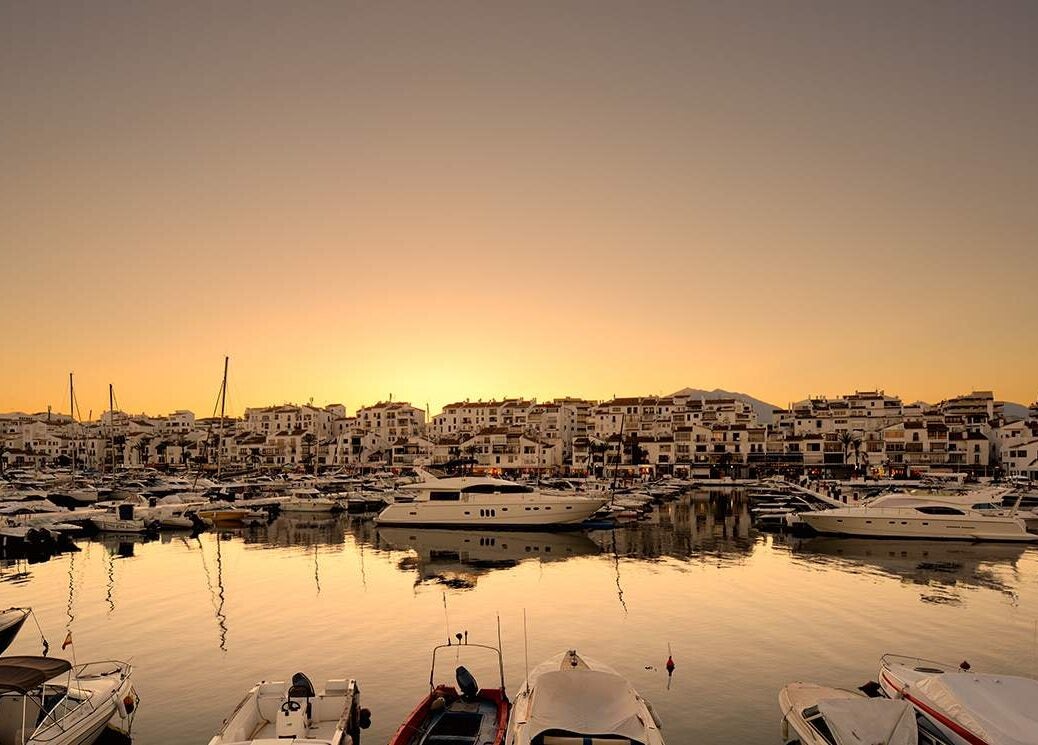 The president of the Costa del Sol Tourism Board shares his vision for the Spanish coast
What is your background and role? What is your career path and role?
I have a degree in Law from the University of Malaga, with master's degrees in Business Administration and Management, in Senior Management of Leading Companies and in Senior Management of Social Enterprises.
As far as public service is concerned, I have been a councillor on Malaga City Council since 1999. I was also president of Nuevas Generaciones (New Generations) of the Partido Popular in Málaga from 2000-2005. In 2008, I became president of the Partido Popular in Malaga. I belong to the National Executive Committee of the Partido Popular.
I am currently president of the Provincial Council of Malaga and have also been president of the Costa del Sol Tourist Board since 2011.
What is the ethos of your firm?  What is the company's vision?
We are a group of well-qualified professionals whose success is based on the optimal division of responsibilities. For this, there is a high degree of internal organisation, which is essential for the best possible gearing of such a huge machine as the management of tourism in a world reference destination such as the Costa del Sol. I would say that it's difficult to be more agile in a company with such a broad scope.
How has the past year been for the business?  How have recent years been for the business?
The figures certainly endorse us. By the end of this summer, we reached 7 million tourists; 2016 ended with 12 million travellers, 2015 with 10.6 million… It's an upwards trend, and it's no longer possible to value it purely from visitor numbers, which are objective data. Let me bring subjectivity, from the qualitative point of view. We're growing because we're increasing the quality of our services, segmenting the tourist offer to address our customers' different motivations, adjusting to what each segment is asking for. We believe that this has been key in the growth we have demonstrated.
What do customers like about your services?  What do the clients/visitors of your services highlight?
The very high degree of satisfaction of tourists visiting the Costa del Sol is such that it is close to 100 per cent. They award scores of about nine out of ten for almost all the indicators about which they're asked: services, cleanliness, attractions, cuisine, friendliness, security, climate…
It's difficult to measure the enormous satisfaction for those of us who manage a destination of such international importance. To observe that the efforts to seek excellence, to make the most of the destination based on sustainability and responsible management, end up with these splendid results. They also encourage us to continue.
What are the trends you have noticed in your industry in recent years? What are the trends in the industry in recent years?
Continuing our efforts, one of our firm commitments is to try to stay ahead of competing destinations. And that's achieved by discovering as soon as possible what it is that today's tourist is looking for. Like everything that people do. Tourism also has trends, tendencies, ebbs and flows.
To stay ahead of these natural changes, we employ a digital strategy of tourist marketing intelligence that is giving us very satisfactory results. Through the management of Big Data, it allows us to know what tourists want, where they're heading. Once captured, we look at the Costa del Sol to see what we have to offer. Fortunately, it has to be said, the destination has answers for everything, because it has tremendous natural and cultural richness, as well as services, facilities and connectivity.
Give an example of the company going the distance for its HNW clients?  An example of special attention paid to attract customers with high purchasing power? 
Luxury tourism is fundamental for the Costa del Sol, and those aren't just empty words. One of the segments into which we divide the destination's tourist offer is Elite. We seek an exclusive proposal for this profile of tourist who are of enormous importance to the Costa del Sol, for their spending in the destination, their energising role in the local economy, and the segment's important role in the management of seasonality. The luxury tourist is a year-round traveller, and this profile is fundamental for the province of Malaga to continue to establish itself as a tourist destination beyond sun and beach and summer.
But we're aware that luxury tourists don't just come handing out riches. They are demanding and, to meet that need, the facilities offered by the Costa del Sol are at the highest level. I'm talking right from the training of hotel employees, through businesspeople in the most exclusive areas of the destination, to the offers in leisure, shopping, culture or cuisine that help to complement and add seductive value to the arrival of luxury tourists in the province of Malaga.
Five-star or Grand Luxury hotels, nine Michelin Stars among our culinary offer, top level artistic names such as Picasso or museums like the Pompidou, top brands in clothing, jewellery, accessories… We have everything for the most demanding tourist.
What do you look forward to in 2018/2019?  What are the expectations for 2018/2019?
It is true, and we are not unaware, that the British market is facing a decisive stage with the Brexit scenario, which may cause some changes, we don't know in which direction it's heading. That is why, as a preferred tourist destination for our highly valued United Kingdom, we're watching closely how events unfold. In addition, we've recently seen the bankruptcy of the airline Monarch, which has stripped us of a significant number of seats in the short and medium term, connecting the Costa del Sol and the United Kingdom.
However, despite the circumstances, it became clear in the last World Travel Market that the United Kingdom and the Costa del Sol continue to maintain excellent tourist links, so there is continuous contact to mitigate against any potential negative effects that could harm both destinations.
On the other hand, we have noticed growth in other Central and Northern European markets that are becoming very important: Germany, the Netherlands and Ireland are good examples. 2019 is a long way off, but I'm confident that 2018 will be a stable year. With figures as good as the ones we are seeing, that would be no small achievement.
Elías Bendodo, president of the Costa del Sol Tourism Board