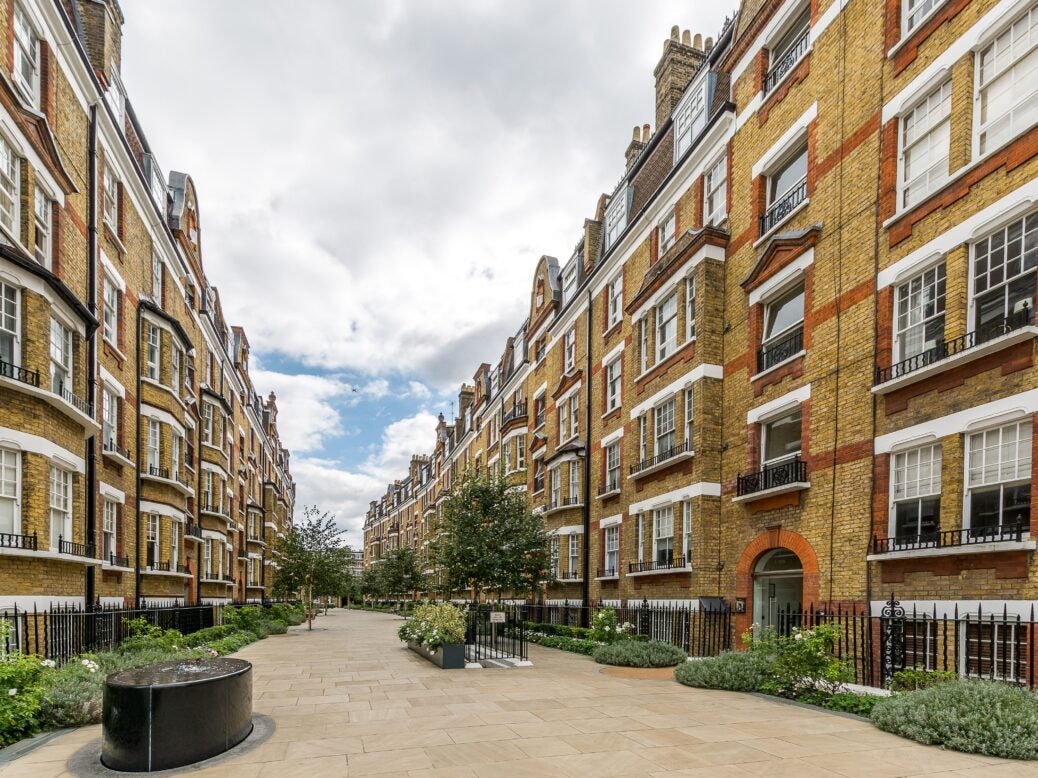 A bespoke service for London's most exceptional properties, catering to the strong and rising demand.
In idyllic locales across the likes of Knightsbridge, Belgravia, Chelsea and Mayfair, Foxtons sells and lets some incredible prime homes. To broker the kind of deal each of these properties requires, it takes a significant amount of individual attention and experience. Foxtons, who were already established in the prime marketplace, gathered a dedicated team to cater solely to these clients in 2020. They are pleased to report 18 months of great success.
Following the team's early achievements, they are moving on to the next stage of development – formally introducing Foxtons Private Office.
Built to succeed
Foxtons Private Office have emerged as a team of the company's top managers and directors, mortgage advisors and negotiators, who create a tailored strategy for each client. They are Foxtons' most experienced in prime London, so they come equipped with a network of industry connections, the capacity to swiftly navigate complex lettings and sales, the discretion to put high-profile clients at ease, and deep-rooted local London expertise. This elite team uses Foxtons' centralised technology and broad network of offices all across London to their clients' full advantage.
Prime London properties are in demand
In their first 18 months, the team discovered that the prevailing sentiment from London's lockdown days is a desire for more space. More than ever, sought-after prime homes have space to work, to grow and to unwind. In a recent analysis by Foxtons, it was reported that in the first half of 2021, 39.4% of Foxtons' prime-registered buyers were looking for 4+ beds, which is a 5.4% increase from the 2019 pre-pandemic benchmark.
Those entering the prime market wanted more amenities, as well. For renters, furnished homes commanded a 31.5% premium over unfurnished homes. In 2021, 75% of the prime homes sold and 76% of the prime lets included resident/underground parking. Since the market reopened in 2020, 67% of Foxtons' prime sales included a private garden.
Return to the global city
London has earned its name as a global giant. It is a hub for financial markets and major international corporations, a meeting point for informational and cultural exchange, and a city of the utmost importance for HNWIs. To retain this title, London's international buyers and tenants are crucial. So when travel bans were in place, key areas of prime Central London, where international custom makes up a great deal of the letting and sales, went quiet. Then travel bans began to lift, and the latest LonRes report (August) said agents reported more prime international buyers registering – and Foxtons Private Office has experienced the same rise. International buyer registrations are expected to keep rising in conjunction with the continued lifting of travel bans.
One reason international buying is returning to the Capital is that, because of the currency differences, the prime markets look more affordable than they have historically. For instance, for countries using the euro, a central London property looks 10.3% cheaper than it did five years ago. For the CNY, it looks 7% cheaper and for the US dollar, it looks 4.3% cheaper. Even in spite of the stamp duty's return, this difference in price of a central London property compared to five years ago may have a big impact on the appeal of buying in London.
John Ennis, Foxtons' Managing Director for New Homes and Central London, said: "There are many reasons for prime London's long-term appeal. For some, it is London's global financial status or its appeal as the world's most desirable city in which to work. For others, it is a safe haven for investment or the draw of world-class education. For many, it is simply home."
Business is good
The Foxtons team are perfectly positioned to offer the spacious properties with plentiful amenities that London and the international markets desire. In fact, Foxtons have sold more properties in prime London offices in the first half 2021 than in any equivalent period since 2017. They also saw a surge in demand for prime lettings in the last three months, up by 27% from the same time in 2020.
The official introduction
Foxtons Private Office made its debut at an exclusive event on Wednesday, September 15. To aid the launch, a special Private Office version of the Foxtons logo was unveiled, along with the 'Foxtons Private Office – Prime London Reboot' market insight report: https://www.foxtons.co.uk/reports/foxtons-private-office/prime-london-reboot
To confer with fellow industry leaders, Foxtons Private Office have become a sponsor of the Spear's Wealth Insight Series this year. On 27 September, Managing Director – John Ennis joined the panel, "Prime Properties, Post Pandemic." He discussed the shifting priorities of UHNWIs in the changing prime marketplace, with insights from Foxtons' data analysis.
For the launch, Ennis said: ''In 2020, we saw an opportunity to provide a bespoke service for buying, selling and letting London's most exclusive properties, so we brought our top managers and directors in the prime market together as a dedicated team. In their first 18 months, we're proud to say that our incredible team has surpassed our expectations. They emerge now, in our next stage of development, as Foxtons Private Office; a new way to broker the city's rarest residential property."
For more information, click here