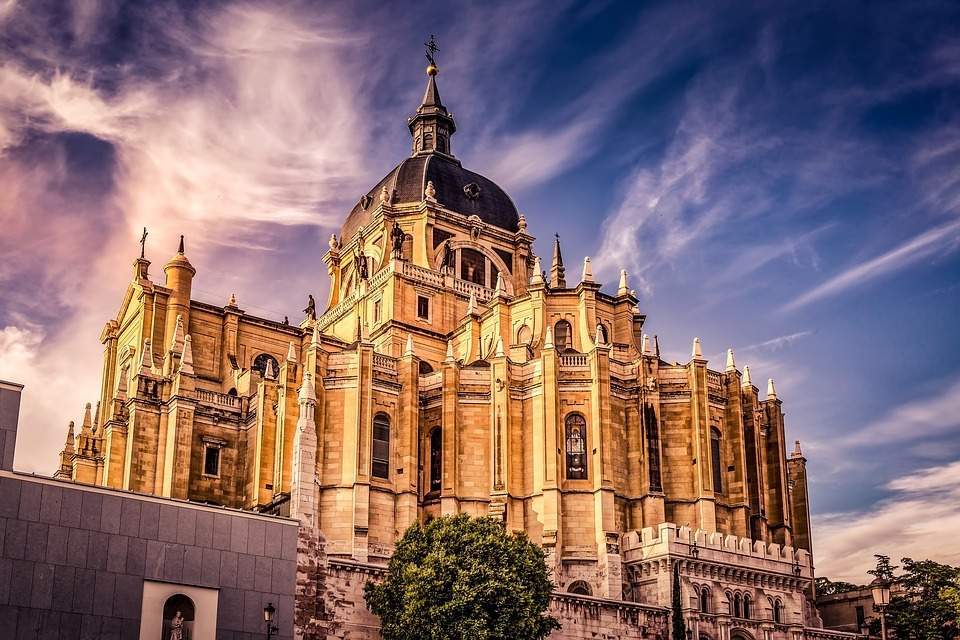 The Spanish capital is home to a swathe of superb museums and a positively regal food heritage, writes Arun Kakar 
It's 1am in Madrid's Malasaña district on Friday night, and if it wasn't for the dark sky Spear's would confuse the atmosphere for rush hour. Tapas bars teem with chattering people and there's a current of warm-spirited, drunken liveliness through the streets.
Barcelona might have a reputation as one of Europe's party capitals, but what the Catalans have in clubs, Madrid has in bars: plenty of them, where you can drink endless glasses of confusingly cheap fine wine served with hefty plates of tapas.
The next day, after a hearty breakfast at the ME Hotel comprising of – among other things – endless churros, a hung-over Spear's confronts the western 'golden triangle' of galleries down the road. First, the Prado, a labyrinthine palace of European art spanning all the way from the 12th century to the 20th. Between Raphael, Bosch, Titian and Goya, no matter how long one spends here it'll never be enough. Like all the best world-class galleries, one leaves almost dizzy from the sheer array of timeless art.
To mentally recover, we take a walk through the airy botanical gardens next door. Underneath the afternoon sun, they offer a sleepy, peaceful respite en route to a modern art institution, the Reina Sofia. The former hospital makes for a provocative afternoon, crowned by Picasso's Guernica. In the flesh, its impact is shuddering.
Prado and Sofia form the tip of an extensive and illustrious string of galleries here. Between beers and tapas, we squeeze in the Mondo Galería, Mad is Mad and Travesía Cuatro. All are excellent.
From the nucleus of the chaotic main square, under a heat that is now almost indecent, we stroll into the mini-tributaries where Madrid's culinary vibrancy comes alive. An immediate offshoot of the square, the indoor Mercado de San Miguel is an Almodovarian paradise, with row upon row of fresh fruit, fish, canapés and platters. It's all so bright that you'll be hesitant to take your sunglasses off. There are more variations on the theme of smoked salmon and calamari here.
Spear's is lucky to get a personal walking tour from artist Coco Dávez, whose London exhibition Faceless premiered in May at the Maddox Gallery. First: a typically long lunch at the Mercato Ballaró, where on Dávez's recommendation we dive into a hearty carbonara, washed down with Estrella and eaten mercifully slowly.
We then take our heavy stomachs over to the Royal Palace, where, amid selfie sticks and magicians, we attempt to take in its 135,000 square metres. The official residence of the royal family has everything: wonderful views overlooking the city, rooms of astonishing decadence (3,418 of them) and a strong sense of Spain's imperious history.
Speaking of empires, and with Real Madrid's seemingly on the wane (the club failed to win a single trophy this season), sport isn't as much of a distraction in this most footballing of cities. But Madrid is a city of several faces. In areas like Malasaña, things are unabashedly trendy, with its bars resembling musical chairs between genres.
But this is more than a city of tapas and tipples: Madrid is a European powerhouse with 21 Michelin-starred restaurants, three professional football teams, numerous world-class galleries, and plenty of high culture for the high flyer. It also remains unjustly overshadowed by its pesky Catalonian counterpart. A weekend here will fill both the stomach and the soul.
Photo credit: ddzphoto @Pixabay; aiko99ann @Wikimedia Commons
Arun Kakar writes for Spear's
This article first appeared in issue 69 of Spear's magazine, available on newsstands now. Click here to buy and subscribe.
Read more: