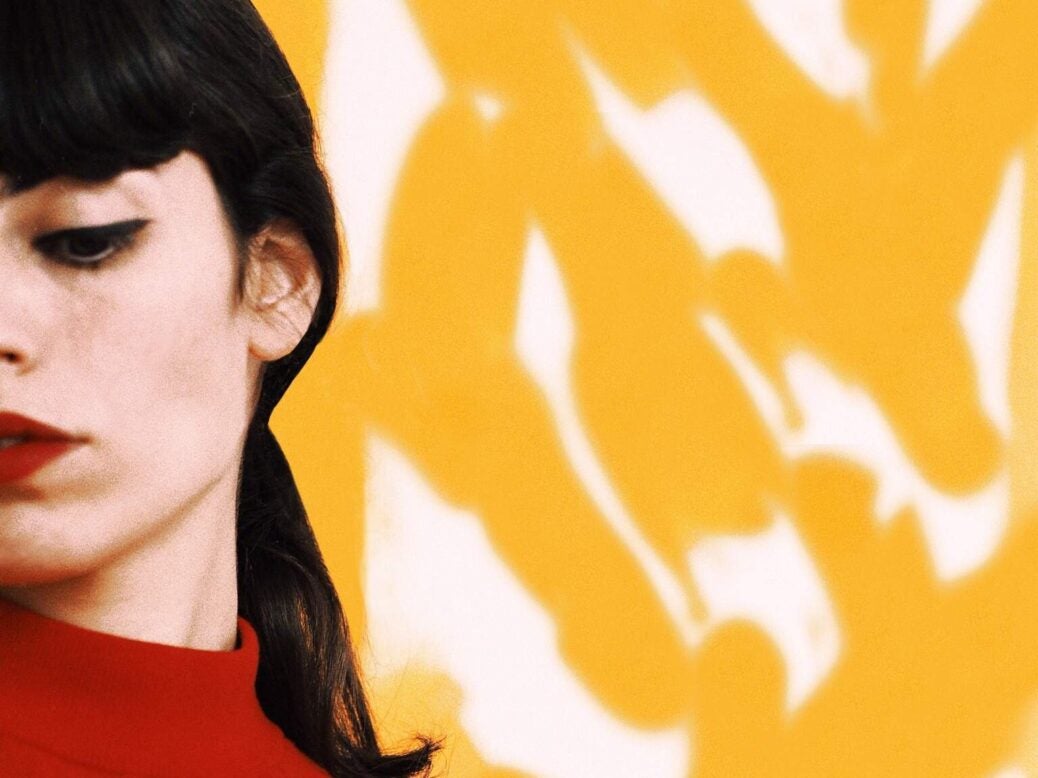 The emerging artist, whose first solo exhibition in Britain opens this week at the Maddox gallery, is the most influential artist you're about to hear a whole lot more about, writes Arun Kakar
What do Ed Sheeran, Frida Kahlo, and Captain Haddock all have in common? They are all subjects of portraits in the first solo UK exhibition from Spanish artist Coco Davez. Except they're not. Because Faceless, as the name implies, is a portrait exhibition with rather an important difference.
Unsurprisingly, the show – at Maddox Gallery's Westbourne Grove branch – is fast becoming one of the most talked about on the Spring calendar in London, and already has buyers intrigued. This is partly due to the rapid and impactful ascent of its artist, Coco Davez, real name Valerie Palmeiro, who has remarkably accomplished for her age.
Included in this year's Forbes 30 under 30 arts and culture list for Europe this year, Davez's CV makes for bewildering reading. Collaborators have included Dior, Prada and Kenzo, across the mediums of painting, photography and art direction. She is the only Spanish artist to be included in GQ magazine's 'ten best artists working today' list.
Spear's visited the artist at her studio in Madrid – surrounded by faceless portraits depicting personalities as diverse as Pablo Picasso and Anna Wintour. 'This is a tribute to my idols,' Davez tells Spear's. 'All the pieces are very personal to me because they are my reference – they have inspired me all my life.'
Remarkably, Davez is self-taught, having honed a signature technique incorporating unconstrained brushwork and acrylic on canvas. It's in parts homage to the Fauvist art that artisitically informs her – experimentation of colour and shape that draws on such forbearers as Matisse, who Davez has cited as an influence.
Colour and shape are the central tenets of Davez's work – the directness of the figures represented belies a certain complexity. The idea to make her represent her idols in a 'Faceless' style, came about by lucky accident, Davez explains.
'It's funny – I was painting a portrait of Patti Smith and the result was horrible,' she says. 'I put a lot of work into the face and I continued to see the face without a face, so the idea started like this.'
Through her art and her practice, Davez is very much an artist for today – she presented her first work of art on Instagram, a platform that has turned out to be crucial to getting work with various brands. 'Instagram is a great gallery,' she tells Spear's. 'Lots of brands contact me by Instagram – I have created a lot of animations for brands like Jean-Paul Gaultier and Chanel, and I have a lot of project relationships with fashion brands.'
Davez came to work with Maddox after the gallery approached her earlier this year. Maddox Gallery, which was opened in 2015, has quickly established itself as a home for blue-chip artists, and emerging talents. In joining the gallery, Davez finds herself among esteemed company: the gallery has also supported and showcased work from individuals such as Banksy and Harland Miller. Maddox is growing quickly, too. It's since opened three more galleries in West London as well as branches in Gstaad and Los Angeles.
'They saw an article in GQ magazine about my work, and they called me and they flew to Madrid to get to know me and see my last exhibition in Madrid,' Davez recalls of her first meeting with Maddox. 'We started to work together around January – [It's only been] five months but [things have moved] so quickly.'
Indeed, if the hype is to be believed, this is certainly not the first time you'll hear from the young artist. Catch this one while you can.
Faceless is available now and published by Lunwerg. The exhibition runs at the Maddox Gallery Mayfair, until the end of the month.
For more information,click here.