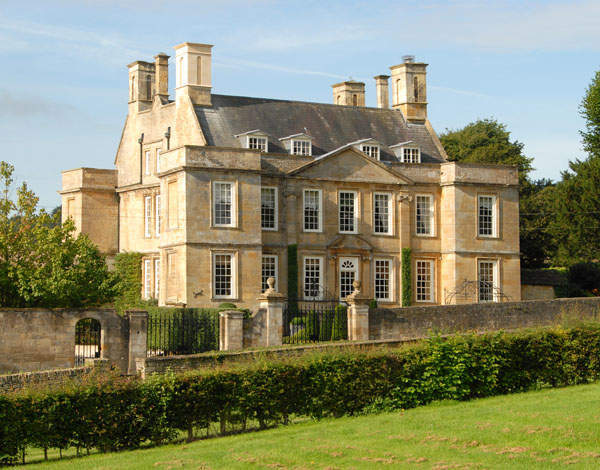 The recent news that the picturesque village of Bantham is shortly to be sold by the Evans Estate has brought ownership of landed estates back into the spotlight.
Include a big price tag and we are encouraged to think this is another example of a wealthy elite being heedless of the masses. But as usual it is never that straightforward.
It's amazing to think that an estate village like Bantham has survived as long as it has. I was deeply impressed (although of course concerned for the villagers) by what I saw as a benevolent public-minded landlord, now at a family crossroads.
All landed estates face difficult choices when they change hands, particularly on a death. The first headline grabber is tax. Agricultural and Business Property Relief will often help to soften the blow, but to what extent could either apply to a village? Agricultural Property Relief applies to farmland and buildings occupied for the purposes of the farming. There may be some relief here if cottages in the village are occupied by farm workers.
Business property relief is available on – well, businesses. And judging from the favourable comments coming from the villagers of Bantham, although they themselves might have owned and conducted enterprise, the village itself was not run with a view to profit as the relief requires.
The second big problem comes when you have sorted your tax and hopefully remain possessed of a viable estate. That is: how to keep it viable and accommodate the needs and expectations of your heirs (plural, note). To split or not to split. And if to split then how?
Nowadays there is a general sense that unless there are good reasons to the contrary inheritances should be divided equally between surviving children. Curiously that becomes more difficult for some of the more valuable estates because often such estates will be concentrated in a single asset such as a business or a landed estate.
Dividing a landed estate between siblings is fraught with difficulty. A division of the whole by value (so that each child has a share of every brick and every blade of grass)raises questions such as who should live in the main house and on what terms? How do you compensate the others not in occupation? What happens if there is a dispute as to management of the estate as a whole? And so on.
Dividing geographically so that each sibling is given his or her own acreage to run as he or she sees fit sounds better. Until you consider that the main house is very expensive to run (arguably a liability rather than an asset) and the heir whose acres include it will have less revenue with which to support it – the land which is the source of that revenue having passed to their siblings.
And what about minerals, and land ripe for development? Much fairer to divide those by value, and although it's possible to do that too, it adds complication, and complication is one of the essential ingredients of any family argument.
It is not difficult to see why estates which survive best generally stay in single ownership.
Despite what many might think, a successful landed estate is a business. It is an employer, its output is farm produce and, increasingly, accommodation and offices for rent, and in many cases it opens to the public. Most would no doubt decide it was time to move to a smaller house if they felt they had to conduct guided tours of their homes. It is testament to the owners of landed estates that they don't, instead accepting the responsibility they feel has been given to them to keep the houses they love living and breathing. Chief executive or caretaker. Take your pick.
There are times then when the estate, or part of it, has to be sold. For the owners this is invariably a last resort, but one which solves all problems at a stroke – there is cash to pay the tax, and what's left can be divided equally and easily.
And where does that leave those who live and work on the estate? Well, they do have rights. Tenancies can be statutory and continue for a successive generation.
Besides, empty premises are bad news, so any new owner will want to keep tenants rather than lose them. Public rights of way, preservation orders and planning laws will bind a new owner just as they do the old. If what's being sold is a holiday destination it must be in everyone's interest to keep it thriving and so attractive to visitors.
The concern expressed by the villagers of Bantham is that their new landlord may not understand their way of life, and the charm of the place: in short may not adopt the same community-spirited approach born of a long history of landed estate ownership.
Those who live in Bantham must hope that their new owner will carry on the tradition of the typical landed estate owner – and love the place as much as they do.
Jeremy Curtis is a partner at Pemberton Greenish LLP (j.curtis@pglaw.co.uk or 020 7591 3324)