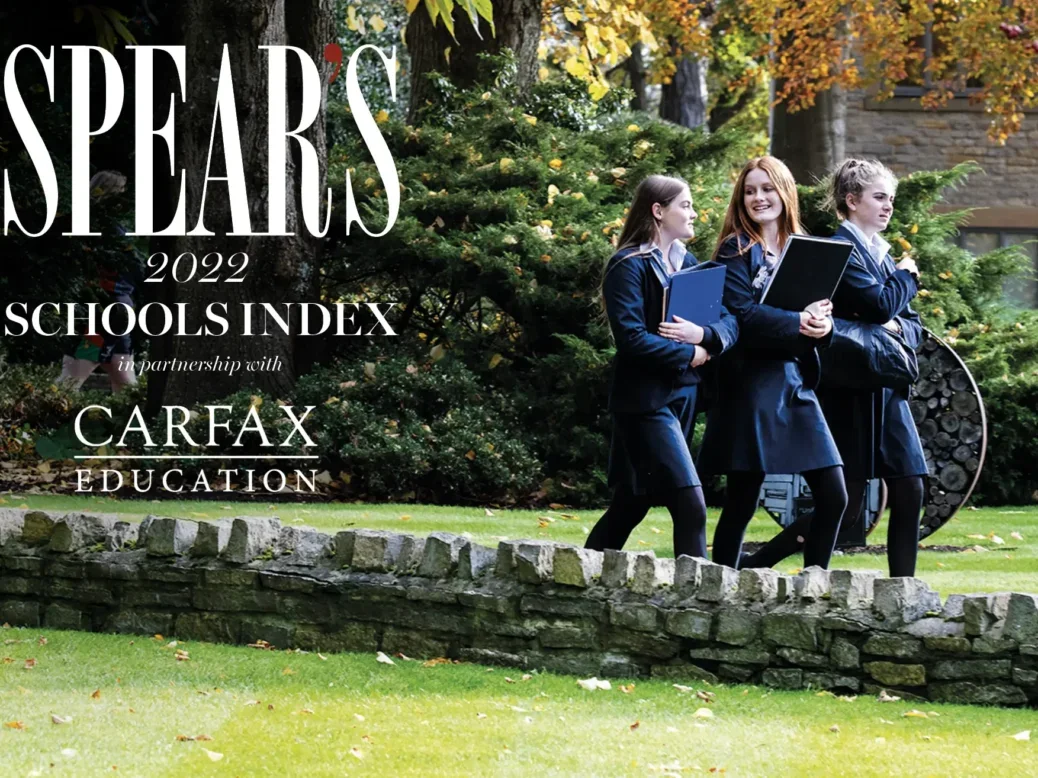 The best UK prep schools, compiled by Spear's in partnership with Carfax Education 
The 2022 Spear's Schools Index in partnership with Carfax Education includes the 100 leading private schools in the world.
Prep schools in the UK continue to lead the world in education for children between the ages of 3 and 13. Spear's is delighted to welcome the Dragon School in Oxford and Lambrook School in Berkshire to this year's guide.
In the table below, click on an individual school to be directed to a more detailed profile on spears500.com. (The table is ordered alphabetically)
Where there is a range of fees available, the highest figure is shown.
To explore all the Spear's Schools, go to the index on the Spear's 500 website.
If you are a school featured in index and would like to update your profile or provide additional information, please email rasika.sittamparam@spearswms.com.
Carfax Education is the leading private education consultancy whose motto, 'academic excellence without borders' is underlined by a network of offices that stretches across London, Oxford, Monaco, Dubai, Abu Dhabi, Moscow, Singapore and Hong Kong.
Spear's Magazine presents Spear's 500 Live on 7 September. Find more information on NSMG.live.
Image courtesy of Rugby School