Walking across Clifton – a well-heeled quarter of Bristol – Peter Hargreaves stops to point something out to me. 'You see that window up there,' he says, gesturing to the back window of a mid-sized townhouse. 'That's where we started the business, back in 1981.'

The business is Hargreaves Lansdown, the financial powerhouse that transformed the face of British retail investing and made billionaires of Hargreaves and his friend, co-founder Stephen Lansdown. Back then, this building was Hargreaves' family home; he and Lansdown worked from his spare room.

'Do you know who's there now?' I ask. 'A bunch of useless twerps,' comes the caustic reply. It takes me a few seconds to realise the misunderstanding. 'Oh, I meant in the house,' I clarify.

Hargreaves is unfazed by the mistake; it's hardly the first time he has savaged his former company. Just weeks before our meeting, his latest missive – blasting the board for an 'unnecessary' venture into providing financial advice – made a splash in the press. It prompted one analyst to ask why he was so intent on 'chucking rocks' at a venture in which he remains a major shareholder.
Billionaires' 'obscene' wealth flaunting
After a short walk, we sit down for lunch at Côte, the unassuming chain bistro more readily associated with Mother's Day specials than the tastes of billionaires. Hargreaves enters the restaurant with the air of a regular, receiving a familiar wave from the waitress. In person, he is friendly and soft-spoken, with an understated charm. Surveying the surroundings, though, I'm reminded of a comment he made some years earlier about living well below his means. Does he still stand by it?

'I think we live very frugally, all things considered,' he says, before offering a brief précis of his clothes-shopping habits. 'I'm happy to pay for utility, but not for designer labels.' (Later I notice Hargreaves is sporting the same functional wool pullover that he wore in his Sunday Times Rich List photograph – taken last spring.)

On that front, Peter Hargreaves' attitudes aren't unusual for someone in his demographic: a 76-year-old brought up in an industrious working-class household in Lancashire (which is still evident in his accent). Yet as a bona fide member of the super-rich (as of last year Hargreaves was the 86th richest person in Britain, paying almost £100 million in tax in 2021), those attitudes are somewhat surprising. I wonder: does he consider himself part of the billionaire class?

'I'm actually in a Zoom club with some other billionaires,' he confesses. The virtual soirée began when a social scientist reached out to Hargreaves about being interviewed for a book on the billionaire mindset. In the end, several of the interviewees decided to stay in touch – hence the online hangouts.

Displaying his trademark candour, Hargreaves offers a nuanced assessment of his peers. He praises the typical UHNW for being more attuned to the economic malaise that – in his view – will inevitably hobble much of the West. 'Most people have absolutely no idea how much debt this country is actually in,' he says, shaking his head with derision. 'I mean, do you have any comprehension of how big a trillion really is?' He arches his eyebrows slightly as he waits for my answer.

On the other hand, Hargreaves is less keen on what he sees as the 'obscene' flaunting of wealth, particularly among the newly rich. Such indulgences have always been anathema to the Hargreaves family (though he confesses he has made one exception: a 12-seater Embraer jet that serves as a convenient vehicle for family getaways).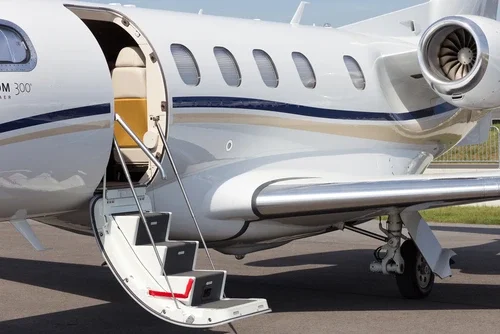 [See also: Spear's pick of the best aviation advisers in 2023]
He notes that another less laudable trait of some of his fellow billionaires is an obsessive fixation on personal security. 'Don't get me wrong, I take my security seriously,' he clarifies. 'But some people go overboard on that front. They're completely paranoid.' He doesn't elaborate on which particular individual – or individuals – prompted that realisation.
How Hargreaves Lansdown became a retail investor's accomplice
As we tuck into our 'cheap and cheerful' lunch (Hargreaves opts for tuna niçoise salad accompanied by a glass of white wine), we discuss the business that made his fortune. Arriving on the back of the privatisation waves of the Eighties, Hargreaves Lansdown turned a generation of cautious first-time investors – the proverbial 'Sids' of the iconic British Gas advert – into budding stock-pickers.

In the Peter Hargreaves era (he served as chief executive until 2010), the company focused on providing its customers with clear and independent analysis on funds and unit trusts. 'I used to ask my analysts one question: "Would you buy this stock?"' Hargreaves recalls, adopting the more forceful tone he uses when discussing all things business. 'And if you would buy it, then you need to be able to tell me why.'
[See also: Superyacht broker Jamie Edmiston on empire-building and a greener future]
By the time of its IPO in 2007, Hargreaves Lansdown had become a powerhouse, with £8 billion of assets (all from independent investors) under management. In the coming years, the company gave birth to the ISA millionaire: the archetypal retail investor who used rising stock markets and generous tax wrappers to build a seven-figure nest-egg.

Given his role in transforming their fortunes, I ask if Hargreaves is ever approached by wealthy retirees who see him as instrumental in their wealth generation? 'It does happen from time to time,' he says.
Though his real source of pride comes from creating a company in his family image – one which, for several decades, named its head office, Kendal House, after his father.
Peter Hargreaves still favours US tech stocks
In the years since the departure of Hargreaves, his former kingdom has continued to grow – albeit with some blips. In 2019 Hargreaves Lansdown was rocked by its association with Neil Woodford, the one-time star fund manager whose unwise foray into unlisted companies led to a full-scale implosion – leaving a crater in the portfolios of retail investors.

For much of his rise and fall, Woodford's funds had been included in Hargreaves Lansdown's preferred purchases. To the certain chagrin of his successor, Hargreaves lent his voice to those holding the company partly responsible for the fiasco. Credulous clients had been 'stuffed' into backing 'this horrible Woodford fund', he told one newspaper. Needless to say, he hasn't changed course since then.

While the legal fallout from the Woodford scandal continues, the company's broader fortunes have been revived, thanks in no small part to the decade-long bull run in US tech stocks. During his tenure as CEO, did Hargreaves ever imagine that UK retail investors – long regarded as conservative savers who preferred the certainty of dividends over risky growth ventures – would become hooked on Silicon Valley?

'Historically British investors were always underweight on America,' he says – pointing to a dollar premium that tipped the balance against everyday investors. The emergence of fractional shares has also made it easier for smaller investors to buy into trillion-dollar companies such as Apple and Amazon. Throughout the pandemic, millions of Brits did just that.

While monetary tightening has choked off much of the tech boom – at least for now – Hargreaves remains personally keen on US stocks. He has an eight-figure stake in Blue Whale Capital, the tech-focused investment vehicle that he founded (alongside a former Hargreaves Lansdown analyst) in 2017.
[See also: As an AI chatbot outperforms popular funds: Should wealth managers worry?]
Like much of the market, the fund has lost ground recently, dropping 5 per cent in 12 months, but Hargreaves isn't selling.
'I think when you look at things like artificial intelligence, we really are just scratching the surface of what's possible,' he says. It's a fixation, he notes, which is shared by his billionaire peers in the Zoom club, who just enjoyed a 'fascinating' presentation on the topic. He adds that if he were 50 years younger he might have a better go at understanding it.
Peter Hargeaves: looking to the future
On the whole, his investment outlook – bullish on America; wary of Europe and Asia – is coloured by his world view. 'Things on the continent are even worse than they are in Britain,' he says. 'Look at the strikes in France. Then you've got Germany on the verge of recession.' The potential for a Chinese attack on Taiwan, meanwhile, makes Asia a perilous pick.

As well as his large stake in Blue Whale, he also invests in some private equity funds (a sector once regarded with suspicion by retail investors) and has a £24 million stake in a satellite station (Goonhilly Earth Station) in Cornwall. 'These days I rarely make investments for less than £10 million,' he says.

Despite that, he insists that the fundamental Peter Hargreaves investment philosophy hasn't changed. 'I've always said never buy shares if you don't have the time to stay on top of them,' he says. Once upon a time that might have meant staying on top of the share prices in the City pages; now it means having a family office to do it for him.

There is one company, though, that he seems to manage to stay abreast of himself. Indeed, during our lunch, he happens to spot two former Hargreaves colleagues (although he clarifies that neither is among the infamous 'useless twerps') and offers a friendly wave. The firm's current head office is just a brisk walk from his house. I can't help but ask: would he perhaps prefer that it wasn't?

'No, I have no problem with them being there,' he says. For all the differences, there's little doubt that he retains a personal pride in his former venture. And if you're partial to hurling the occasional rock, it makes sense to stay within throwing distance.