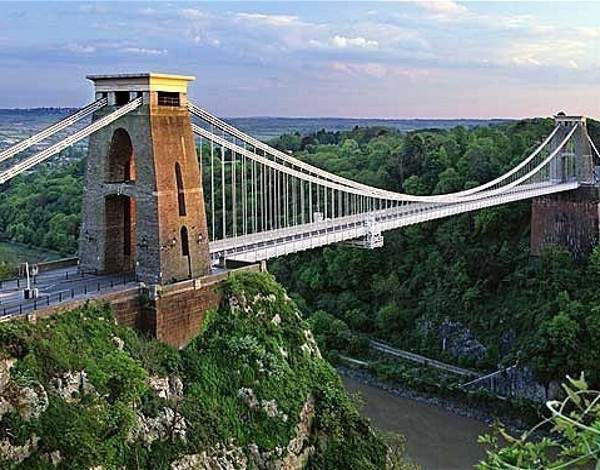 Bristol and Plymouth named UK's first social enterprise cities
It may be the country's most vibrant city and an international metropolis, but it seems like London has a lot to learn from the South West of the country when it comes to social entrepreneurship as Bristol and Plymouth are named the UK's first social enterprise cities.
The recognition, granted by Social Enterprise UK, was given to cities that have actively promoted social entrepreneurship and encouraged consumers to buy from social enterprises – defined by the government as businesses with 'primarily social objectives' and whose profits are reinvested in the business itself or in the community it serves.
Peter Holbrook, the organisation's CEO, reckons social enterprise cities are defending communities from the negative effect of austerity measures.
'Continued austerity is dismantling communities and local amenities, deepening the UK's social problems and leaving many people out in the cold. Social enterprise cities are taking matters into their own hands, re-injecting life into their local area and protecting local economies using social enterprise,' he said in a statement.
Gareth Hart, chair of Plymouth Social Enterprise Network, mentioned Plymouth University and Plymouth Community Healthcare as the city's biggest social enterprise businesses, but added that the Plymouth also has several smaller social companies.
According to government research, there were about 68,000 social enterprises in the UK in 2010, contributing at least £24 billion to the country's economy and employing 800,000 people.
Read more on social enterprise from Spear's
In a 2011 report, Social Enterprise UK estimated that 39 per cent of UK social enterprises were concentrated in the country's poorest communities, compared to only 13 per cent of small and medium businesses. The report also found that they were growing faster than other companies, with 58 per cent of them having reported growth in 2011 and 57 per cent expecting growth for the following 12 months, compared to 28 and 41 per cent respectively of SMEs.
London is already home to some great examples of social enterprises – from Jamie Oliver's Fifteen restaurant in Old Street, which employs young people with disadvantaged backgrounds, to less famous businesses such as Fair Finance, which offers financial services to those people who have difficulties to have access to normal banks.
In June, Boris Johnson launched a programme to support four small food businesses to help them expand and give jobs, training and apprenticeship opportunities to about ten people.
Surely it's about time that a town with eight million people does a little more.