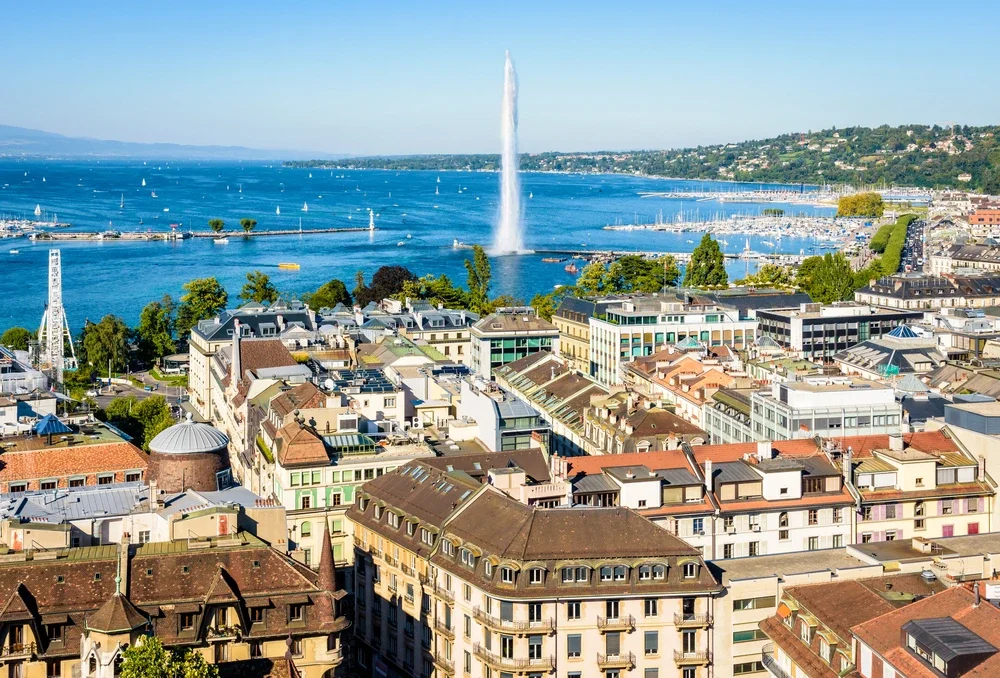 Historian Nicholas Foulkes explores his passion for Geneva and reflects on being made a president of the jury of the Swiss 'Oscars' of the watchmaking industry
I just might have mentioned this before, but you may know I am keen on wristwatches. If I had the wherewithal, I would happily move to Geneva just to be able to indulge myself in visiting watch factories.
Citizenship of Geneva has been a near lifelong desire of mine. Even before I knew exactly where in Switzerland Geneva was located (or for that matter where Switzerland was located), I knew I wanted to become Genévois, even though at that age I am ashamed to admit that I had only hazy ideas of how the Swiss lever escapement functioned and sketchy knowledge, at best, of the benefits imparted by the Breguet overcoil.
I'd love to paint myself as a child of remarkable precocity and say I was inspired by the decision taken by Voltaire to live in Geneva, or the example of Rousseau, who was born into a family of Geneva watchmakers. But if I am honest, the late Lord (Lew) Grade is responsible.
As well as doing his best to smoke the entire annual production of Havana cigars, he also ran an operation called ITC that seemed to produce about half the television I watched as a child, of which one typically quirky creation was called The Champions.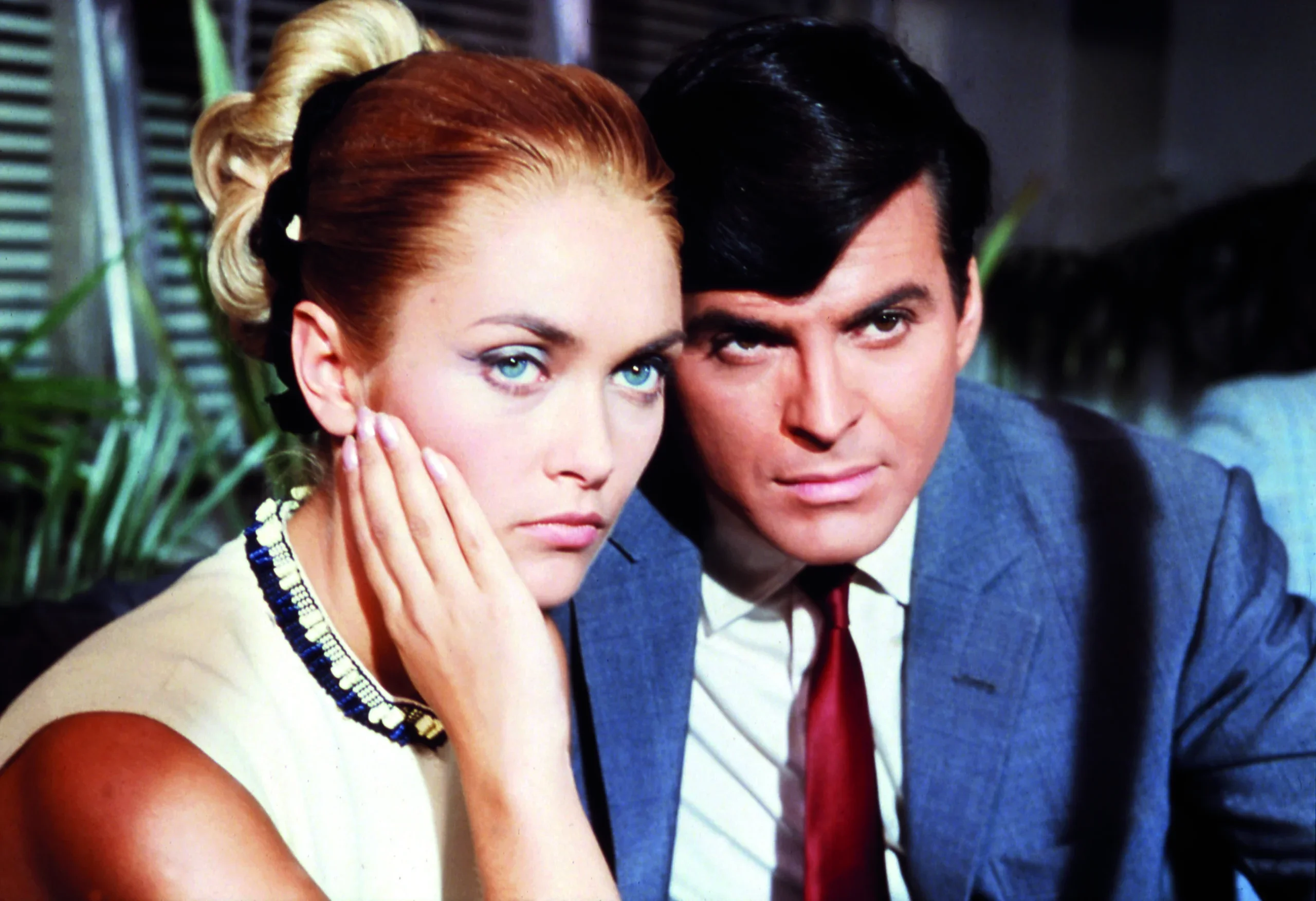 It is described by that wellspring of all wisdom, Wikipedia, as a 'British espionage thriller/science fiction/occult detective fiction adventure television series', and as the multi-disciplinary definition suggests, it was genre-defying rather than genre-defining.
It chronicled the adventures of a United Nations law enforcement group called Nemesis, who, having crash-landed a stolen plane in the Himalayas, had been gifted telepathic powers by the secret civilisation that saved their lives. That was just the pilot; thereafter things became quite far-fetched.
However, it is not the implausible premise that mixes elements of James Hilton's 1930s novel Lost Horizon with The Man from UNCLE that inspired my five-year-old self, but the opening titles, which featured the famous jet d'eau in Geneva, giving it more prominence than the actors.
At this juncture I must also acknowledge the psychological power of title sequences of other, better-known ITC masterpieces: The Protectors with Robert Vaughn and Nyree Dawn Porter, and the deathless Persuaders! with Roger Moore's Lord Brett Sinclair and Tony Curtis's Danny Wilde.
Compared to the dreary Seventies in the UK, here was an alternative world of glamour, fancy clothes, fast cars and exotic locations, among which I included Geneva.
 

View this post on Instagram

 
Much in the way that St Ignatius of Loyola, founder of the Jesuit brotherhood, said 'Give me a child till he is seven years old, and I will show you the man', so plain Sir Lew Grade, as he was at the time, formed the tastes of the child who was father to the man I became.
I am told that midlife is the time when men question the direction their lives have taken, and thoughts turn to the realisation of childhood dreams.
If I am being realistic and a little morbid, unless human lifespans extend themselves dramatically in the short term, I am a little over the halfway mark.
But then I always have been a late developer; even so, it was with considerable surprise that I was asked last year to serve as president of the jury of the Grand Prix d'Horlogerie de Genève and the flicker of my childhood ambitions leapt from the embers of unfulfilled aspirations.
 

View this post on Instagram

 
For years I had served on the jury, expertly led by watch auctioneer par excellence Aurel Bacs, the Jagger of the gavel. Then, when Aurel stood down, I was 'tapped', as they say in America.
Being named as president of the jury was a great honour, and although I cannot match the multilingual diplomatic skills and gravitas of Aurel, it would appear that I did not disgrace myself terribly as I have been invited back this year. I just encourage my fellow jurors to be as opinionated as possible, and I have witnessed scenes worthy of the film 12 Angry Men as they pour forth their persuasive rhetoric in favour of this perpetual calendar or that chronograph.
Such is the grandeur and importance of the televised awards ceremony that in Switzerland they call the Oscars 'the GPHG of film'. The great French thespian, broadcaster and comedian Édouard Baer acts as compère, bringing his unique charm and wit to bear on an evening of speeches from government officials, cloaked huissiers, musical entertainment, a military parade and, most important of all, the distribution of prizes.
All in all, it makes me proud to be Swiss, or at least it would if I had dual nationality; but as yet that chic passport, a minimalist masterpiece of sans serif white type against a red background, has eluded me.
I was thinking that just maybe the Swiss government can look kindly on my invaluable (if pro bono is compatible with the concept of value) work for the GPHG and grant me a Swiss passport. I am waiting patiently, but as alluded to earlier I do not know quite how long I have left.
Perhaps I should have used my president's speech at the ceremony to claim political asylum in Switzerland.
Main image: Shutterstock
More from Spear's
Inside the £109,000 a week luxury Swiss rehab clinic