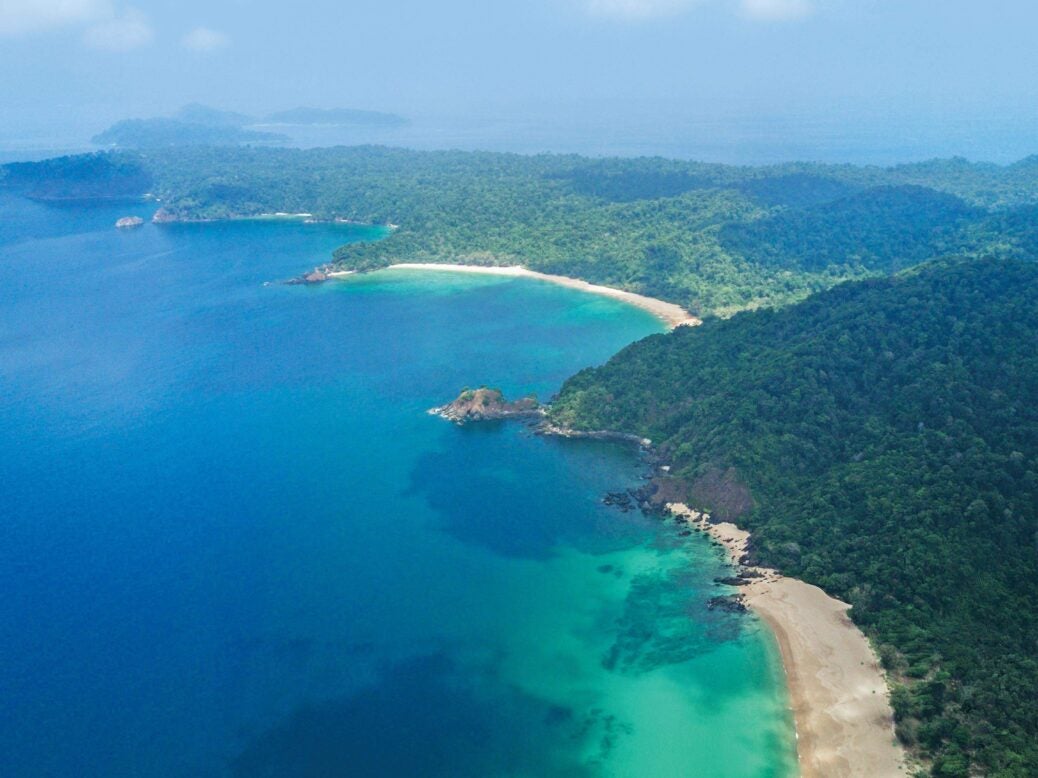 Wa Ale Island is set out to launch a new eco chic luxury resort in one of Southeast Asia's most breathtaking archipelagos 
Wa Ale Island Resort is set to be the hottest new barefoot luxury and eco chic island resort to open in 2018!  Wa Ale Island Resort will be the world's first luxury resort in Myanmar's remarkable Mergui Archipelago, located off the western shores of Southern Myanmar and is set to open in March 2018.
Wa Ale is one of a cluster of 800 islands in the Andaman Sea.  The Mergui Archipelago has been virtually inaccessible to tourists, due to its remote location and lack of facilities. Until now the only way to explore this region was on a basic live-aboard boat. The opening of Wa Ale Island Resort in March 2018 will allow discerning travellers to access one of the most unspoilt areas in the world for the very first time.
Named after the wild 9,000-acre island it is located, Wa Ale Island Resort is set on a pristine kilometre-long, dazzlingly white-sand beach, flanked by rocky cliffs and backed by lush evergreen jungles. The island is part of the vast Lampi Marine National Park (lampipark.org), an ASEAN Marine Heritage site, whose crystal clear, turquoise waters teem with wildlife, including whale sharks, dolphins, dugongs, turtles and manta rays.
An environmentally friendly property, Wa Ale Island Resort consists of eleven Luxury Tented Beach Villas and three Treetop Villas, all decorated in hues that reflect the natural beauty of the raw and unspoiled island of Wa Ale.  Each stunning villa has been thoughtfully designed to blend in with the lush vegetation and pristine beach and all have sweeping and stunning views. Constructed using reclaimed and local materials, each accommodation has been erected to have minimal impact on the environment and is the ultimate in comfort and design.
The resort works closely with the local community. With 20% of net annual profits of Wa Ale Island Resort going directly to the Lampi Foundation (lampifoundation.com), Wa Ale Island Resort's mission is to initiate conservation projects, assist the local community and improve social welfare.  A stay at Wa Ale Island Resort doesn't just benefit the body and soul, but also the wildlife and the inhabitants too – the ultimate feel good factor!
Wa Ale Island Resort's two on-site restaurants serve Asian-Mediterranean cuisine, using produce grown in the resort's organic garden and sourced from local farms. Fresh seafood from the archipelago using sustainable fishing methods, is served daily.
Wa Ale Island Resort is a nature lovers' paradise and is the ultimate destination for those seeking aquatic adventure. Dive the deep emerald waters, snorkel endless reefs, paddle board or kayak through the mangroves. Wa Ale Island Resort offers the following activities to guests:
Snorkel and dive the coral reefs and sea caves of the archipelago
Kayak or paddleboard and explore Wa Ale Island's river and mangroves
Trek Wa Ale island's jungle trails
Blissful in room massages using locally made products
Boat trips to nearby islands to see the stunning wildlife in its natural habitat and marvel at the breath-taking scenery
Visits with the local 'Moken' fishing community
Wildlife watching on Wa Ale and neighbouring islands: green and leatherback turtles, two species of monkey, pangolin, hornbills, fish eagles, sunbirds and more.
Many international airlines (Thai, Emirates, Qatar, etc.) fly from London to Yangon (RGN) with one stop (layover varies by airline). From there, the following airlines also fly to Kawthaung, Myanmar:
Myanmar National Airline, FMI, APEX, KBZ
Upon arrival, guests will be transferred in a 55 foot, luxury yacht, which will take approximately two-hours to the tranquil and unspoilt island of Wa Ale.
Rates
Luxury Treetop villas start from $500 USD per night, based on two people sharing, including full board, soft drinks, wine and beer, transfers to and from Kawthaung Airport and selected activities.
WA ALE ISLAND RESORT
96 Myananda Street, Kawthaung Township, Taninthayi Region, Myanmar
+95 942 380 0224