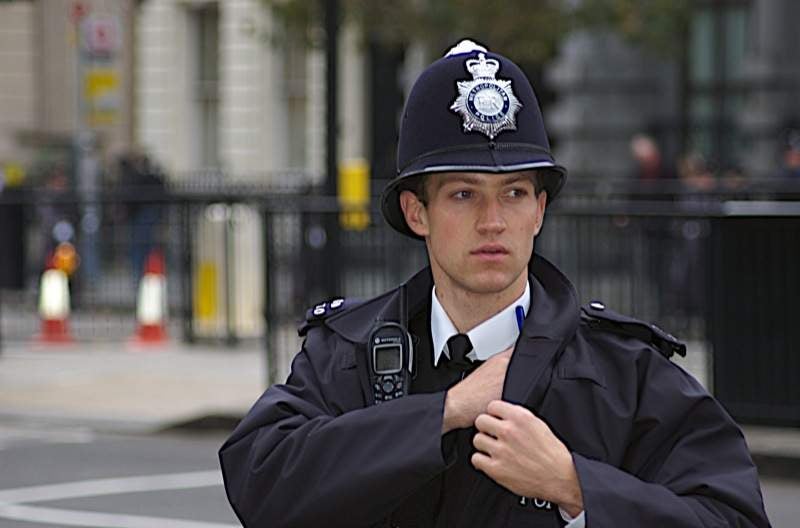 After the London Bridge and Manchester Arena attacks is it time for Britain to give its police guns, asks Olenka Hamilton
While fifty or even ten years ago, we might have been proud to be one of the only countries in the world with an unarmed police force, does such pride seem naïve or even irresponsible in light of the recent terror attacks in London and Manchester?
In the last three months, there have been three atrocities in the UK committed by home-grown jihadis, armed with nail bombs, knives and vehicles which they used to run down innocent pedestrians in the street.
The first was in Westminster, then came Manchester and most recently London Bridge, where seven people were killed and 48 wounded by three men, two of whom, it has been confirmed, came from Barking.  We might not want to admit it, but it feels like the time has finally come to throw in the towel on our idyllic view of Britain, one that can be easily policed by a friendly bobby on a bicycle armed with nothing more than a truncheon and a kindly admonition.
We are in fact one of a very small minority of countries in the world which does not have a police force equipped with firearms. Only four other countries in the world – Ireland, Norway, Iceland and New Zealand – have unarmed police on the beat. With a population about a third of the size of the UK's between them, and far more socially cohesive populations at that, it just highlights what an outlier Britain is on this issue. While all US police officers and most European police officers are issued with firearms, currently, just eight per cent of the UK police service is. Surely recent events should serve as a wakeup call that it's time to follow suit. Is it fair to ask unarmed men and women to confront armed terrorists bent on murder?
Of  course the police have already been thinking about this. Last year, the then Metropolitan police commissioner Sir Bernard Hogan-Howe said: 'The reality of having to deal with armed and deadly attackers is that you need firearms officers who will use force to stop those attackers in their aim. Our firearms officers are the ones who will run towards the danger.'
This is all very well, but with the attacks happening more often, specialist units, which at the moment comprise 3,000 officers, are surely not enough to combat what is fast becoming a ubiquitous threat.  And, rather more to the point, these individuals simply can't be everywhere at once. Had the brave British Transport Police officer at the scene on Saturday been armed with a gun not a baton, he might have been able to stop the attackers in their tracks and mitigated the extent of the carnage.
One thing is certain is that opinion in Britain is changing. According to a poll conducted by Sky after the London and Manchester attacks, most people now want the police to be armed. Some 72 per cent of the public say police officers should be routinely armed, against 20 per cent who disagree. Interestingly, according to the same survey, support for routinely arming police is consistent across every demographic.
Resolving this goes beyond the human factor, vitally important though that is. It is to the country's and London's advantage that we get security under control, quite simply, for the nation's economic wellbeing.  At a meeting of the Tourism Industry Emergency Response committee yesterday, fears were expressed that the UK's £130 billion tourism industry, which is worth £36 billion a year to London, would be hit by the recent terror attacks.
While money is a secondary issue to life, the prosperity of Britain remains vital to the lives of its citizens, collectively, as a poorer Britain leads to poorer public services for all.
With up to 23,000 jihadi suspects being monitored by the authorities, with 500 live investigations into 3,000 suspected radicals, including 400 who have returned from Syria, it's inconceivable that the armed response units alone can provide the sort of protection that the public expects. We might not like it, but the time has come to ask hard questions about whether to give police the guns they increasingly appear to need.
Olenka Hamilton is staff writer at Spear's