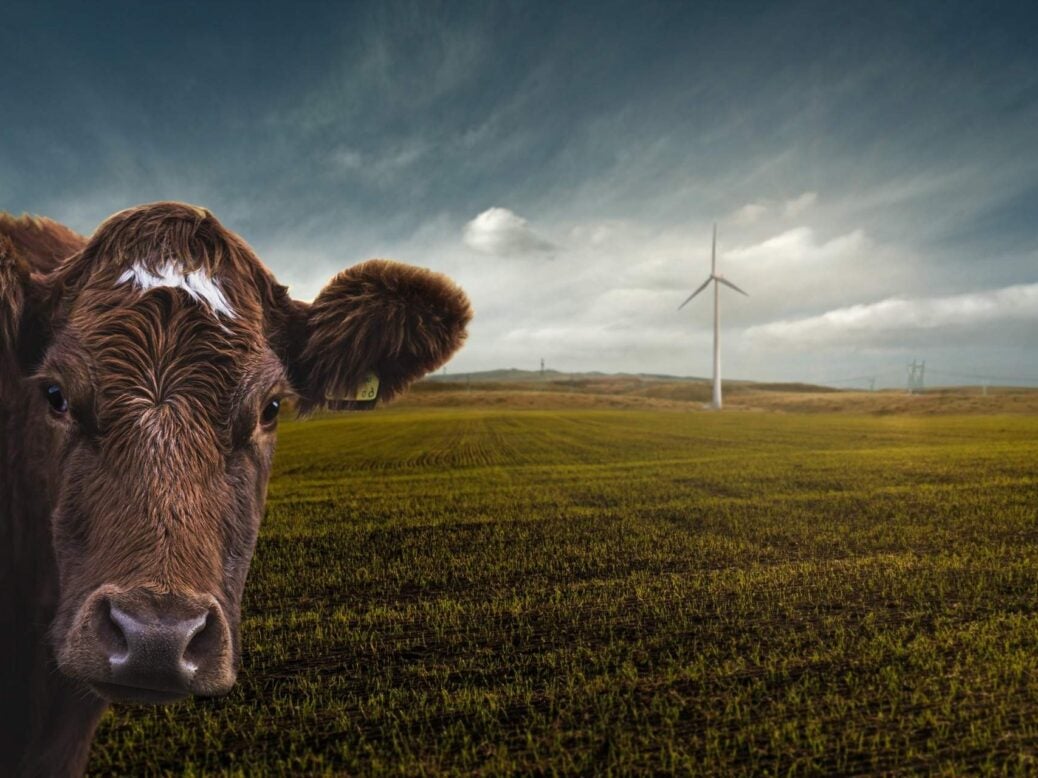 Tribe Impact Capital may only be four years young, but this innovative firm has grand ambitions
It's easy to forget that Fred Kooij and Amy Clarke are wealth managers. In conversation, the pair are as comfortable talking about 'rebooting' capitalism as they are discussing the performance of their investment portfolios.
This makes sense, perhaps, because their firm is unlike many wealth management houses. Founded in 2016, Tribe Impact Capital frames its conversations with clients not in terms of 'competition', but 'collaboration'. This translates to a sole focus on 'delivering good investments with positive impact', guided by the UN's Sustainable Development Goals which focus on addressing global challenges such as climate change and the reduction of poverty.
Clarke, Tribe's chief impact officer, spent some 25 years in the sustainability roles at firms such as Bank of America and the Charities Aid Foundation. The driving idea behind Tribe, she tells Spear's, was to bring together the 'warring factions' of wealth management and sustainability to create a destination for wealth holders to 'take action on causes they care about'.
'We are surrounded on a daily basis by the inequalities that pervade in society as well as the true reality of what we have created with regard to our overshoot of nature's carrying capacity,' says Clarke, mentioning the 'climate' and 'biodiversity' crises that confront us with 'on a daily basis'.
She adds: 'Clients now, rather than saying "I just want to make sure I'm managing risk really well", they're saying "I intentionally want to go out and use the wealth that I have to create the future that we need where everyone and everything can thrive".'
Many of these issues, Clarke notes, have 'for so long been externalised from the investment decision making process'. The result is a moment when people are both beginning to get 'very concerned', but are also 'inspired to take action at the same time'.
One such action taker is Fred Kooij, Tribe's chief investment officer. Kooij has spent some 20 years in the markets under various guises – from asset management and investment banking to research and sell-side analysis – and says that he felt a sense of 'disillusionment' with the word of 'mainstream' finance.
'That's when I started thinking about impact investment,' he tells Spear's. First came a stint as an angel investor which was 'interesting but not sustainable', and then he met Tribe – at first with the prospect of becoming an investor and potentially a client.
'I discovered how much Tribe is actually redefining the relationship you can have as a wealth holder with your capital and how much disruption is possible within the wealth management industry,' Kooij recalls of the first meeting he had with Harry Catchpole, a partner.
On-boarding as a client at Tribe, Kooij explains, is different. He remembers one wealth manager, where upon signing up, he was asked about his pension retirement plan and how many kids he had. 'They also asked me on the way out where I skied and that was pretty much the amount they knew about me,' he tells Spear's.
After his first meeting with Clarke and Catchpole, by contrast, they knew as much about him as 'ten of my closest friends'.
It just so happens that Tribe falls against a backdrop where more sustainable ways of investing are very much in the mainstream. A large part of this discussion has been dominated by Environmental, Social and Governance (ESG) investing, but Kooij and Clarke are keen to separate their practice, from this. 'ESG is part of a toolkit that you deploy to create sustainable impact, but it is not in and of itself an investing strategy. It's a risk measure ultimately,' says Clarke.
According to Morningstar, some 65 per cent of ESG large-cap focused funds beat global trackers over March. As well as it's increasing prevalence as a 'safe haven for investors as Clarke calls it, Kooij attributes the rise in ESG to other factors too including our 'more transparent age' a 'more discerning' millennial population.
The difference with impact investing – what Tribe fly the flag for – is that it's 'intentional', Clarke says: 'you are intending to create some form of positive, lasting change.'
This all comes at a time when talk of big-picture change has dominated mainstream discussion. Even the World Economic Forum has spoken of the Covid-19 pandemic a time for a 'great reset' of capitalism.
Clarke is cognisant of similar such themes, but warns that you 'can't just control-alt-delete yourself out of this situation'. Continuing along the computer metaphor, Clarke argues that 'rebooting' capitalism is not an option because 'you've still got the same operating system [and] hardware'.
'You've got to start thinking about what is the source code and what is the hardware that we need to create the futures we ned is that a reset or is it a rebuild? That comes down to semantics,' Clarke says, mentioning 'shareholder primacy' as a key issue – businesses creating profit by any means necessary – but also as a part of the solution, too:
'I can use shareholder primacy to have my voice listened to and heard, which is where we get shareholder activism,' she says. 'Even shareholder primacy has given birth to shareholder activism.'
In a broader sense, this is a microcosm of capitalism at its current crossroads:
'There's a lot that's going on at the moment that is going to create an entirely new rainbow fabric of colours of capitalism which is going to be really important,' she notes. 'Capitalism – consumer based – has been the problem, but it can also be the solution.'
Both Clarke and Kooij talk about their clients in terms of the change that they want to see in the world. While all this might conjure up a whiff of idealism among the more cynically minded, the numbers bear out:. There are clients who initially started with a slice of their invested wealth are now giving the firm 'a higher share of wallet', Kooij says.
What's more, Clarke tells Spear's that around half of its clients are under the age of 45 and 60 per cent are women. With the firm continuing to expand and grow, Kooij and Clarke are not just optimistic for the future of the Tribe, but for the state of wealth at large:
'The next ten years has got to be the decade of co-operation and collaboration not the decade of competition,' says Kooij. 'We've got to move away from competition now. We're all in the same storm so let's work through the storm and work on the inequities, lets actually work out how we collectively come through.'
Photo credit: Alex Gruber @PublicDomainPictures.net
Read more
How Covid-19 has made ESG issues 'more prominent'
'We will probably emerge with more evenly shared economies' – Lord Jim O'Neill on the impact of coronavirus
'Don't panic' – wealth managers react to Covid-19
'We will probably emerge with more evenly shared economies' – Lord Jim O'Neill on the impact of coronavirus