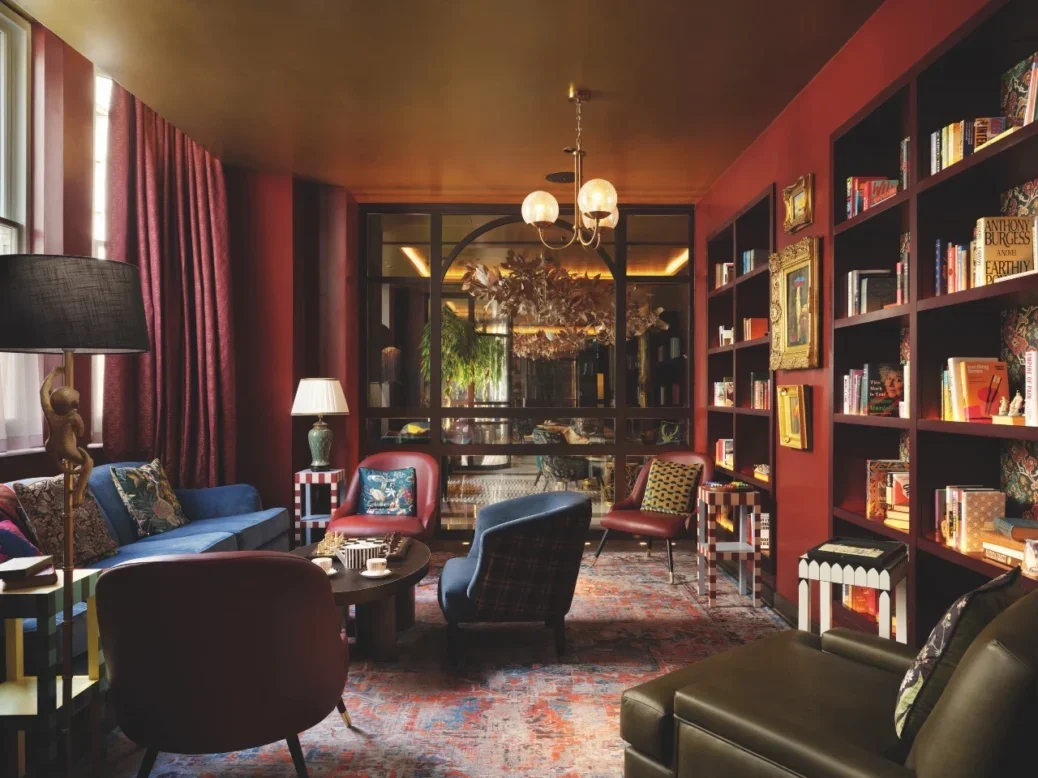 If you don't live in London all year round, where do you stay when you come to town? A house that's empty for months at a time is a security risk. A branded or serviced residence is expensive. A hotel can be lonely. Even the most palatial Airbnb might lack some of the comforts one would like.
The brains behind The Other House believe they may have come up with the best of all worlds, and an answer to what one might call 'the pied-à-terre problem'.
The Other House: a home away from home
The new 200-berth 'Residents' Club' on Harrington Gardens in South Kensington offers guests something between a hotel, private members' club and studio apartment.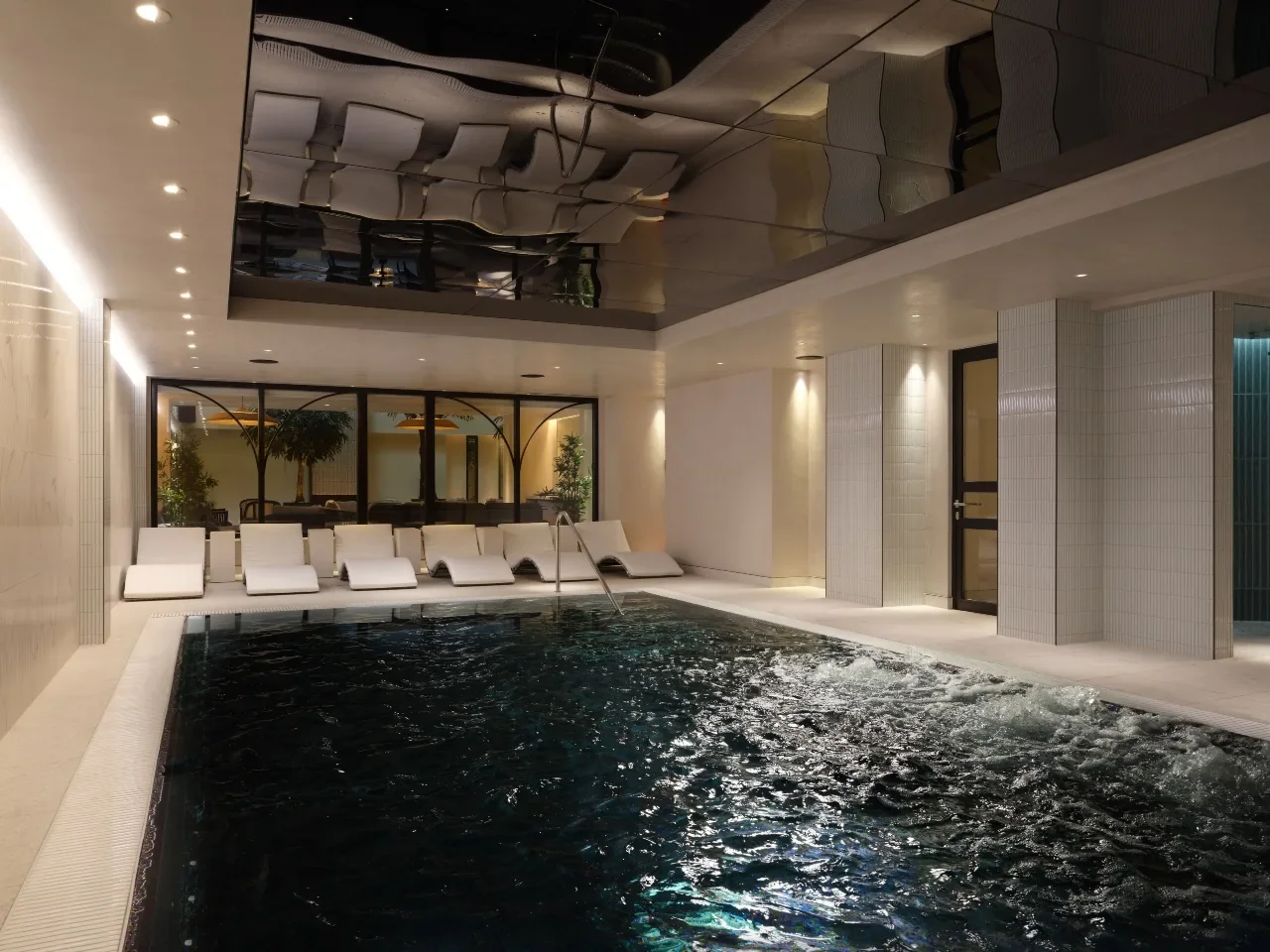 It is, the founders say, 'tearing up' the rigid taxonomies of the property market by offering the ease of apartment-style living with the unadulterated comfort of private members' facilities 'on tap' – including a Peloton-equipped gym, pool, steam room, sauna, trendy meeting rooms, meditation hub and a range of treatments that could have been taken directly from an edition of the Goop newsletter.
There are gong baths, reiki, astrology workshops and chakra cleansing, while 'each holistic therapist has been hand-picked for their expertise and esoteric talents', according to the brand.
The new luxury living concept is the brainchild of a grande dame of London property, Naomi Heaton, whose company, London Central Portfolio, has partnered with Netherlands-based pension provider APG to finance the project.
Choosing the right ambassadors
In addition to spaces for work, rest and play, there is also a library with a book collection handpicked by bestselling author Pandora Sykes, one of The Other House's 'ambassadors' – a title she shares with DJ Fat Tony (who has chosen the music) and sustainability consultant Arizona Muse, who has given guests recommendations for vegan restaurants around South Kensington.
'A key strand of our vision was to partner with ambassadors who encapsulate and promote the different values that are important to us at The Other House,' Heaton explains.
'Our ambassadors will help us create memorable experiences for our residents through music, books, culture and fun, as well as joining in our commitment to a more sustainable planet. They will help us make The Other House much more than just a place to stay, but a place to live like a local.'
Guests can stay at the 'club flats' for as long as they like – a day, week, month, or even a year. The Other House is 'your home for as long as you're in town', according to the tagline, although there is no saving on a cost-per-night basis to be made by booking a room for a longer period.
It's not necessary to be a member to stay (rates start at around £300 per night) and overnight guests enjoy full access to the facilities. But it is possible to become a member, and thereby access all the facilities and communal areas whenever you like. (Membership is priced at £1,500 for a year, with a £350 joining fee.)
The Other House is small but it's all you need
When I arrive to stay for the night, I head to the lobby – which is softly lit and decorated with brass fittings, mosaic tiling and plush velvet sofas that create an aesthetic familiar to anyone who has spent any time in a Soho House.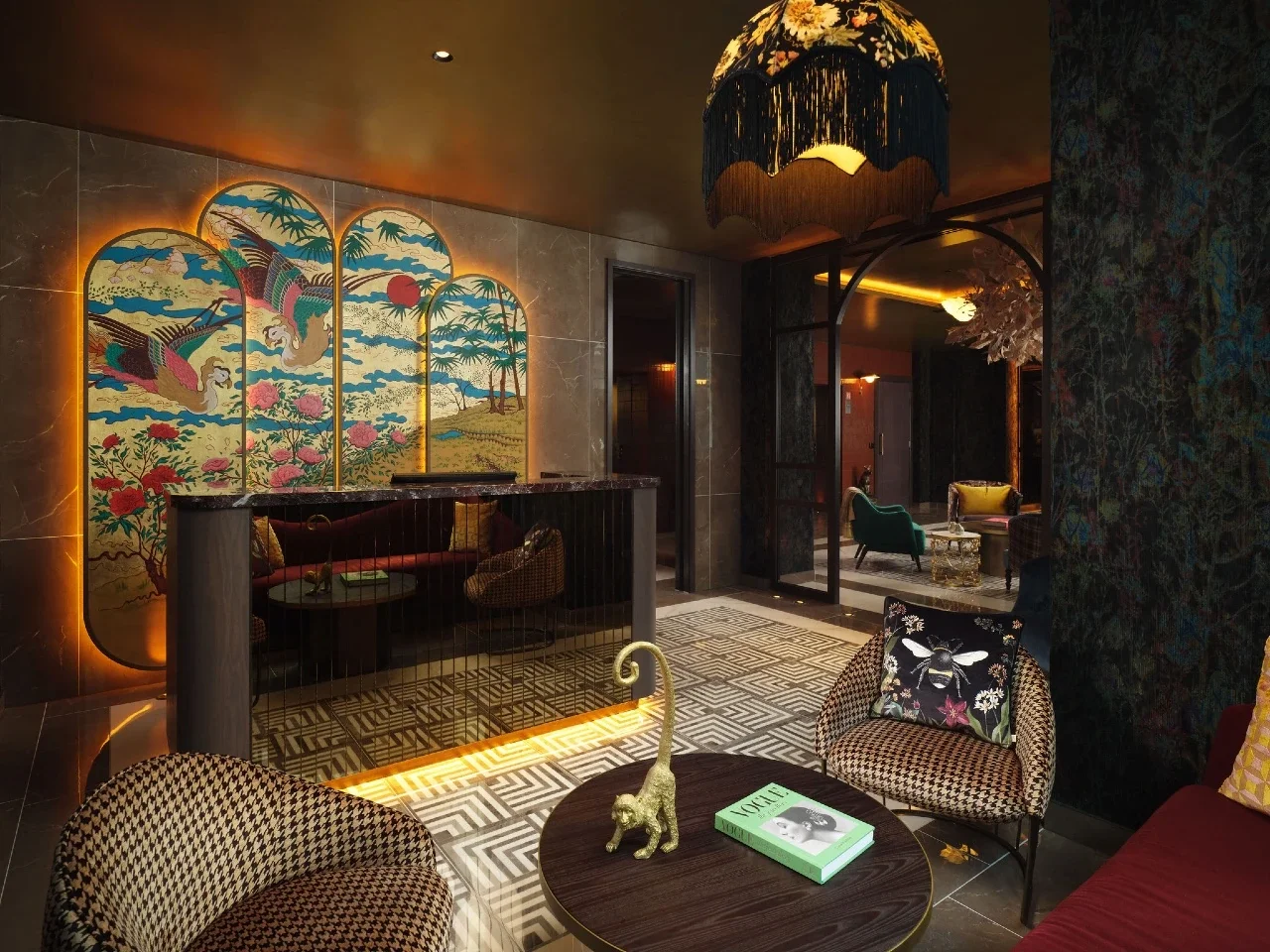 Although elegantly decorated and functional, my fifth-floor apartment is small, with a wood-panelled living space that seems to be straining at the seams to contain the charming tweed sofa and a kitchen with oven, hob, sink and marble counter. The double bed also feels like it has been crammed into the space available – but everything is here. 
There are certainly more luxurious places to stay in London, but for youngish, affluent professionals craving the hyper-flexibility they enjoy in other areas of their lives, it's easy to see how The Other House could be a good solution.
Heaton and co clearly think they have found a gap in the market – preparations are under way for another Other House, which is slated to open in Covent Garden in 2024. 
Images: Jack Hardy
Order your copy of The Spear's 500 2023 here.
More from Spear's:
1 Mayfair – the latest prestigious development using 'One' in its name