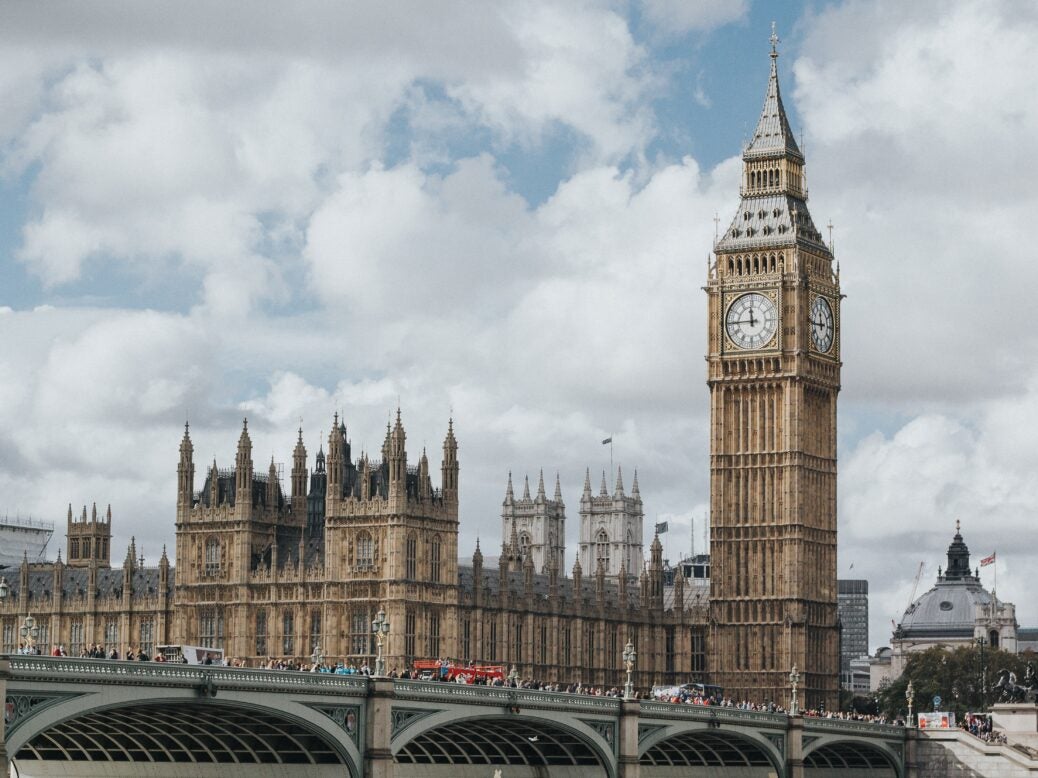 David Cameron's work for Greensill Capital may not 'smell right', but any response to lobbyists needs to be realistic, writes Eliot Wilson
If a week is a long time in politics, then a month is a lifetime. Already the words 'David Cameron' and 'lobbying scandal' seem like recollections from another era, so swiftly does the current news agenda move. Time has, however, taken some of the fiercest heat out of the issue, and provided a little distance for us to consider the matter of corporate lobbying with some detachment and equilibrium.
The brouhaha which arose from the former prime minister lobbying members of the government on behalf of his new employer, Greensill Capital, arose from the disclosure of text messages which Cameron had sent to the chancellor of the exchequer, Rishi Sunak, and other senior figures. Greensill was in financial difficulties, and Cameron, a senior adviser to the company – though not, he was at pains to stress, a member of the board – opened his contact book to try to access government support.
The row, while it lasted, was an intense one, but after some consideration it is possible, at least, to draw two general conclusions.
The first is that, in strict terms, Cameron did not break any rules. As a direct employee of Greensill Capital, he was not required to sign up to the register of consultant lobbyists which was introduced in 2014 to regulate the activities of professional public affairs executives.
The argument goes that the register exists to identify for whom a lobbyist is working, whom he or she is representing. Those employed directly by companies have an open and evident affiliation, so have no need to be registered. In addition, Cameron's meetings and communications with government were declared in the proper way.
The second, more nebulous but equally certain conclusion is that something about the whole affair didn't smell right. While Cameron's dealings with government may have ticked the boxes of the existing rules and regulations, there was a persistent whiff of underhandedness, of special access, of favours being sought or offered.
The public expects transparency more than ever from its elected representatives and those who come into contact with them. It was widely felt that Cameron's activities as a lobbyist had been anything but transparent.
The operation of the register, as far as it goes, cannot, therefore, be faulted on the basis of Cameron's case. He was not required to register himself, and he did not seek to do so, because he was not a consultant lobbyist. But the list does capture and regulate the activities of a whole swathe of the public affairs and public relations industry, applying as it does to lobbying agencies from well-known names like Lansons and INHouse to small, boutique firms.
We have already seen the rationale for establishing a register of such consultants which does not include, nor does it need to, in-house public affairs professionals.
And yet the suspicion of impropriety lingers. Not necessarily of outright corruption, of used banknotes and brown envelopes, but of privileged access; of someone like David Cameron being able to speak in intimate and open terms to senior ministers or officials in a way that a run-of-the-mill lobbyist could not. It smacks of elitism, favouritism and a playing field that is anything but level.
How could we address this? Cameron himself, in his evidence to the Treasury select committee in May, suggested that his requests for meetings with people like the chancellor should have been made formally in writing, to leave an audit trail and provide a degree of accountability. The thinking is that it would give a public insight into the government's decisions with regard to a certain company, for example, if it were publicly declared that an employee of that company had sought and been granted access to senior ministers.
I am sceptical of the value of this. Declarations would give away little or nothing of the content of meetings, and what, after all, would they demonstrate? Only, post hoc, that a lobbyist had been successful or unsuccessful in their job. Let us be clear: there is nothing wrong with a public affairs professional asking for a meeting with a minister or civil servant to press the case for their employer to gain some advantage. That's what lobbyists are for, it's what they do.
Moreover, I can't help but feel that there is an air of unreality about those who want a very formal, mechanistic process of accountability and audit. People point to ministers leaving office and going into lucrative private sector jobs where they will trade on their knowledge and contacts from public office. Well, yes. Of course they will. Until we can devise a kind of Men in Black-style memory wipe for outgoing ministers, that's an inevitable fact of life.
Perhaps there should be a register of all lobbyists, not just consultants. As someone with a background in politics now working in this arena (as co-founder of strategy and communications firm Pivot Point Group) I am relaxed about that, though I see little useful effect it would have. Meetings should, of course, be declared, or at least records of them taken and available under certain circumstances for scrutiny. But there will always be a 'quiet word', a 'private conversation', a 'casual encounter' because that is human nature and that is how business is conducted.
Unless we ban ministers and officials from ever working in a related industry after they leave public service—which is surely untenable if not actively undesirable—we must be realistic.
Hard cases, they say, make bad law. The scandal of David Cameron and Greensill Capital was unedifying and uncomfortable, but in the end, we must remember that the former prime minister's lobbying was unsuccessful. Greensill was granted no special favours, and it went to the wall in March. So, we should not overreact to the corporate dog which did not bark.
Read more
Robert Amsterdam: What Google searches and headlines won't tell you about the reality of geopolitics
Should billionaires be consigned to the dustbin of history? Some wealth tax campaigners think so
Life of a scion: what's it like to inherit a business empire?