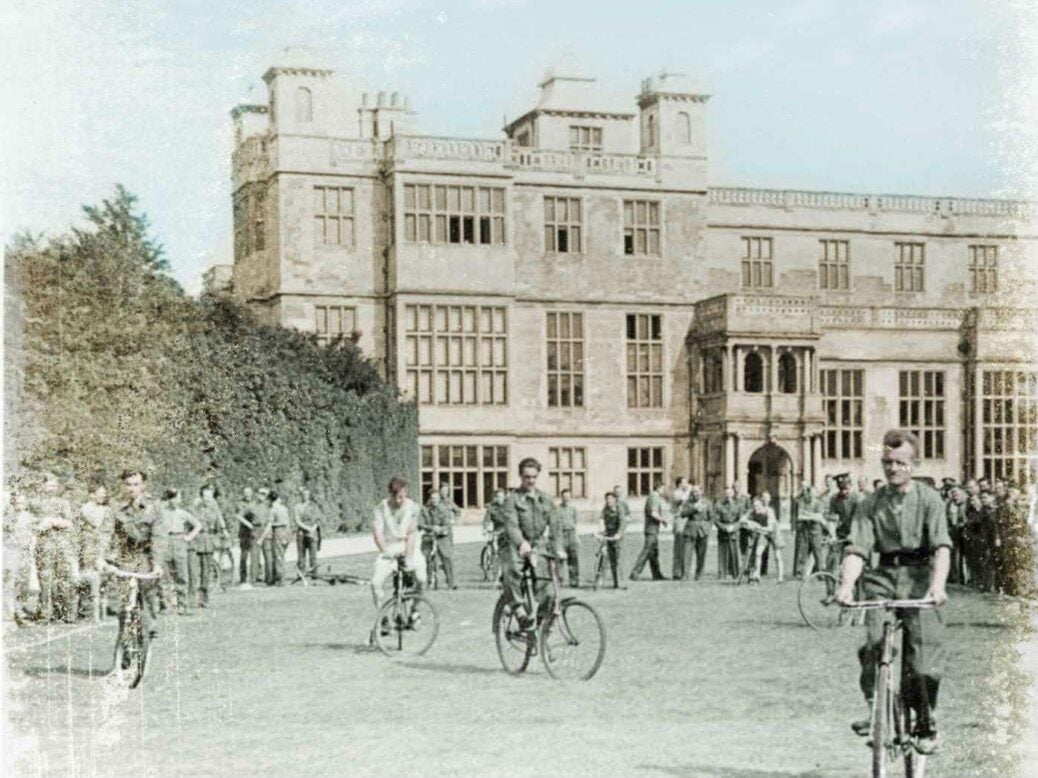 Julie Summers' sprawling collection of wartime requisition stories represent every bit of the English dream, writes Peter York
My first reaction to Julie Summers' new book title was 'not another one'. What more could you possibly wring from the whole toffs-and-Tommies story of the requisition of grand houses for the 1939-45 war effort?
But then I remembered how a new breed of social historian – David Kynaston, Richard Davenport-Hines or John Preston, who wrote A Very British Scandal, on which the recent BBC drama was based – have been revealing astonishing new things about old overtold stories. (I also thought this could just be the Real Brideshead – or the Real Brideshead antidote.)
And Summers' account of 12 country houses and their wartime histories is full of fascinating detail I've never heard before. How the new occupants were taught to fight very dirty – throat-cutting a key skill – by quiet-looking bespectacled middle-aged men in Scottish country houses, and how Polish exiles were taught and tailored to be subversives back home. They even had tailors remaking authentic Polish clothes on-site. It's somewhere between Bond and Dad's Army.
The international tensions that set the backdrop to the book, such as the betrayal of the Czechs by the appeasers, followed by their re-adoption by Churchill (who let them train as assassins in Britain, with disastrous consequences), are a microcosm of the global war outside. And the social tensions behind the great show of national cohesion – all in it together – are only too painful.
While French, Polish and Czech resisters are fascinating and heroic – the numbers returning to capture, torture and execution are horrifying – the British army doesn't emerge nearly so sympathetically. There's damage and theft and even fire. There's a story of Van Dycks used dartboards and a grand staircase chopped up for firewood – and a
very deaf ear to pleas for restitution money from the government.
And there's one completely marvellous story here that, even now, has the makings of a TV drama. Bignor Manor, a nice old house in West Sussex with just four bedrooms, becomes a home from home for a succession of French spies and resisters who are dropped and picked up in rural France by a special RAF unit in an engaging little workhouse plane called the Lysander (it could land and take off in small underlit spaces). Barbara Bertram – the real Mrs Miniver – did an incredible loaves-and-fishes job of sleeping and feeding up to 20 people at a time, and of keeping the real story from the local villagers.
All this detail is wonderful when you get to it through the endless rehearsals of background in each of the 12 country houses profiled here. And through the clunky writing. Together they make the book seem positively endless. There are 12 stories here rather than one; the big themes aren't developed and followed through; I still don't feel I know what requisition really did to the stately homes of England overall, or to their upper-class owners keeping the upper hand. Did the shock of requisition and the cost of restoration accelerate the inevitable impact of the modern world – dwindling incomes and the flight from domestic service into factories and shops – or did it help give them a new lease of life as 1950s leisure locations?
And what about the mythology of wartime social cohesion – people meeting and working together across the classes at home in a new way and changing the country for ever? Certainly it's clear from Uninvited Guests that total war meant total control. Houses were requisitioned by all-powerful bureaucrats at astonishingly short notice; with the two million press-ganged servicemen and hundreds of thousands of overseas resisters, governments and monarchs-in-exile to be put up here, they couldn't hang about. There are an incredible number of cunning plans in just those 12 houses, but did they really shorten the war?
Every bit of England's dream of herself is represented here. There are strong echoes of all those 1950s films, from The Man Who Never Was to The Dam Busters and on to Bond and all the toys that Q invents. The French/Polish/Czech heroes go in and out of this book equipped with all kinds of genuinely ingenious spy kit, guns and 'the Spitfire of knives' (for throat-cutting). Cockney babies are born in grand houses as maternity homes, and Malvern schoolboys sleep in Blenheim Palace's great rooms. But what's missing is that direct, oral history sense of what it meant to the people involved and how it left them feeling about the world when it was all over.