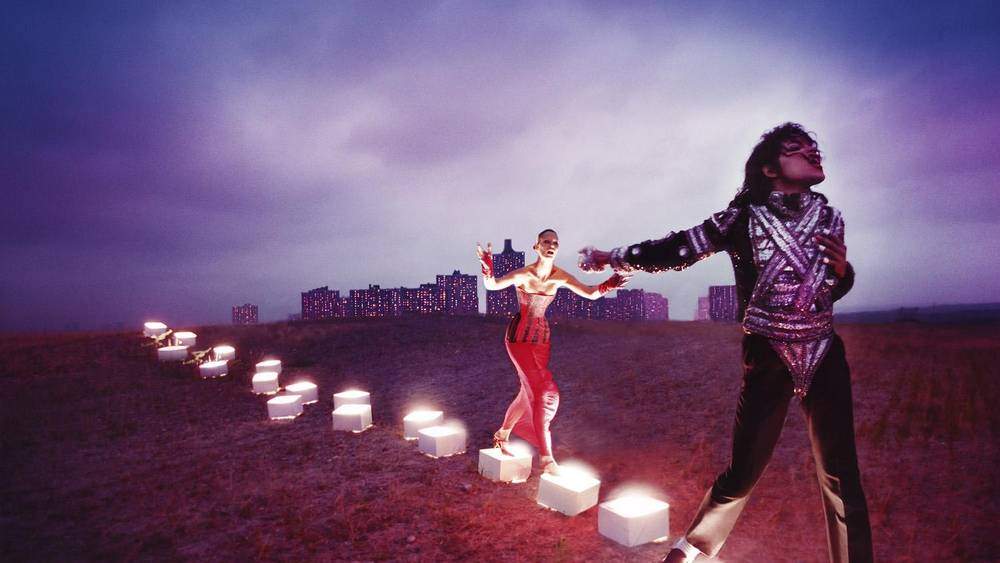 Emily Bevan heads to the National Portrait Gallery to examine the extent to which culture worships the King of Pop
Coinciding with what would've been Jackson's 60th Birthday (August 29, 2018) Michael Jackson: On The Wall, curated by Dr. Nicholas Cullinan, explores the cultural impact one man had on millions; through the eyes of 48 artists. Nearly 10 years after his death Jackson still looms large in the popular imagination, even this summer Jackson peaked in the charts at number two in collaboration with rapper Drake. The exhibition asks how and why Jackson still remains so deeply ingrained in our shared cultural imagination.
The first piece that visitors see is the Equestrian Portrait of King Philip II (Michael Jackson), by Kehinde Wiley, which is the final commissioned portrait of Jackson, finished posthumously. The original by Rubens debatably depicts victory at San Quintin (1577) where King Philip's troops defeated the French. However, this narrative is not so easily read into Jackson's life. We are left wondering what Jackson conquered, and what his kingdom was – or still is. What gives this piece further interest is, of course, the fact Jackson commissioned it. This means we're left questioning who or what Jackson thought he was.
Walking further around the exhibition, my question shifts from who Jackson perceived himself to be, to who his fans thought he was. The American Jesus by David LaChapelle allows some explanation. The pieces created after Jackson's death give his life a biblical narrative. The series uses religious iconography to depict Jackson as both a latter day saint and a modern martyr. With LaCapelle quoted as stating the trajectory of Jackson's life was 'almost biblical' his artistic impression is successful as the religious imagery in the series is undeniable. Yet we are still puzzled as to how Jackson's life has been remembered in such a way, and why we view his identity in this light. Moreover, the artistic statement is bold, especially as Jackson was, at least in some parts of his life, a devout Christian, to imagine him triumphing over the devil or being held by Jesus Christ surely would sit uncomfortably with Jackson himself. This led me to a deeper question: was LaChapelle depicting the popular culture icon among the Christian religion or was the artistic statement bolder, and was LaCapelle depicting Jackson as religion itself.
This theme continues– in multiple rooms there are small television screens playing footage of concerts. Music from the headphones leaks out into the rooms, quietly but unmistakably there, showing Jackson's transience. Fans reactions also embody a religious dimension. Dan Mihaltianu's 1992 installation shows part of Jackson's Dangerous World Tour which illustrates a clash of Western, high-capitalist culture and the response of a post-Communist society. Here we watch a girl stretchered out – overcome by the mighty force of Jackson. Furthermore, in one of the most interesting pieces, King (A Portrait of Michael Jackson) by Candice Breitz, we watch 16 fans singing Jackson's Thriller album a cappella; viewers start to question their stories. We learn one of the singers claimed her day in the recording studio was the best day of her life, as she hated her nine-to-five life and this was the greatest escape she had ever had from it. We're left wondering whom did Jackson give salvation to and free them from their daily tyranny. All this allowed me to see this exhibition wasn't really about Jackson, rather about how people react to and idolize someone.
This is reiterated by the impressive and broad ranging nature of the exhibition. We see the fanatical archiving of Jackson's life by Warhol. We see portraits from school children. One room only shows Jackson's eyes, he's become a man so famous one recognizes him purely through his glare, as seen in The King of Pop. But, all this further leaves me with the question why have so many people been fascinated with this man. His cultural identity, an African American man, who rejected his culture to the extent he bleached his skin, or his androgyny, or his surgically altered face, means on the outside he holds little in common with anyone.  Yet, his image still resonates with modern society, and the exhibition attempts to show the extent to which culture still worships him
The exhibition, frustratingly, does not successfully answer this question. It does however propose that Jackson stands as the ever-present holy ghost of popular culture. By doing so the exhibition creates a dynamic space and an opportunity for productive discussion in regards to identity, art and popular culture. Humankind has always had idols; this exhibition asks why we continue to revere them in the 21st century.
28 June – 21 October 2018 at the National Portrait Gallery, London www.npg.org.uk