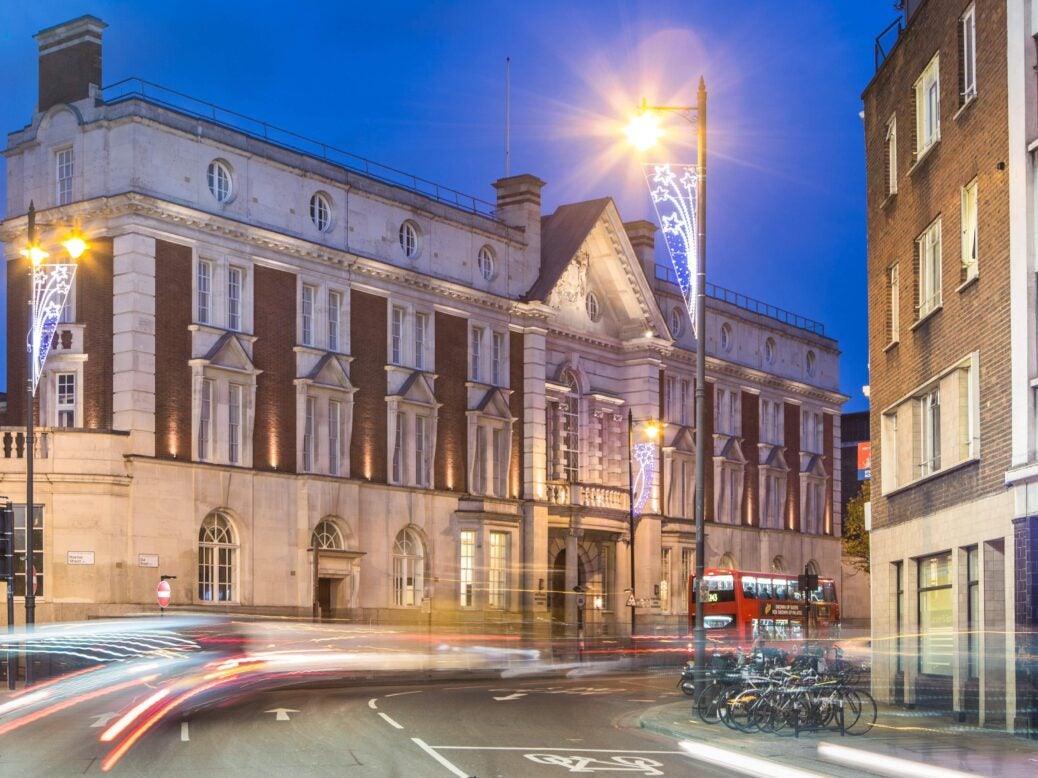 A visit to the former Old Street Magistrates Court and Police Station makes for an unusual luxury experience, writes Rasika Sittamparam
Should an HNW brave the 'uber-cool' realms of Hackney, head straight for Courthouse Hotel Shoreditch where one can step out into the graffitied streets without straying too far from luxury comforts. Of course one can't expect the primness of The Dorchester at the former Old Street Magistrates Court and Police Station, but you can warm up to the relaxed and playful setting the £40 million refurbishment has created.
The Edwardian building with Baroque details is not short of surprises for visitors, a trait that is fitting for a venue which once held and sentenced London's most feared criminals. I look hard for signs of notoriety as I walk up to the Hoxton Studio suite, but find none to my disappointment – I find myself in a swish room with silvery fixtures instead. I am relieved by the slight privacy the partitioned living room grants from my partner, who chooses to tune into WW II documentaries upon check in. Instead of using the desk however, I choose to submerge in the bathtub with my book, occasionally watching The Simpsons on the built-in TV.
Evening arrives and the neighbourhood truly awakens on a Saturday night. It's time for our tour of hipster-land, but not before a customary cocktail at Jailhouse Bar, the repurposed police station. I sip a glass of Ball & Chain, a citric gin concoction, while staring at a stencil of East End gangster Ronnie Kray in the prison holding cell he was supposedly detained in. The spot, and Ronnie's equally famous brother Reggie's cell next door, are now drinking booths visited by Premier League footballers, I hear. The cells have a new avatar, but no amount of lacquer or paint could hide the ominous signs of past criminality and detention.  The reinforced iron doors are heavy enough to make one claustrophobic in the 5ft x 15ft cells. We carry our drinks up to the terrace for a breath of fresh air. The view of the Shoreditch town hall and the buzzing neighbourhood makes us eager to explore.
We head out to bar hop, and return a few ungodly hours later. Now this is the moment I am thankful for the hotel's plush bed the most – no commute back to wherever in London, just a fuss-free night's sleep. Images of the Kray twins quickly fade from my mind back in the suite as I fall further into drunken slumber.
A standard breakfast buffet awaits us the next morning at the hotel's main restaurant, Judge  & Jury. This is the former court room's wood-panelled dining hall where many retired judges still come for meals.  Our journey back to London's South East is fairly straightforward, but we realise that many visiting the hotel have flown in from elsewhere. Shoreditch is a fun place to start one's tour of London, especially if there's business to be done in the nearby Silicon Roundabout. But my partner and I conclude that the setting is perhaps not every non-millennial's cup of tea.
Rasika Sittamparam is a senior researcher and writer at Spear's