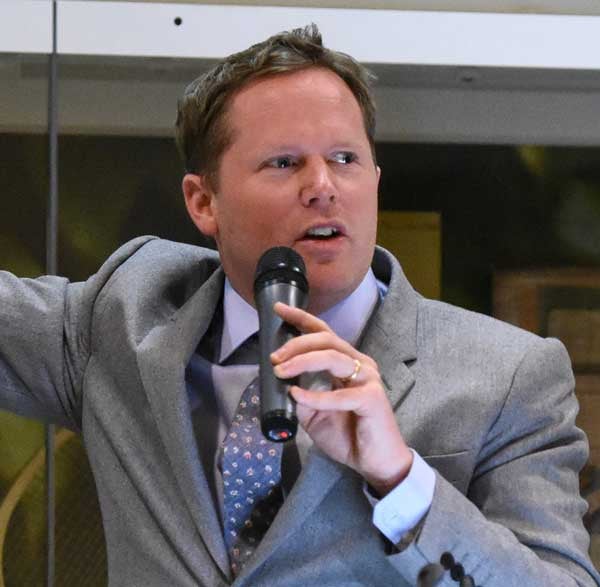 Ralph Taylor, whose expertise in British art stretches back to the Sixties, joined Bonhams after a masters at the Courtauld and jobs at Sotheby's and emerging-artist gallery Lazarides, where he is said to have been instrumental in shaping the careers of the likes
of Banksy, JR and Jonathan Yeo.
Three years into his role as senior director of the postwar and contemporary department, Taylor has put Bonhams on the map in a difficult market and has enjoyed every second. 'You need to be a hustler, be decisive and have a very thick skin,' he explains. 'It's thrilling. We're an insurgent, so there's great pleasure in every victory.'
Victories have been aplenty, with a record year which saw three top sales in the history of the company, in spite of a contemporary art market which has contracted substantially. 'It's all very well, rising with the rising tide as we were in 2014 and 2015, but now we're going in a different direction as interest is broadening and there's more of an appetite
for quality,' he says.
The focus on quality has served Bonhams well. 'As our sales are very selective, people who consign with us get more money,' says Taylor. 'Likewise, people who come to buy are seeing fresh material that's well-priced.'
Taylor dreams of a 'massive double Marilyn' by Elaine Sturtevant for 'how provocative it was at the time', he says, 'plus that subversive element of knowing it's an appropriation, not a real Warhol'.