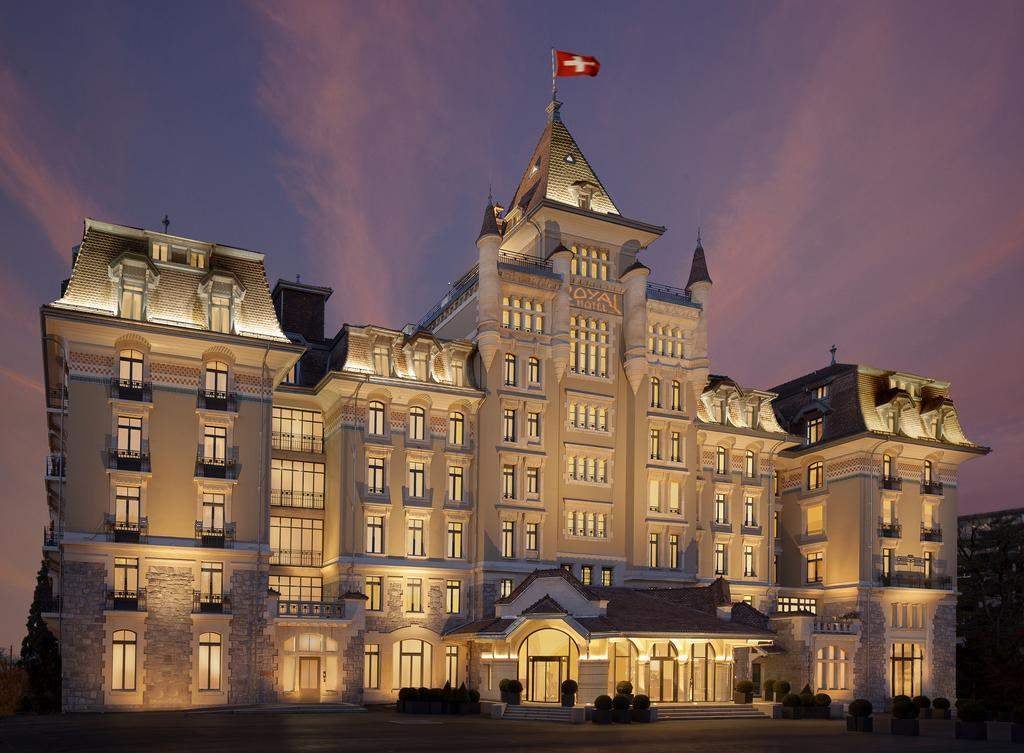 Guests can choose from the award-winning hotel's extensive wine list and unique cocktails to toast the Genevan sunset with
In the home of Swiss wine, discover a new favourite tipple at the Royal Savoy Hotel & Spa, Lausanne. Featuring an award-winning team of sommeliers and mixologists, guests can embark on a taste journey with unique cocktails and a celebratory list of the local wines including from vineyards just minutes away.
Settle into the welcoming Lounge Bar for a cocktail made using the finest expertise, or come summer, toast the sunset over Lake Geneva from the stylish Sky Lounge. Chief Mixologist Romain Tritsch prides himself on creativity, bringing his artistic mind to his cocktails. His global experience having worked in more than eight countries adds an international twist, favouring unique ingredients or exploratory taste combinations to set new trends. This led to him being named as a finalist for Swiss bar-tender of the year. Offering seasonal delights, warm up this winter with a house mulled wine, featuring a twist of gin influenced by Romains Alsatian heritage. Alternatively, enjoy a Winter Sour with cognac, homemade hot wine syrup, lemon and gingerbread, or a warm Sweet Almonds Amaretto cocktail featuring ginger, lychee syrup, lime juice, yuzu and passion fruit.
The wine corridor which leads to the hotel's elegant Brasserie du Royal is an enticing space which celebrates the finest local wines. Offering a curated collection of the finest varieties, browse and discover Swiss specialities rarely found outside of the country. Over dinner, Head Sommelier Sarah Pages will then expertly pair wines, drawing on her passion and expertise for how these can elevate the dining experience. Sarah works closely with the Chef during menu creation for a holistic approach and constantly seeks new hidden gems to add to the wine list. Guests enjoy access to new world producers creating unique and unusual wines. Sip a Chasselas from Vaud or savour a Domaine de Daley from Lavaux to sample some of the leading producers in Switzerland. Head to the UNESCO listed vineyards bordering Lake Geneva to see the process personally, a short journey from the hotel.
Stay at the Royal Savoy Hotel & Spa from CHF 310 (approximately £237) per night in a deluxe room, including access to Le Spa du Royal. Offers cannot be combined with other promotions or non-refundable rates.
Direct flights to Bern and Geneva are available from London City Airport with a range of airlines with easy and efficient rail access to Bern and Lausanne.