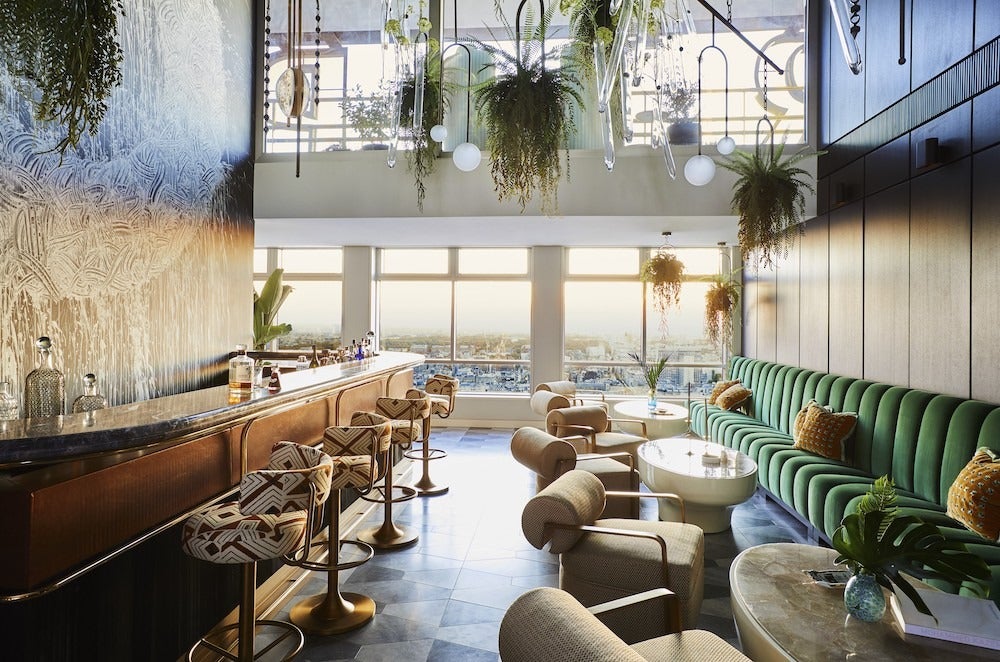 Every week, Spear's highlights one stand-out prime property or development on the market. This week: the £55 million duplex penthouse at Centre Point in west London.
London isn't a city known for its tall buildings. New York or Tokyo, sure, but London's skyline is more likely to be remembered for iconic landmarks such as St Paul's Cathedral or Big Ben, rather than a skyscraper. That doesn't mean London doesn't do tall buildings well, as indicated by Centre Point, which towers about 117 metres above the city's west end.
At the top of Centre Point is the building's impressive penthouse property, which is currently priced at £55 million and boasts London's only full wrap-around terrace at its height. It's also the West End's tallest penthouse, so residents will literally be towering over the city.
With 7,285 square feet of floor space and a completely redesigned interior by property group Almacantar and British interior design house Spinocchia Freund, the stylish property is the definition of high-class living.
The penthouse takes up both the 33rd and 34th floors of Centre Point, and features a large bar, cinema, music room, dining room and even a wine-tasting room. That's all in addition to the amazing amenities the building itself offers to residents, the best of which is a 30-metre infinity pool with views of Oxford Street.
As if that's not enough, the penthouse also features five bedrooms — the master includes a dressing room too — five full bathrooms, and two half-bathrooms.
The property boasts sweeping views of London, and thanks to its wrap-around terrace, you'll get a true panoramic view of the city, from west to east. Plus, thanks to a location that sits at the nexus of central London between Covent Garden, Soho, Bloomsbury and Fitzrovia, you won't have to look very far to find the best of what London has to offer.
The penthouse is currently on the market for £55 million. Interested buyers can contact Centre Point directly for details.
Spear's Magazine presents Spear's 500 Live on 7 September. Find more information on NSMG.live.
Image: Kate Martin