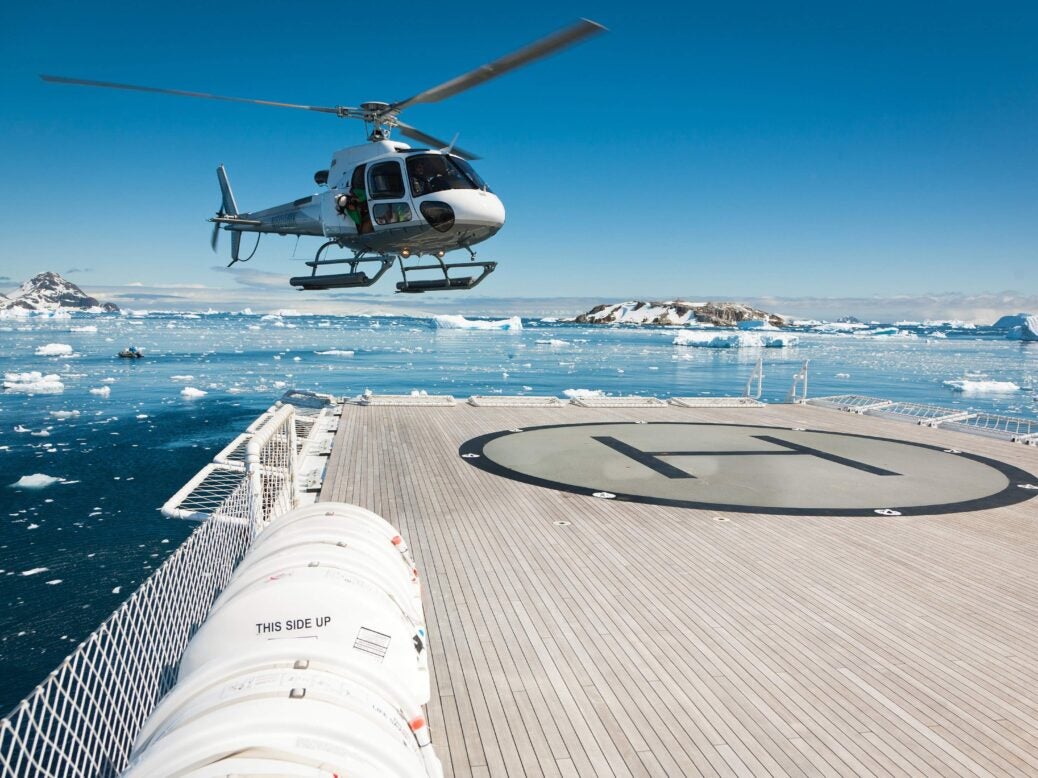 Pioneering luxury adventure company Henry Cookson Adventures rebrands to Cookson Adventures, and offers a plethora of experiential tours for HNWs
On the far side of the world, the jagged peaks of Papua New Guinea are emerging from the clouds. Local tribesmen are guiding a group through areas that have seen only a handful of western guests. But these are not anthropologists, documentary makers or professional explorers. They are clients of Cookson Adventures, one of the new breed of travel companies that immerses clients in truly unique experiences.
The unique flora and fauna of the world's second largest rainforest provides the backdrop to a tribal village where clients will undergo an extraordinary coming-of-age ceremony and be initiated as clan members. Unsurpassed diving opportunities round off the trip, within the island's surrounding clear blue waters, boasting a superlative mix of colourful marine life and historical significance. Rare sharks swim through the wrecks of World War II fighter planes lying on the seabed in all their decaying glory.
For a decade Cookson Adventures has sought to push the boundaries of luxury adventure travel. From organising the first privately-owned submersible dive in Antarctica to putting clients at the heart of crucial conservation work in the Galápagos Islands, the company puts luxury at the core of extraordinary journeys.
Now the company is announcing the launch of an updated corporate identity – redefining travel from being about where you go, to how you feel, and re-defining luxury from being about owning assets, to capturing memorable experiences.
In the ten years since avid adventurer and world record holder Henry Cookson founded the company, Cookson Adventures has grown rapidly, all the while creating unique and immersive experiences for its global client base, including access to isolated, bio-diverse ecosystems and usually unreachable regions and climates. It has built a reputation for catering to those looking to discover untapped, remote corners of the world. Clients are themselves 'explorers', demanding more from their travel. Often highly successful people and leaders in their fields, they want experiences that remain with them for the rest of their lives.
Trips are meticulously crafted for this new type of traveller, with no detail overlooked when crafting journeys that combine adventure and luxury. The company has been able to organise an array of incredible expeditions by utilising its vast network of experts including scientists, marine biologists, conservationists, and award-winning photographers.
One such project has seen Cookson set up the world's most northerly ski-base, on Canada's Baffin Island, offering access to some of the world's most dramatic skiing. Clients can explore the uncharted slopes of the Arctic Cordillera mountain range via snow-cat or helicopter, while experiencing the rich culture of the native Inuit people.
Or clients may prefer to work with scientists to get close to some of the world's most spectacular species of sea life and aid in their conservation. In the idyllic setting of the Revillagigedo Archipelago, a group of volcanic islands in the Pacific Ocean known for its unique ecosystem, clients can learn from the experts as they help retrieve underwater receivers, complete shark surveys and manta ray research and spend the evenings tagging majestic silver tip sharks.
As Cookson Adventures continues to grow and expand, the relaunch aims to raise the company's international profile further and build its global presence, all the while keeping seamlessly in tune with Henry Cookson's original vision.
Henry Cookson, Founder of Cookson Adventures, added, 'It's been ten years since I started the company, with a vision to provide unique and elegant adventures to the curious and the daring. In an age when increasingly less of the world remains undiscovered, we've continued to pioneer the concept of luxury adventure travel.'
For more information on Cookson Adventures and to explore their unique experiences, visit cooksonadventures.com, email info@cooksonadventures.com or call +44 (0)207 736 0452