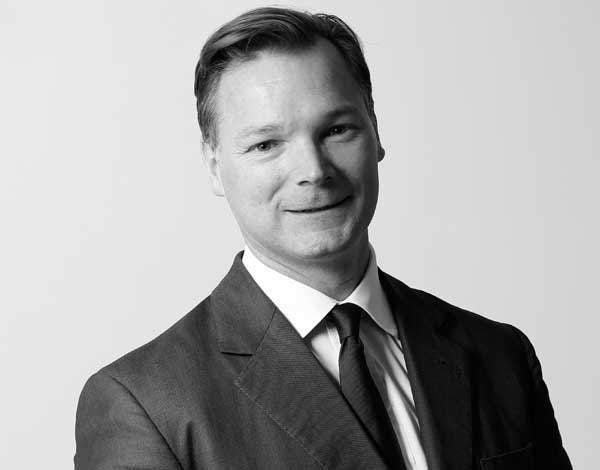 'We're committed to growing in a steady way,' says Patrick Smiley, partner and head of institutional at Smith & Williamson. 'Too many mergers and acquisitions and the like create great instability in firms, both culturally and indeed for clients and staff. We've been a very stable home in this process.' Nominated for Spear's UHNW Asset Manager of the Year in 2014, the vivacious and friendly Scot works on behalf of private individuals, onshore and offshore trusts, and charities.
The firm – which as of March counted £18.7 billion in total funds under management – provides accounting and tax advice as well as investment management. Smiley credits its 'extremely collegiate' partnership culture, high staff retention rates and its graduate recruitment scheme as keys to success. 'I remember when I started, out of 150 or so fund managers there were two CFAs on the whole floor,' he says. 'Now it's almost a rite of passage for young graduates. Well over half of them do CFAs.'
Smiley, a father of three teenagers, joined the firm in 2006. Prior to that he spent
six years at Panmure Gordon before joining Leopold Joseph & Sons Ltd (now Butterfield Bank) in 1996.