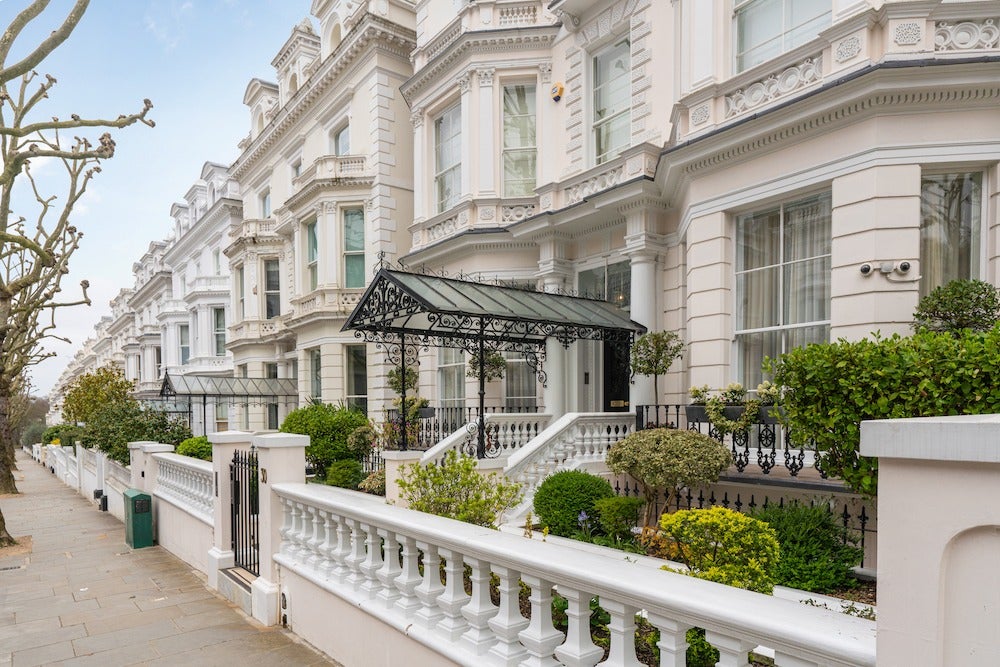 Foxtons Private Office is a new division of the well known residential property agency that aims to crack the super-prime market. Alec Marsh has a look under the floorboards
When it comes to residential property, Foxtons is a force to be reckoned with. The firm generates around £70 million a year from lettings alone and has a market cap of £132 million.
Traditionally, however, it has been better known for its ubiquitous green-liveried Minis than its ability to sell the highest-value homes to the most discerning buyers. So when it announced recently that it would enter London's super-prime market, the news raised some eyebrows.
Last September the firm unveiled a new Foxtons Private Office – together with rather chic black-and-white branding for the new division – and set out its stall: to offer a bespoke service for HNWs looking for the best properties in London.
The man running the new operation is John Ennis, a 22-year veteran of the firm who has risen from being a humble estate agent to be managing director of its central London and new homes & investments divisions. He explains that the private office has grown out of the firm's prime offering, which was launched in 2017 and has been active in the mid-market (he quotes £3 million–£6 million) and beyond.
However, the new private office will do things differently. It can offer high-value clients greater levels of privacy, discretion and confidentiality by 'cloaking' their details from the rest of the Foxtons empire on its systems. There is also a dedicated team of seven specialist selling agents operating in central London's most prized postcodes. Each agent focuses on a particular area and has a decade or more of experience.
Ennis says his team is encouraged to be as flexible as possible to accommodate clients' requirements. He also places emphasis on the heightened need for cultural sensitivity in a sector of the market that is dominated by foreign clients.
In an industry where competition between agencies has historically been a powerful force, Ennis has taken the unusual step of publicly welcoming collaboration with other firms such as Beauchamp Estates, John D Wood and Glentree.
'London is layered with about 20 to 30 really good specialists in a tiny postcode,' he says. 'Rather than saying, "Oh, they've got a big market share, let's take some of it," we are doing deals with them. John D Wood, in a particular pocket of Chelsea, are outstanding, but this property they had wasn't in that particular pocket. So they reached out to us in the private office and asked if we could give them a hand. We sold it – and split the fee with them.'
Rather than grappling with the independents, it would seem that Ennis has his eye on leveraging their local knowledge to collectively take on the big two: Savills and Knight Frank. Either way, he is aware that the private office needs to walk before it can run: 'We are not setting our stall out for £20, £30, £40, £50 million houses at this stage,' he says. 'We're saying could we grow and develop into that £5–15 million market, where there's quite a lot of property.'
Will it work? Camilla Dell, the founder of buying agent Black Brick and a former Foxtons hand, is full of praise for Ennis but thinks the private office will struggle in the ultra-prime market. 'If you're the owner of a £50 million house in Belgravia, are you really going to get Foxtons to sell it for you?' she asks. 'No, you'll ask Stuart Bailey at Knight Frank, Gary Hersham at Beauchamp Estates or Jonathan Hewlett at Savills.'
Ennis concedes that some of the more negative connotations of the Foxtons brand have 'been a cross on my back for 22 years', but he stands by the quality of the firm's staff and their integrity.
With a passion for sports psychology, he will be doing his best to prove any detractors wrong and burnish Foxtons' standing at the highest level. 'We never leave anything to chance,' says Ennis. 'We are always running and acid-testing scenarios so we always have a plan to react. There's always a plan.'
Image: Shutterstock