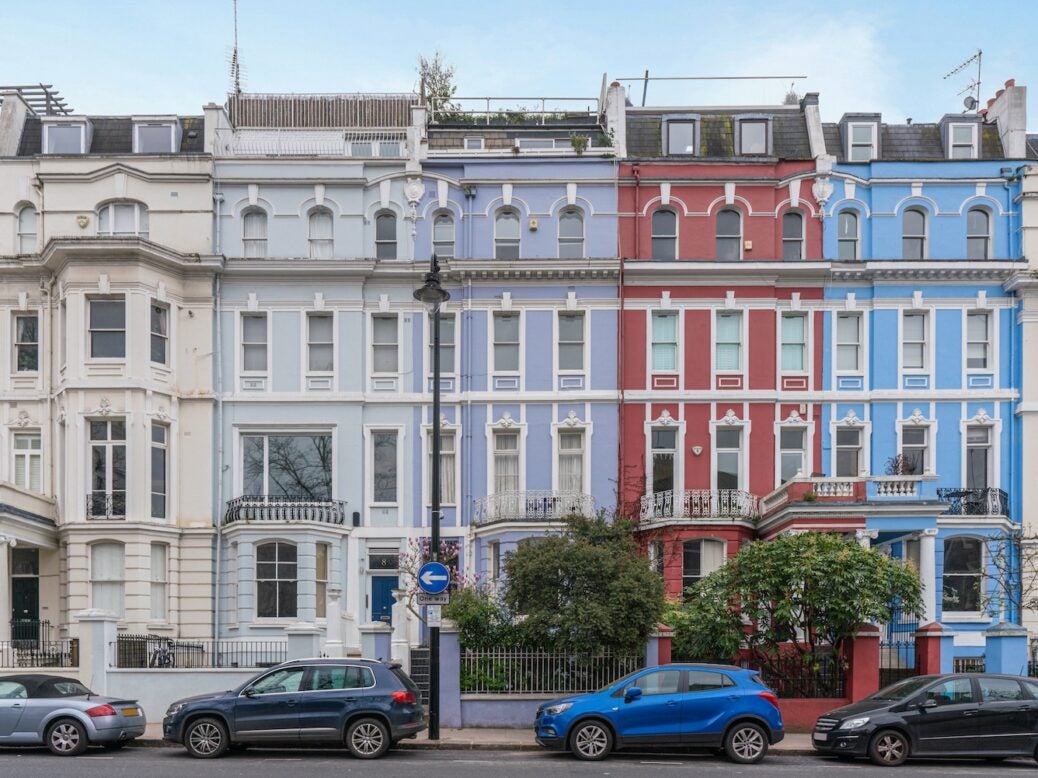 The prime central London property market is set for price increases, writes Katharine Swindells
London's prime and super-prime property market enjoyed a 'short-lived Boris Bounce' following the 2019 general election, says Frances Clacy, associate director of residential research at Savills. But the Conservative victory, which soothed worries about the consequences of a Jeremy Corbyn premiership, came after several years of declining prime property prices in the capital as Brexit and stamp duty were among the factors to slow the market.
In 2020 the pandemic brought about a brief but total suspension of the UK market, as well as a further decline in prices. But, last year, things started looking up. From January to October of 2021, there were 398 sales of London properties of £5 million or more, worth a combined total of £4.1 billion – the highest volume and value of super- prime sales in the city since 2014.
'For most of last year there was a question mark over places like New York and London, the big global city markets,' says Liam Bailey, global head of research at Knight Frank. 'But the desire for people to come together hasn't disappeared, and seemingly never will, so I think people were probably too negative on cities for too long, and they've been proved wrong, and people have come back.'
Several top agents also report increasing demand in the prime and super-prime lettings market, where competition is being amplified by a significant shortage of supply. According to analysis by Knight Frank and LonRes, the number of lettings listed for £5,000 a week or more in Q3 of 2021 was less than a third (31 per cent) of the level it had been at the same time in 2020. In fact, the number of super-prime properties available for let is the lowest it's been since 2016.
'On the lettings side, the market has been absolutely crazy and ridiculous,' says Sabaya Verger, a partner at Tedworth Property who focuses on Chelsea, Knightsbridge and Belgravia. 'Everything has been flying off the shelves. And people will pay a premium for properties that are finished to a very high standard of quality – especially in the very high-end market.'
So far, the recovery in sale prices has been modest – returning the market to around its 'Boris Bounce' level. But growing demand for luxury homes in the capital suggests that 2022 may be the best year for London's prime market in over half a decade.
Knight Frank forecasts growth of seven per cent in average prices of prime London property in 2022. This would see it outstrip cities such as New York and Paris.
'Part of central London does tend to do well in inflationary periods, which is what we look like we're in at the moment,' says John Waters, a director at Robert Bailey Property who has 18 years of experience in the prime central London property market. 'I just wonder whether that'll be tempered with the other risk factors globally. There's still a little way to go before the world opens up and it's business as usual.'
Roarie Scarisbrick, a partner at Property Vision, believes that the UK capital remains attractive to international UHNWs, notwithstanding certain risk factors. 'Everybody's got their eyes on us – London still seems to be very appealing for a lot of people as a safe, great place to live, to have as a base, or to store their money. But they won't like it if they're heavily taxed.'
'London is a bubble and will stay a bubble forever,' says Verger. 'Every single millionaire or billionaire you come across has a property in London.'
Globally, Knight Frank expects Miami to be the city with the strongest performing property market. It is forecast to build on a bumper 2021 with 10 per cent growth in 2022.
The record-breaking glut of M&A activity seen in 2021 is expected to drive price growth across the world as entrepreneurs and executives bank windfalls from major deals. Analysis by Refinitiv found that by 23 November 2021, the global value of mergers and acquisitions in 2021 was already the highest on record for a single calendar year, up 39 per cent on the whole of 2019.
This is already having a knock-on effect, says Jo Eccles, founder of buying agency Eccord. 'The boom in M&A activity has created significant demand for properties in the £10 million to £20 million range, as entrepreneurs who have experienced liquidity events look to invest their gains.
'We've also seen a lot of interest in trophy assets – best-in-class properties worth £40 million or more – which are perceived by UHNWs as a safe place to park considerable sums, and which serve as a hedge against high inflation.'
Giles Hannah, residential executive development director at the Red Sea Development Company, agrees. 'Supply issues remain for trophy assets. This will drive demand and prices upwards in 2022,' says Hannah, who plied his trade in the upper reaches of the London market for several years before taking up an international role in Saudi Arabia. 'The majority of UHNWIs internationally and domestically have essentially become wealthier during the pandemic. There is now the emergence of a next generation of young billionaire linked to technology and online trading also looking to purchase or rent in prime central London.'
Hannah notes that – both for sale and rent – demand is particularly acute for 'penthouses, contemporary houses with lifts and private gardens, and those situated in garden squares with mews houses at the rear for their staff to service the main residence securely.'
Knight Frank's longer-range forecasts posit 18 per cent growth in prime London property, and 24 per cent growth in prime central London over the next five years.
'We're forecasting that prime central London will be the top performing region in the UK,' says Clacy of Savills. 'When we saw that mini bounce at the beginning of 2020, that showed that central London was ready for its recovery, and that's just been put on hold by the pandemic. So it's definitely overdue its time in the limelight.'
Not everyone, however, is convinced. Independent buying agent Nathalie Hirst is resigned to continued uncertainty related to the pandemic. 'Who knows?' she asks. 'It's impossible to predict. I think anyone who tries to is a fool.'
Image: Shutterstock