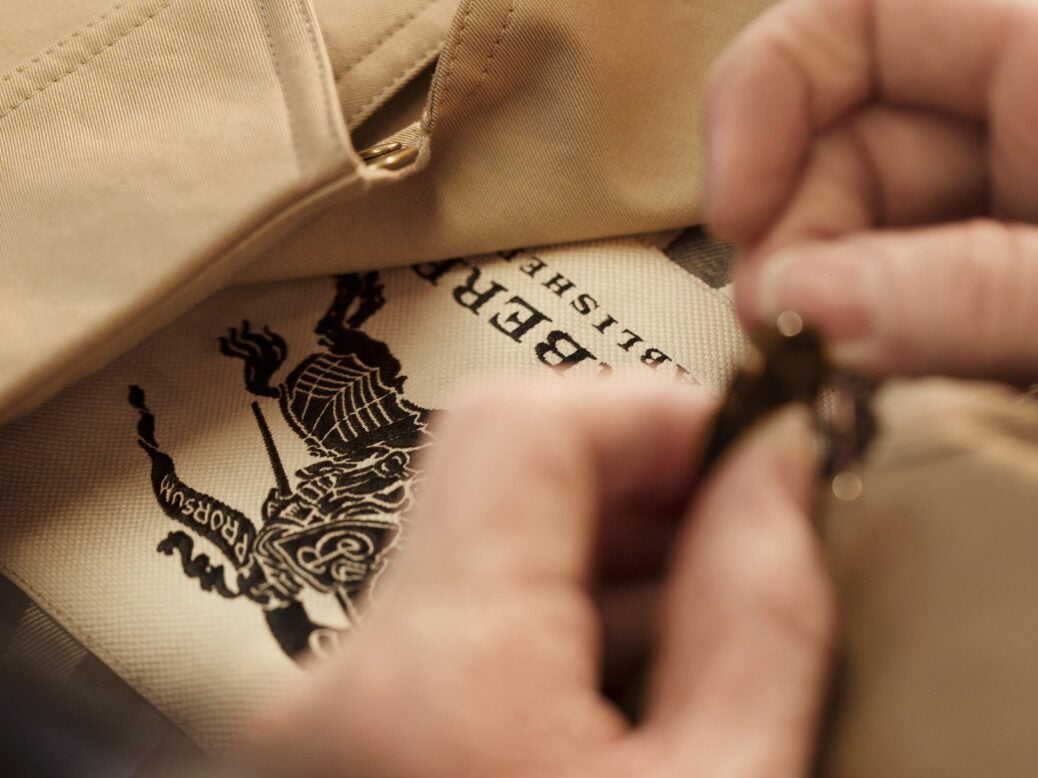 Is the famine over for iconic British brands Mulberry and Burberry, asks Lucia Van der Post
It's no secret that two of Britain's best-loved brands have been having a tempestuous time of late. Mulberry and Burberry have suffered in recent times from a bout of hubris – a salutary reminder that building a luxury brand is no easy matter.
Both have nevertheless managed to hang on to the affections of the Great British public and show signs of recovery. If nothing else, their stories illuminate some of the challenges facing the luxury goods industry.
Mulberry has always been a quintessentially British brand. Roger Saul started it in 1971 with some leather belts and chokers but it came to the attention of a more fashionable world when he came up with a collection of bags inspired by 'le style anglais' and its emphasis on hunting, shooting and fishing. For a time there was no cooler bag in the world than the Mulberry one based on an old-fashioned poacher's bag.
After Singapore-based Christina Ong and her husband Ong Beng Seng bought the company, more cult bags came, from Nicholas Knightly's iconic Bayswater to the Alexa and many more. Emma Hill, its star designer, captured the slightly eccentric English essence of the brand, and prices – somewhere between £500 and £700 seemed perfectly pitched. 'Affordable luxury' was its niche.
Then its owners began to have higher aspirations for the brand. They were irked that it wasn't doing better internationally, and they also fancied turning it into a more upmarket brand along the lines of Hermès.
Hill left and Bruno Guillon, who had worked for Hermès, came in. He upped the quality and the prices – out of reach of the typical Mulberry customer. Sales fell, and over his two years in charge the company's share price dropped by 67 per cent. Most observers feel, though, that he was merely putting in place strategy that he had been asked to implement.
The good news for fans of Mulberry is that it seems to be back on track. A new designer, Johnny Coca (ex-Céline), is on board and prices have been reduced (an average bag now sells for £500-£995).
'It feels like a British brand again,' says Pierre Mallevays, managing partner of boutique investment banking firm Savigny Partners. 'Mulberry is now doing exactly what is needed… re-establishing the range at the more affordable price points the British customer loved Mulberry for.'
Burberry, a much larger company, has endured different problems, including falling sales in America, Hong Kong and Macau. 'Too much hope was placed in an all-singing, all-dancing, omnipotent Christopher Bailey and the advance Burberry had made in digital,' says Mallevays.
He also feels that while Burberry was breaking new ground with its digital offering, 'more mundane things such as strong management and great customer service in the stores had perhaps not got the attention they deserve'. The appointment as Burberry CEO of Marco Gobbetti, who comes with a sterling reputation, 'bodes very well for Burberry'.
Finding the growth has to come from having fabulous products at the right price. Bailey has done it before; now he can focus again on creativity.
These two well-loved British brands look to be on the way to recovery after tough times, showing that if you face up to where you went wrong, you can look forward to a bright future.