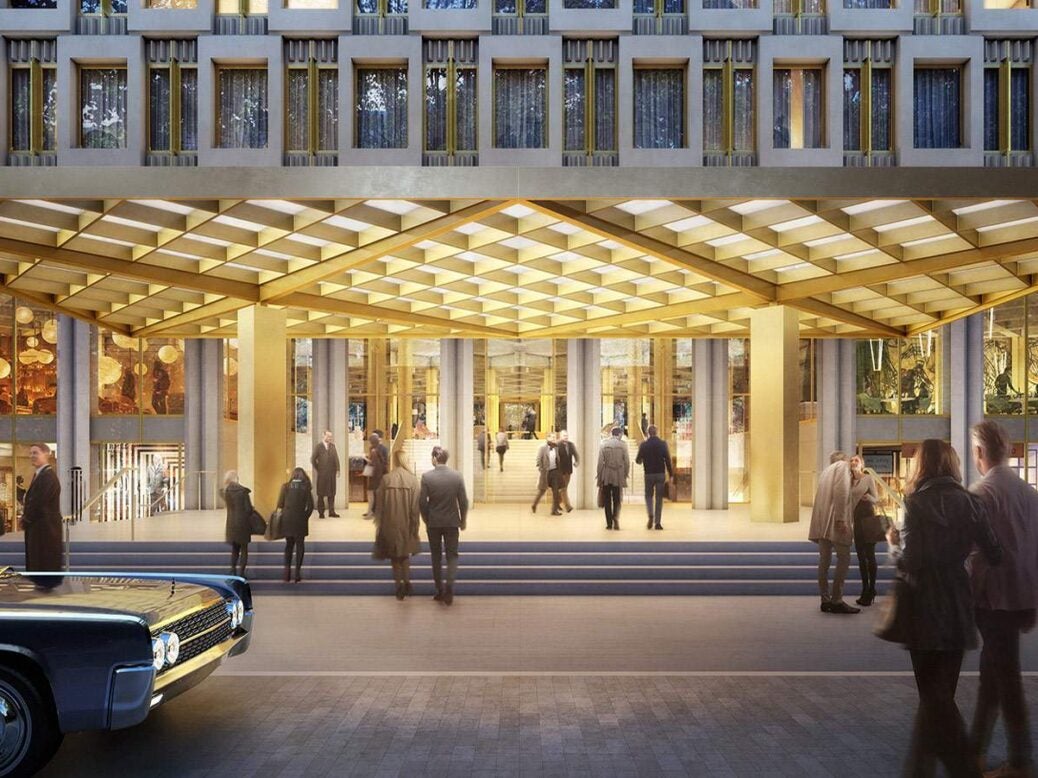 New figures show Mayfair has opened a sizeable value margin with its prime central rival, writes Matthew Hardeman
New data out of Mayfair suggests the area has beaten prime central rival Knightsbridge as the capital's most desirable neighbourhood.
For the first time in a decade, Mayfair apartment prices have opened up 'a wide value margin' above Knightsbridge, according to prime property agency Wetherells. The Mayfair firm commissioned market intelligence firm Dataloft to assess values of luxury apartment sales and lettings across prime London from 2000 to 2017.
Wetherells – run by Spear's Property Adviser of the Year in 2017, Peter Wetherell – told City AM that Knightsbridge has faced pressure due to a lack of new homes, dated stock and limited supply. It commissioned market intelligence firm Dataloft to analyse luxury apartment sales and lettings across prime central London from 2000 to 2017.
Today, Mayfair boasts over 4,360 residences, compared with Knightsbridge's 2,500. Wetherells said that the latest figures could signal an advantage for Mayfair in the number of opportunities for redevelopment and value growth.
In 2017, Mayfair apartment prices averaged £2,378 per square foot – six per cent more than Knightsbridge, which averaged £2,242 per square foot. Almost three quarters of Mayfair sales in 2017 achieved at least £2,000 per square foot, according to Dataloft's analysis.
The numbers mark a stark increase on 2016, when flats in Mayfair edged slightly ahead of Knightsbridge, averaging £2,314 per square foot and £2,299 per square foot respectively. Previously, Knightsbridge came out top, with a streak of consistently higher values from 2011 to 2015.
The lettings market has enjoyed similar fortune, with Mayfair's priciest rentals reaching £2,026 per week on average – 17 per cent higher than those in Knightsbridge, Wetherell added.
'Mayfair was historically London's richest address,' Wetherell continues. 'After 1945 many Mayfair homes were turned into offices, and planning priority was given to commercial premises. This, combined with the development of One Hyde Park and other luxury Knightsbridge apartments led to the last decade of Knightsbridge being the capital's top address.'
Five years ago, enhanced planning permissions and conversions from office to residential schemes began to transform Mayfair, leading to Wetherell's prediction that the area would claim the crown of London's most desirable address. He said that the forecast has proved 'with the test of time, to be accurate'.
Wetherells is also expecting a windfall from the Elizabeth Line, which finally launches this December. Impact assessments predict a boom in property prices after it opens to the public, thanks in part to the revamp of Bond Street underground station.
This news complements a cluster of recent boosts for Mayfair, which is now enjoying the fruits of a rebirth over the past decade: the area had lost its shine as it became a place for business in years previous, when it lacked the trend-setting luxury residential offerings it features today. Other infrastructure improvements, higher rents on Mount Street, upgraded retail and commercial premises, quality developers, a boom in luxury flats (and proximity to an also-improving Soho) have all helped to make Mayfair the capital's most sought-after neighbourhood.
It will be interesting to see how long the centrality of Mayfair beats out the garden squares of Knightsbridge – and if the leafier location can stage a comeback of its own in the years ahead.
Matthew Hardeman is Senior Researcher at Spear's