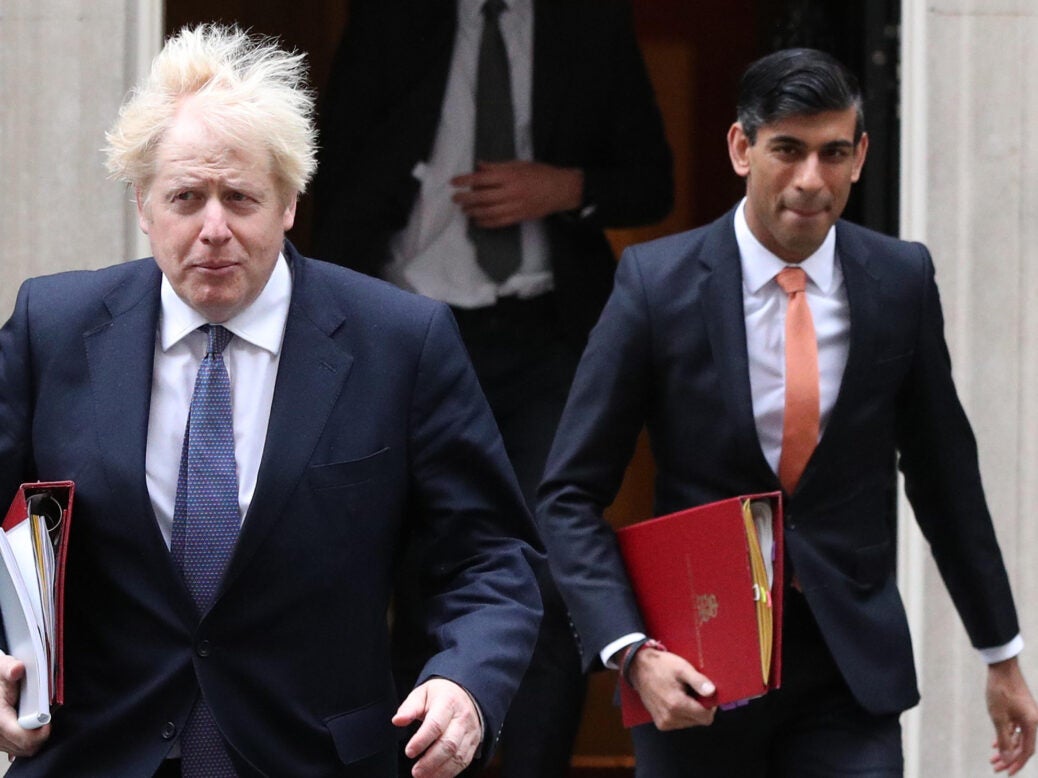 An economic resurgence is on the horizon, but so is political change that some may find taxing, writes Matthew Goodwin
If 2020 will be remembered as our annus horribilis, then 2021 looks set to go down as a year of growth and opportunity, even if high earners and the wealthy will have to navigate the landscape carefully.
Look around and there are more than a few reasons to feel optimistic, from the arrival of the vaccines to a buoyant market and decent forecasts.
According to the OECD, while last year saw the sharpest contraction in the global economy since the Second World War, this year will bring a rebound global growth rate of around 4 per cent, with China and India pushing ahead on 8-9 per cent.
This will be followed, it is hoped, with growth just shy of 4 per cent in 2022. There now seems to be a consensus among my economist friends: things can only get better.
In the UK, the Office for Budget Responsibility estimates that our economy will return to pre-lockdown levels in 2022, underlining how Covid-19 will go down in history as a short-term health crisis, even if the debt will stay with us.
While we entered 2021 with global government debt close to a record 100 per cent of global GDP, with low interest rates governments will use pro-growth policies to stimulate our economies and longer-term growth.
There is a large amount of pent-up demand in our economies, with some pointing to high rates of savings as a proportion of income fuelling a 'Roaring Twenties'. So, rather than relying on austerity again, this time around we look set for a different response.
From the US to the UK, governments are promoting a green agenda, with Joe Biden, Boris Johnson and leaders in Europe all sparking revolutions in infrastructure and green spending. One element of this is a big push on infrastructure.
Biden has put aside $2 trillion to improve the US's under-performing infrastructure, while Johnson's promise to 'level up' the UK will return to the centre of his strategy.
In a world of three-word slogans – 'Take back control', 'Brexit means Brexit', 'Get Brexit done' – the most prominent slogan of 2021 will be 'Build back better'.
The UK government's ten-point plan for a green industrial revolution and new infrastructure strategy – including the commitment to open a new bank in northern England and send more than 30,000 civil servants north – all speak to how it is trying to govern through a 'one-nation' rather than a London-centric lens.
So far the government has put aside £27 billion for investment in English roads, £23 billion for High Speed 2 and a new £4 billion levelling-up fund. There will be other priorities too – o shore wind, hydrogen, nuclear, electric vehicles, public transport, 'Jet Zero', greener maritime, homes and carbon capture, and making the City of London the global centre of green finance.
And of course, defining what we mean by a post-Brexit 'Global Britain'. What is the underlying philosophy? Who are our trading partners? Where is Britain going? This year should begin to provide some answers to those questions.
We are also likely to see a different, perhaps non-traditional approach to taxation. Johnson and the Conservatives, in a not entirely dissimilar way to Biden, will likely look to put a larger tax burden on high earners and the wealthy.
In the US, Biden is focusing on people who earn more than $400,000 per year, while also raising corporation taxes and 'Made in America' tax incentives for 'offshore' firms to pivot back to 'onshore' activities.
In the UK, a review commissioned by chancellor Rishi Sunak suggests increasing capital gains tax rates to bring them in line with income tax rates, which could double the cost of selling shares.
It also questions the effectiveness of entrepreneurs' relief and may lead to a revision of pension benefits for high earners.
More generally, the review hints at an approach to tax that will try to reflect the 'one-nation' brand of conservatism that wants to do a little more for the 'have-nots' and a little less for the 'haves'.
This comes with obvious risks for the traditionally pro-middle-class and pro-wealth Conservative Party. For the first time in recorded history, the centre-right is more popular among people on low incomes than it is among those on high incomes.
The key point is not to expect the same old conservatism – things are on the move and the regions, people and groups who benefited in the past might not find themselves a priority. High earners have been fleeing the Conservatives since Brexit, and may continue to steer clear if the party targets them through tax changes.
While rumours of a wealth tax will probably remain just rumours, the new climate will bring significant challenges. The wider investment landscape will become increasingly favourable during the 2020s, but the political environment is changing.
So while 2021 will begin to push us into a positive growth rebound and might lead us to loosen our seat belts a little, we might want to take them off completely just yet…
Matthew Goodwin is professor of politics and associate fellow at Chatham House
Read more
Matthew Goodwin: Keir Starmer is yet to show he has a 'knockout punch'
Business is having a 'big reset' — here's what you need to know
How Singapore's vision of the near-future is bringing Davos to the Lion City