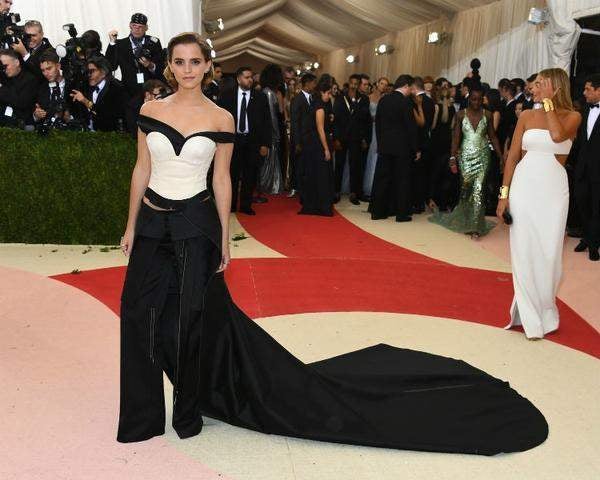 The new 'Fashioned from nature' exhibition at the V&A makes the case for sustainable luxury, writes Olenka Hamilton
'It's all about the captions and the detail, not the clothes,' a member of the Victoria & Albert's staff tells me before I go into Fashioned from Nature, the V&A's latest exhibition. Hailed as an in-depth exploration of the relationship between fashion and nature since 1600, it's fair to say that she wasn't exactly selling it.
But then you quickly see what she means. The captions draw you in to a display of peculiar density. Presented chronologically, garments sit alongside raw wool, silk worm cocoons, flax, and a stuffed ermine — all displayed with descriptions of how the fabrics were made and what they were used for along with accompanying videos. Further displays explore the use of products from endangered creatures, such as ivory, turtle shell, mother of pearl and whalebone. This last was used to shape women's garments and in corsetry and made from the upper jaw of baleen whales, creatures who were subjected to a painful and protracted death. A dress stiffened by whalebone is possibly beautiful but stands as a symbol of an animal's torture at the hands of man.
What is clear from the start is that this is an exhibition with a loud political message about mankind's historic abuse of the natural world in the name of fashion. Curator Edwina Ehrman's original concept to tell the story of nature's impact on fashion – the use of flora and fauna as motifs, for example – changed quite early on in her research, she says. 'I thought, "I can't do that – it's no longer appropriate". It had to be about the impact of the fashion industry on the environment.'
From 1600 to 1900, the exhibition focuses on fashion in Britain and includes dresses made from cotton woven in Lancashire and muslins which were woven in Scotland but also imported from India by the East India Company. 'A dress of world proportions' shows the global nature of fashion even then: it was made in Britain in 1760 from raw silk from Italy, Spain and the Middle East, flax from Northern Europe, and precious metals from South America and ermine fur imported from North America or Russia.
Other captions include: 'Appealing, polluting silk' with a description of the environmental damage caused by old dyeing techniques. Any joy you might have taken from looking at the beautiful fans, elaborate gowns and fine cotton nighties, is swept away by the sounds of water wheels and looms and machetes woven into the exhibition as we move from the handmade to the age of industry and mass production.
Then we have 'Murderous millinery' which shows us hats made from birds of paradise and green-tailed hummingbirds and stresses devastating consequences the plumage trade had on the world's bird population. There is nothing glamorous about a lavish stole made from 32 Russian wolves, tails included, which hangs sadly behind a pane of glass, adorning nothing. Similarly, a 1860s muslin dress decorated with more than 5,000 iridescent green wings pulled from live jewel beetles would be extraordinary in another context but feels flat here.
So far, it feels like balanced and honest look at history of fashion and nature. The latter part of the exhibition though, which explores the 20th century to the present day, is where it all starts to go wrong. Rather than being a thoughtful exploration of the damage caused by modern technology and mass production in fashion, it turns into a nauseating display of the hypocrisy of the fashion industry without meaning to.
It starts with a string of examples of when designers have highlighted their environmental concerns through their collections. Alexander McQueen's S/S 2010 show 'Plato's Atlantis', for example, referenced the melting of the ice caps, while Giles Deacon's 2016 'Fabergé' silk georgette printed imperial gown, elevated bird's eggs to the level of the revered gold and jewelled ones. Who cares? Then laughably, H&M, the king of disposable fashion, is hailed for having launched a 'Conscious collection' claiming to be an attempt at reducing its environmental impact.
The tip of the melting iceberg, however, is Emma Watson, who is pictured in a 'sustainable' and 'ethical' Calvin Klein gown worth tens of thousands of pounds and made from recycled plastic bottles. She writes in the introduction to the exhibition: 'Regardless of social or economic status, we can all dress and shop more mindfully and sustainably. It is so important and timely that we now re-conceptualise what it means to wear and consume, and what is fashionable.' Easy for her to say.
Celebrity cant aside, Fashioned from Nature remains a thought-provoking exhibition, and achieves its ambition of offering an illuminating history of clothes production over four centuries and honourably draws attention to the dishonourable  treatment of the animal kingdom in the process, particularly in the era of mass production. And it does propose ways of achieving a more sustainable clothing production. It certainly has those of us who prefer the odd charity shop bargain to a high street binge feeling pretty smug. The message would have been stronger, however, had grandstanding celebrities not been used to convey it.
Olenka Hamilton is a staff writer at Spear's