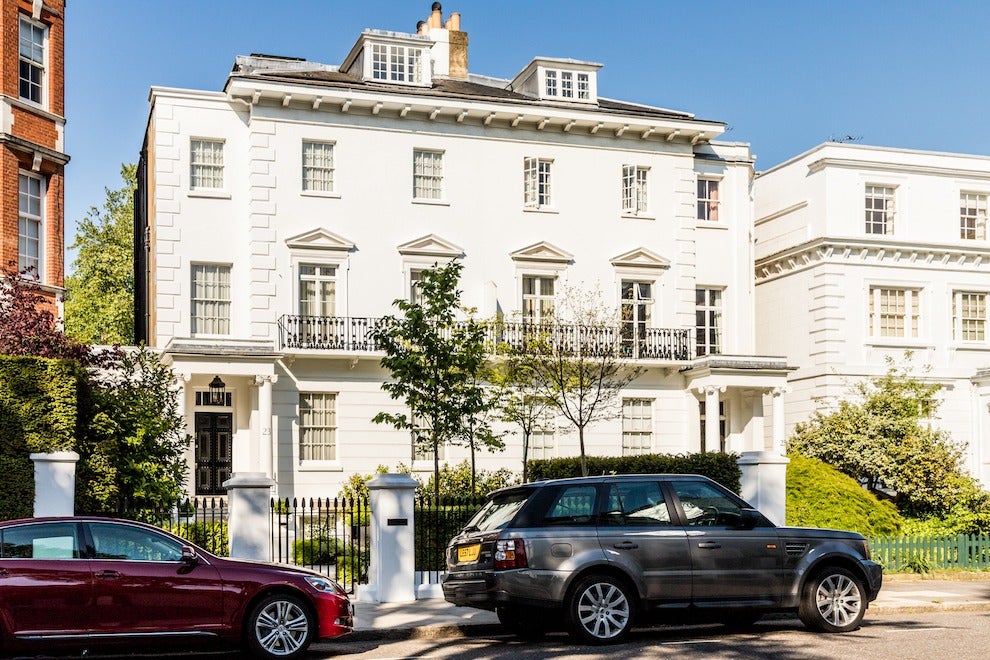 London's prime property market has seen its busiest first quarter since the pandemic this year, with almost 130 residential properties sold for over £5 million between January and March 2022, writes Katharine Swindells
Domestic buyer activity remains robust as international buyers begin to return to London in droves. And while the race for space seen over the past two years hasn't dissipated, strong activity is returning to the traditional London strongholds such as Kensington and Belgravia, a clear sign of recovery in London's prime property market post-pandemic.
Research from Savills revealed that the first quarter of 2022 saw 128 sales of residential properties for over £5 million, for a grand total of £1.14 billion. The number of sales is the highest on record, with Savills' logs stretching back to 2006, overtaking the last record of 122 sales in the first quarter of 2013.
The number of sales is 25 per cent higher than in 2021 and 2020, driven by growth in the £5 million to £10 million segment, which made up three-quarters of the sales volume. While the total value of sales is just three per cent higher than in 2021, the combined value of sales in the £5 million to £10 million segment is 34 per cent higher.
'Last year we saw London's super-prime residential market record its strongest year since 2013 and the activity seen so far this year is evidence that appetite remains strong,' said Frances Clacy, research analyst at Savills.
Clacy says the particular growth in volume at the lower end of the market shows that, although international buyers are returning to London, the market is still dominated by domestic buyers
This means that although the volume of £5 million plus sales is high, the average price per sale is in fact at a decade low. The average price paid for a £5 million plus property in the first quarter of 2022 was £8.9 million, 17 per cent lower than in 2021, and 30 per cent lower than the peak of £12.7 million in 2017.
Even in the super-prime £10 million+ segment, the average sale has fallen to £15.9 million, down by 22 per cent compared to 2021, and 41 per cent compared to 2017, when the average property in the £10 million+ segment went for £26.8 million.
But across London's prime property market, prices growth is strong, with Savills' sales index up by just over one per cent over the last quarter, the strongest quarterly growth the city has seen since 2014.
'Both flats and houses in prime central London have now recovered from pandemic falls – and the market looks ripe for further growth in the remaining eight months of the year,' Clacy said.
And the most recent quarter has seen a shift towards old patterns in the locations of purchases: two-fifths of all £5 million+ sales were across just four locations. Twenty-one per cent of all £5 million+ sales were in Kensington and Chelsea, as buyers were attracted back to the traditional central London neighbourhoods that have dominated the market in the past.
'The market during the pandemic was dominated by the race for space, and as a result, we saw leafier locations with typically larger homes – such as Wandsworth, Wimbledon, Richmond and East Sheen – outperform the rest of London,' said Jonathan Hewlett, Savills head of London residential.
'However, prime buyers who headed out to the country during the pandemic are now being drawn back in as the City finally returns to normal, and we are now seeing domestic buyers return to traditional prime hotspots. Old-established postcodes such as Kensington, Belgravia and Chelsea are now reasserting themselves, which is a trend we only expect to strengthen throughout the year.'
Spear's Magazine presents Spear's 500 Live on 7 September. Find more information on NSMG.live.
Image: Shutterstock