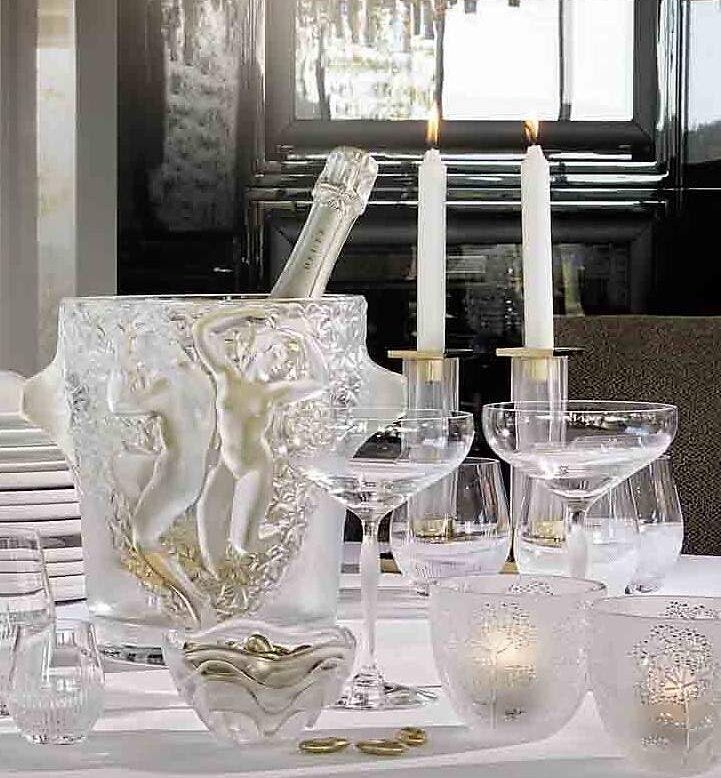 After the success of the 2015 debut, London Craft Week returns with its 2016 programme next week. This year's line-up, taking place between the 3 and the 7 of May, will be a much grander affair than last year's project, with nearly double the number of events scheduled to take place.
London Craft Week aims to celebrate makers, masters, studios, galleries, shops and luxury brands from around the world. Hidden workshops, showcases and demonstrations will be held across London to allow people to experience the work of talented creators. Visitors will also get the chance to meet some of the world's most respected makers and artists and even try their hand at a few crafts.
'London has long had a Fashion Week and a Design Festival. Now there is London Craft Week, a celebration of the magical combination of imagination, individuality, passion and skill found in the best-made of things,' said Guy Salter, Chairman of London Craft Week.
Attendees will get the chance to watch perfumiers developing world-class fragrances scent by scent, diamonds being cut and polished, porcelain being hand painted, silver being shaped, glass being mouth blown and Chinese calligraphy being performed live. And all against a diverse and dynamic London backdrop, with the 129 events being hosted from Mayfair all the way to SE27.
Some of week's highlights include experiences aimed at shining a spotlight on luxury brands such as Chanel, Lalique, Carl Hansen & Son, Rolls Royce Motor Cars, Loewe, Graham & Brown and Holland & Holland.
Fine watchmaking skills will be on display at the Vacheron-Constantin boutique and Grosvenor will launch the Grosvenor Series, showcasing London's finest craftsmanship with a series of events across Mayfair & Belgravia, including a 'Window with a view on Pimlico Road'.
Mulberry will host a celebration of the arrival of the new Johnny Coca design for The Clifton, which is made in England at their Somerset factories. Asprey's homeware designer, Hakan Rosenius, will host an event to showcase Asprey's long heritage and current collection of barware including cocktail shakers inspiring a new London Craft Week champagne cocktail, served to audiences at the event. And, among other events, Linley will celebrate its 30th anniversary with an installation by Michael Eden.
Not to be left out, Spear's Magazine will be partnering with Lalique on an event, to be held at Lalique's headquarters on Conduit Street on Friday 6 May 2016 from 18:30 to 19:30. Experts will examine historic pieces of crystal and glassware and there will be a talk designed to give insight into the making of a Lalique piece.
As part of the week's events, landmark London institutions will also be offering behind-the-scenes tours to look at 'The Making Behind Buildings', including The Royal Opera House and The Tower of London, while artist demonstrations and installations will be presented at The British Museum, Victoria and Albert Museum, Design Museum, Geffrye Museum, The William Morris Gallery, Sir John Soane's Museum and Science Museum.
London Craft Week will, of course, be celebrating HM The Queen's 90th birthday. There will be visits to the Patey Hat Factory, the hatters who make the Brigade of Guards' bearskins, and the saddlers of the King's Troop of the Royal Horse Artillery at Woolwich Barracks. As the new season begins, there is also a chance to get the inside track on the making of costumes used in Game of Thrones and King Arthur in a tour of Angels Costumes, recent winners of a BAFTA award for Outstanding British Contribution to Cinema.
@londoncraftweek #LCW2016