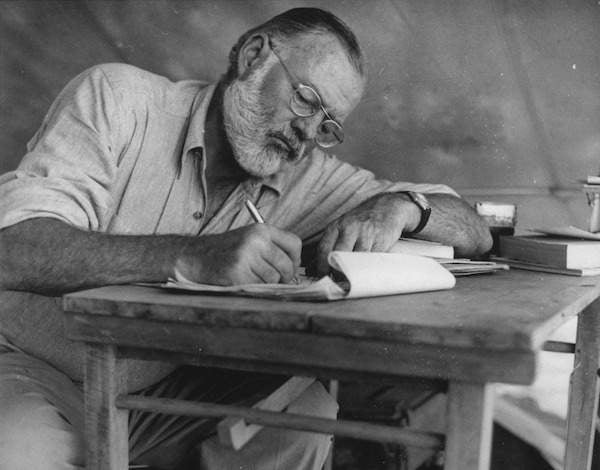 Readers weigh in on the dangers of transparency, the state of the luxury industry, and what modern monetary theory would mean in practice
SIR – I was pleased to read Alec Marsh's interview with Filippo Noseda on the subject of Fatca, the Common Reporting Standard and the erosion of the right to privacy (Spear's issue 77).
Filippo is brave to put his head above the parapet on this issue, given that the prevailing view among politicians and media commentators (and probably the public) is that you can never have enough transparency. I remember David Cameron extolling the virtues of the UK's newly introduced public beneficial ownership registers in 2016, saying that we should 'let the sunshine in' – as if the wholesale disclosure of the private information of millions of individuals could be likened to a sunny, happy day.
The reality is that public registers, along with various automatic disclosure regimes, pose a real risk to our rights to privacy and the security of our data. Cifas (which runs the National Fraud Database) estimated that 20 per cent of all cases of identity theft between 2012 and 2015 were perpetrated against company directors.
This disproportionate outcome was the result, they say, of the fact that directors' private details were published on the Companies House website. This information, such as name, month and year of birth, address and so on, is harvested by fraudsters.
A separate study by Portsmouth University found that there were 3.25 million victims of cyber-crime in the UK alone. The rapid extension of transparency initiatives since 2016 has increased the availability of private information, either through legal means such as public registers or illegal means such as hacking.
Present-day lawmakers seem to forget that privacy is enshrined as a human right as well as in data protection law, for good reason – without any privacy we have no dignity, no respect for our private or family life.
Furthermore, if personal data is published online or passed freely around the globe, we also face the very real risk of identity theft and fraud. Well done to Spear's for highlighting this issue.
James Quarmby
Stephenson Harwood
Luxury goodness
SIR – The Spear's Luxury Index (issue 77) captures the breadth and brio of the eclectic talent in the luxury sector in a year which has brought unimaginable challenges. To celebrate the exceptional in a time of trial feels more important than ever, and those celebrated by Spear's have responded with courage and fortitude, and more than that have discovered that constraint is the author of incredible creativity and entrepreneurship.
As CEO of Walpole, I was particularly delighted to see so many British luxury leaders and creatives lionised, from game-changers to rule-breakers, from legendary custodians of family businesses to founders, from mavericks to torchbearers.
Sometimes it takes a crisis to show you what you're made of, and the Spear's luxury list shines a brilliant spotlight on exactly why luxury is the jewel in the crown of British business. It's always about the people.
Helen Brocklebank
Walpole
Nimble business
SIR – The Spear's piece about the future of the luxury industry (issue 77) resounded in many ways, particularly the parts about Dries Van Noten's rallying cry to reduce the amount of clothes we produce, Gucci creative director Alessandro Michele's plans for 'seasonless' fashion and the comment by the founding director of Redrice Ventures that 'small is surely beautiful, just because of sheer agility'.
I agree that the pandemic has 'levelled the playing field for smaller brands who can reach consumers much more cheaply with no expectations of extravagant events and shows'.
I hope it will encourage more British brands to manufacture at home again, train young people in our many clothes-making skills, and possibly convert some of the many thousands of physical retail sales jobs lost into more rewarding creative roles in the luxury industry.
I believe physical retail will remain a huge part of the luxury market.
Emma Willis
Boutique bespoke shirtmaker
MMT's empty gestures
SIR – I support government's increasing focus on improving the lives of citizens and ensuring high levels of productive engagement in economies. And I agree that deficit spending can and should be a meaningful part of this. I do not believe, however, that deficits are meaningless.
Modern monetary theory's proponents believe government spending can be limitless (issue 77), but they forget we live on a planet with other governments and currencies.
Like it or not, investors and citizens will store wealth and make investments that generate the best returns. A country that views monetary supply as limitless will not be that place, as it will infl ate away its wealth.
As investor preferences move to hard assets (such as gold) or digital assets limited in supply (Bitcoin), we will see that money is more than a fiscal lever.
We may wish to live in a world where economic constraints do not limit government largesse. Unfortunately, we do not live in that world.
Daniel Wolfe
Simoleon Long-Term Value Fund
To submit a letter for publication in Spear's, email arun.kakar@spearswms.com. All correspondence will be considered for publication unless otherwise stated.
Main image: Photograph of Ernest Hemingway sitting at a table writing while at his campsite in Kenya. U.S. National Archives and Records Administration
–