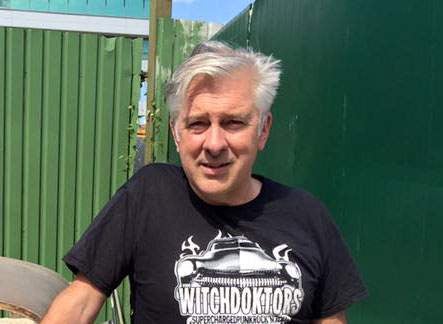 Lance McCormack, who started off as a Rolls-Royce apprentice, has been in the car restoration business for more than 40 years. He's a craftsman, and when he's not beating 'metal into all sorts of shapes' you'll find him teaching product design – 'very detailed metal work' – to students at the Royal College of Art.
Speaking to Spear's from his new workshop in Brentford, where he works with his son Algernon, McCormack is preparing an Aston Martin DB4 GT for the Salon Privé Concours d'Elégance. It's just one of many projects he has on the go for Aston Martin heritage dealers who outsource specialist metal work out to McCormack. 'I've got DB4s, DB5s and DB6s in. These are investment cars. They are gold bars with a known value and they are very marketable,' he explains.
McCormack's fantasy car is an early Bentley T1 two-door fixed-head coupe by Mulliner Park Ward, of which only 99 were made. 'It's the understated elegance and high-quality build, it would whisper past you,' he says. 'But you can park it outside the Dorchester next to the most blingtastic Bentley and it would outclass it.'
In the meantime, he's looking forward to taking his other dream car, a 1973 Citroën SM Maserati which he owns, to some shows once it's road-ready next year.