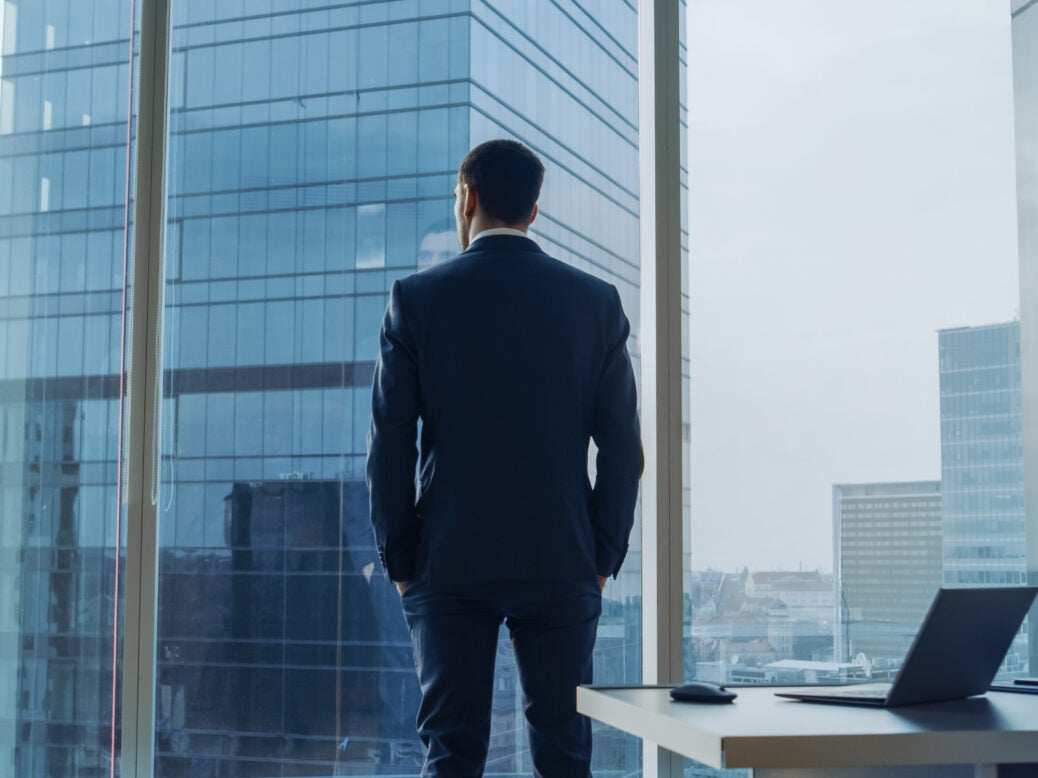 Jersey Finance's Robert Moore tells Spear's how Covid is changing wealthy families' strategies, opening up a world of opportunities and challenges for 2022 and beyond.
As we continue through the era of the Covid pandemic, it is becoming clear that family offices are indeed rethinking their current strategies. In a recent Jersey Finance survey of 50 family offices across Europe, the US and Asia, produced in collaboration with Family Capital, it highlighted that the pandemic had 'had a considerable impact on family structuring'.
The majority of survey respondents (60 per cent) stated that the pandemic had an impact on their investment strategies, while also highlighting that the next generation of HNWs will have an even greater role to play in future decision-making across families. Jersey Finance's UK director, Robert Moore, sees this as a sign that family offices will be increasingly 'focused on making a positive impact  across the board'. The full report will be published next month.
'While a greater emphasis on impact and purpose-led investment was apparent before the pandemic, the events of the last two years have accelerated this trend; unsurprisingly more than half (55 per cent) of those surveyed had increased allocations to biotech, no doubt responding to the heightened focus on healthcare and vaccine development by Covid-19,' Moore says.
This increased focus is shaping the family office space, Moore says, by placing effective governance higher on the family agenda than usual. In Virtuous Circles, a separate report commissioned by Jersey Finance researched advisers in the family office space, it found that 'a clear majority' (61 per cent) of advisers believe that families should have a formal governance programme in place 'by the time they have £50 million in assets'. This involves family offices not only organising their current operations, but also setting their succession plans in stone, as well as having plans to 'formalising family values', cultivating a culture of transparency when it comes to everything from what to invest in and what charitable causes to pursue.
However, pursuing these goals can present challenges for many families. 'One barrier highlighted by the report was a lack of understanding among families around how to proceed regarding succession planning,' Moore says. 'We have all witnessed the issues created by lack of transparency and certainty within intergenerational wealth transfers and with that in mind, this is an area where effective advisers can provide significant support to help shape and secure the family office space,' he adds.
If anything, these trends mean that the family office services sector globally is likely to thrive in 2022, with more wealthy families looking for advice to structure and re-organise their affairs. And Moore is confident that many of these adviser-client conversations will take place in the heart of Jersey's established financial centre, as families seek stability, expertise and certainty in a reputable jurisdiction.
Jersey is preparing itself to become even more of a hotspot for family offices worldwide, since around half of new business to its shores now originates from 'beyond the EU time zone, particularly the Middle East', says Moore. 'We expect this book of business to grow further as sophisticated families increasingly seek out reputable jurisdictions and flexibility of structure when considering, among other matters, their asset protection and succession planning needs.'
Respected for being a well-regulated international finance centre (IFC), Jersey has been focused on private wealth for more than 60 years  – an area which Jersey Finance considers to be 'one of the founding pillars' of its financial services industry '£1.14 trillion in trusts and asset holding vehicles is administered by the sector, according to the Centre for Economics and Business Research's  latest analysis on Jersey's contribution to global value chains.
'Jersey has long had a reputation as a forward-thinking jurisdiction,' UK director Robert Moore says. It is this outlook that led the team at Jersey Finance to launch 'Jersey for Good' at the beginning of 2021, a long-term strategy with a two-year initial plan to become 'a jurisdiction of choice for sustainable finance'.
'It sets the island on a path to become the leading IFC for sustainable finance in the markets it operates in by 2030. Being at the forefront of this sector will, undoubtedly, support families in achieving their ESG-focused aspirations,' he concludes.