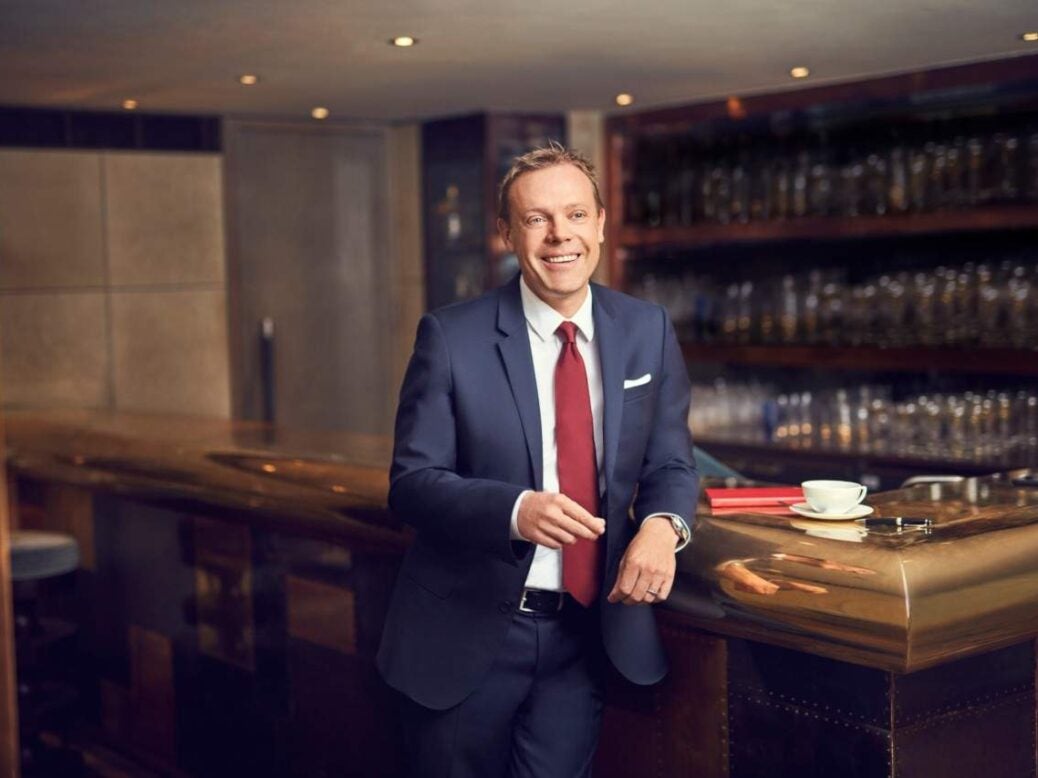 Investec is doing private banking differently. Arun Kakar talks to its head, Ryan Tholet, to find out more
'Our bank is a bit of a misnomer in the City of London,' Investec Private Bank's UK head Ryan Tholet tells Spear's in its plush new offices near St Paul's. The bank is an international banking and wealth management specialist, catering to a HNW client base on a proposition grounded in 'wealth creation'. In practical terms, this entails what Tholet calls a 'pincer movement' between the firm's ability to help its clients to create wealth and subsequently manage that wealth on an ongoing basis.
'We don't have an investment strategy,' he says. 'We are far more interested in giving our money out to clients to go and help them create wealth.'
Tholet is keen to stress that this means more than just simply providing capital. 'It's about helping clients of a certain type create wealth in ways other banks can't,' he adds, noting that many operations within the banking  world don't have the same appetite for risk, and often 'box' their clients into categories as opposed to treating them as individuals. Investec, Tholet claims, occupies a sweet spot in this respect. While established private banks have become more concerned with wealth management, banking has become a 'dirty sidebar' that is confined to more retail-aspects of an organisation. Investec sits between the two, compromising on neither.
'We have bifurcated our competitive private banking offering into a banking piece and a wealth and investment piece, one of which is not completely dependent on the other,' he says. 'We show up as a complete proposition but we don't prescribe having one or the other in order to work with us.'
The firm works with the 'full gambit' of the private client sphere, catering to 'wealth creators' that are typically time-poor. The bank is keen to understand – not merely workwith – its clientele; pooling together the standard set of capital solutions such as investments, financial planning, mortgages, lending and bank accounts but tailored in a way that 'helps them realise what it is they're trying to do'.
Its main clientele cuts across the financial services, the international HNW community in the UK, the corporate world and the real estate advisory landscape. Minimum yearly earnings for clients is estimated to be £300,000 a year, with a net worth of around £3 million.
Tholet emphasises that the bank is looking for a genuine relationship with its clients as opposed to a merely transactional one. It seeks to drive partnerships between clients and a range of like-minded organisations, including charities and entrepreneur networks.
But it's also designed to cut through the 'bureaucratic and red-taped' banking system when it comes to accessing funds. The firm is able to act quickly to deliver on client needs, irrespective of the layers of complexity that might be involved in such transactions. 'We have a competitive advantage that others can't match,' Tholet proclaims. 'We save the client a lot of time.'
Tholet talks Spear's through two of the bank's premier niches. The first is commercial property (income-producing real estate). 'We have one of the premier teams in structured property finance in the city,' he beams. They are outstandingly qualified across the full asset spectrum.'
The second is what he terms 'private capital', a business that the firm created in South Africa. 'It's what you would loosely describe as HNW investment banking,' Tholet explains. The bank will provide the sort of transactions offered by bigger investment banks at a much lower scale. 'We're able to do that without having to look at risk in the ways that others would,' he adds. 'For us, we think that this is about a person and client trying to do something, and we bring everything to bear to make that happen.
'What we will provide in that space are things like leveraged finance, acquisition finance, structured finance and growth finance – we provide anything that an investment bank will do.'
Because of its reduced scale, arduous and lengthy due diligence is trimmed down and transactions are more scalable. The firm unites the business and personal side together, Tholet says.
Interestingly, Brexit is creating opportunities in these sectors. 'You've got to make hay while the sun is shining,' he tells Spear's, noting that while Brexit has fostered a sense of instability it is creating consolidation opportunities. 'We've got a lot our clients who are not only looking at businesses to buy but they're looking at starting new businesses [within] growing gaps in the market.'
'We have been able to help [clients] close quickly,' Tholet says. It's a claim that comes back to everything that Investec is premised on: Speed, service and agility. 'You have to do it all well and you have to do it differently,' he says, 'to not only attract these kinds of clients  but to retain them.'
Arun Kakar writes for Spear's 
Read more: