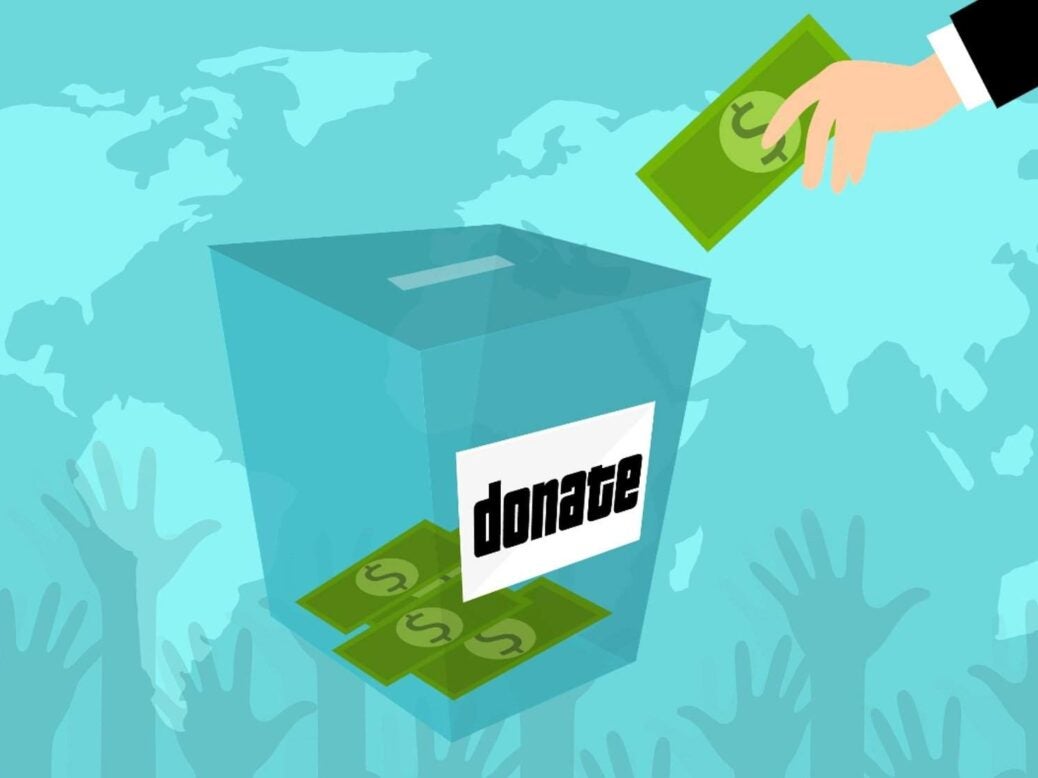 The coronavirus crisis is testing our economies. and philanthropists are in a unique position to help in the short term says Russell Prior
The coronavirus pandemic is testing global, national and local health and economic systems more than ever before in living memory. In times of emergency, philanthropic giving has a strong tradition of mobilising to support non-profits and charities to contribute to recovery at both a national and localised level.
This crisis has thrown into sharp relief the essential role of altruistic giving and its potential to plug the gaps in revenue shortfall for non-profits struggling under the weight of the crisis.
High net worth individuals are in a unique position to alleviate some of the pressure on NGOs and non-profits. Philanthropy has the opportunity to fill the gaps in funding that NGOs may not be able to access. Private funders can deploy capital quickly and flexibly, allowing them to meet targeted needs and adapt spending with the times.
In the short term, HNWs are focusing on a range of areas, from organisations promoting health and hygiene to those supporting vulnerable communities. Those who are hardest hit economically during quarantine are also the least likely to be prepared. Vulnerable families may find it challenging to stock up on two weeks of groceries, while those on zero-hours contracts may not get paid if they are unwell.
Our existing, local community organisations will provide vital support to these families, and HNWIs are being called upon to fund them. They're seeing the opportunity to use their philanthropy to make a difference in local communities.
Smart allocation of resources now will enable beneficiaries to build communities that are more resilient in the future by expanding their capacity and laying the groundwork for new initiatives. Through an integrated plan involving effective policymaking, and setting up sustainable systems and infrastructure, they can strengthen social ties and prepare for the next emergency.
HNWs can amplify impact by working with partner institutions and NGOs, leaning on their networks to coordinate a response. In the UK, the British Red Cross has partnered with the National Emergencies Trust (NET) to raise money for local charities through the Coronavirus Appeal, which raised £11 million in its first week.
The Trust has also partnered with Community Foundations across the UK to coordinate efforts and share intelligence. Funds will be distributed to tackle food shortages and support the vulnerable such as the elderly, those with disabilities and the homeless. It will also provide help for those at risk in isolation, like domestic abuse victims.
The philanthropic community is rising to the challenge.
On a daily basis, I work closely with philanthropists to identify areas in need, either in their communities or further afield, and assist them to make their donations.
More and more, we are seeing individual philanthropists as well as businesses, rise to the challenge. They are shifting focus to help in areas of immediate need, and rethinking their timescales to accelerate plans they had thought about for the next 12 to 24 months to provide help right now. Social responsibility from business has seen a phenomenal uptick in response to the crisis, and the resulting sense of community and social focus will hopefully be an enduring benefit.
This crisis will be the litmus test for the strength of global philanthropists. Individual donors and foundations have long supported opportunities to make a transformative impact, addressing the world's most pressing issues.
The coronavirus pandemic will be another challenge for the philanthropic community, whether it be to come together to aid relief efforts or to support research to find a vaccine.
It is in times like these that strategic philanthropy is crucial – HNWIs must be guided by compassion and concern, be smart, measured, and disciplined in order to support non-profits and NGOs in their delivery, but also be prepared to take risks in their philanthropic funding.
Russell Prior is head of philanthropy at HSBC Private Banking 
Read more