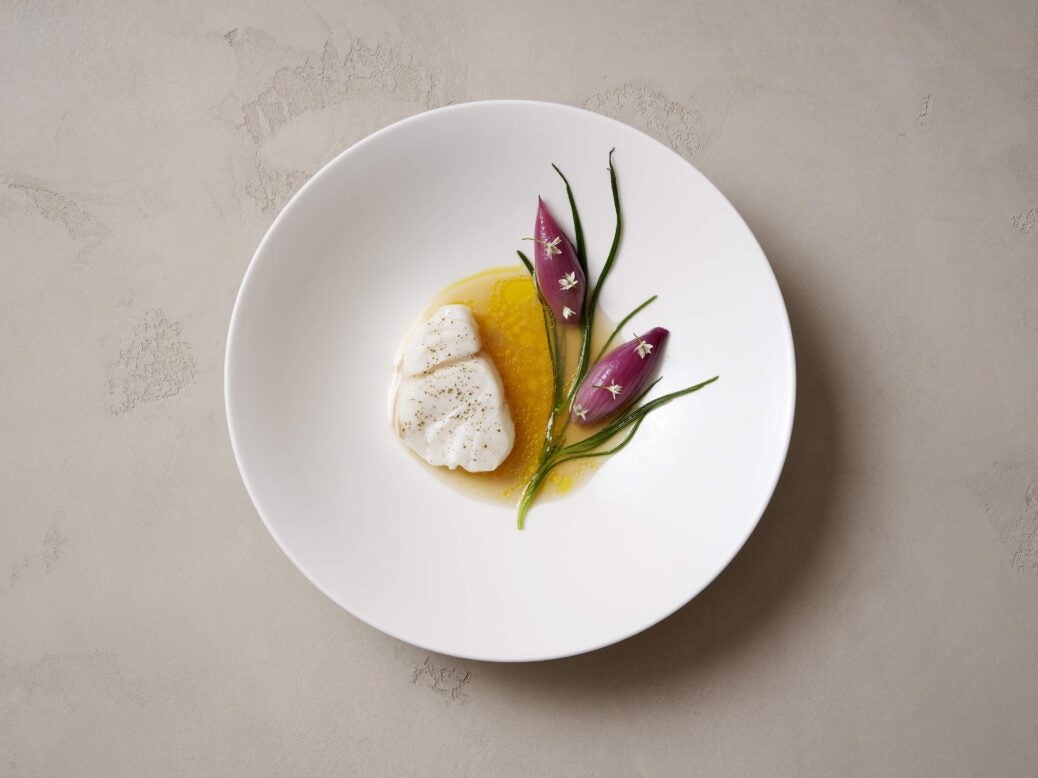 The Mayfair restaurant and wine boutique invite diners to a virtual four-course dinner with head sommelier Julien Sarrasin
'Guests' of Mayfair restaurant Hide can now enjoy a four-course menu prepared by Ollie Dabbous and paired with fine wines from Hedonism – all in the comfort of their own home.
The Michelin-starred restaurant and its sister wine merchant Hedonism have upped the ante in the high-end food delivery stakes by offering diners the chance to join HIDE at HOME's head sommelier Julien Sarrasin by live video feed on Wednesday 13th May.
Sarrasin will introduce each dish and discuss each of the wines in turn. Diners will learn about the winemaker, the grape varieties and why each fine wine was selected to pair with a particular course.
The menu starts with a chilled pine broth amuse bouche with strawberries, avocado, basil and pistachio. The starter is scallop tartare with Exmoor caviar, followed by Champagne-poached cornfed chicken, spätzle and black truffle. Dessert is a baked Alaska made with cascara, coffee and pecan.
Wines will be delivered one or two days before the date of the event. The meal will be delivered on the evening of Wednesday 13th May. The offer is limited to a list of London postcodes which is available on the HIDE at HOME site.
The menu will be prepared by Ollie Dabbous and his team at Hide. The chef opened his first restaurant, Dabbous, in 2012 and earned his first Michelin star. After closing Dabbous in 2017, the chef joined forces with Hedonism Wines to launch Hide, which earned a Michelin star within six months of opening in 2018.
The virtual wine dinner from HIDE at HOME is just one in a series of virtual events being run by the restaurant. Others include a spirit tasting to discover the smoky drams of Scotland with specialist Tom Olive, a winemaker tasting with the Chef de Cave at Charles Heidsieck, Cyril Brun, and a whisky tasting with The Macallan's owner David Sinclair.
Web: hide.co.uk/home
Read more: