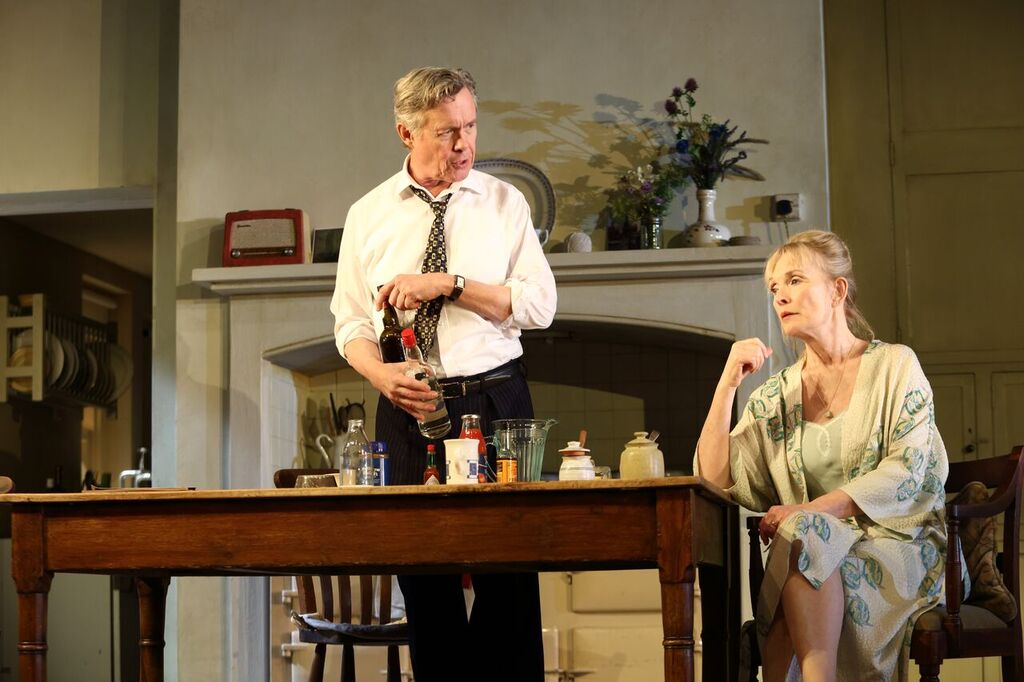 Alex Jennings and Lindsay Duncan shine in this minimalist debut from Simon Woods, writes Laura Plumley
While the debut play from actor turned playwright Simon Woods is set in 1988, the overarching lesson is the lack of political progress our country seems to have made over the last 30 years.
The play opens as the notorious section 28 of the Local Government Act, prohibiting the promotion of homosexuality, is being introduced. Hansard centres around an older married couple, Diana (Lindsay Duncan, the dissatisfied (possibly alcoholic) housewife, and her husband, Tory MP and minister, Robin Hesketh (Alex Jennings), who has returned to their house in Oxfordshire for the weekend.
The play's structure is simple: there are only two characters, set over a few hours in the couple's grand –yet slightly worn – lounge. We are thrown straight into the action as Robin returns and the couple's word battle begins. While the dialogue does well to depict the quality of the couple's married life in this private sphere, Woods also manages to shape much of what they say into a commentary on today's political reality.
Although some of this barrage seems de trop, it nevertheless offers relevant commentary on 'the insatiable desire of the people of this country to be f*cked by an Old Etonian' – as apt then as it is now.
One of the key reasons for the couple's argument is the fact that Robin has just voted in favour of section 28, which in effect discriminates against homosexuals, and their ability to live freely and openly. It is only at the end of the 90-minute production that we realise that Diana's intense interest and disgust at this section of the act stems from a more personal place instead of a general sense of outrage.
While the end is poignant and introduces a complete change of mood from the beginning's fast pace bickering, it feels too clean-cut and separated from the previous interactions. Does the play deserve such a revelation, especially since there is very little build-up to this throughout the play?
This play is a thought-provoking success. Alex Jennings and Lindsay Duncan are on top form as the bickering couple, while director Simon Godwin manages to mould the script so as to avoid a jarring contrast between the more light-hearted jabs and the tragedy that defines the relationship.
Image credit: Catherine Ashmore 
Hansard is currently playing at the National Theatre and will be screened nationwide live on 7th November 2019.
Read more