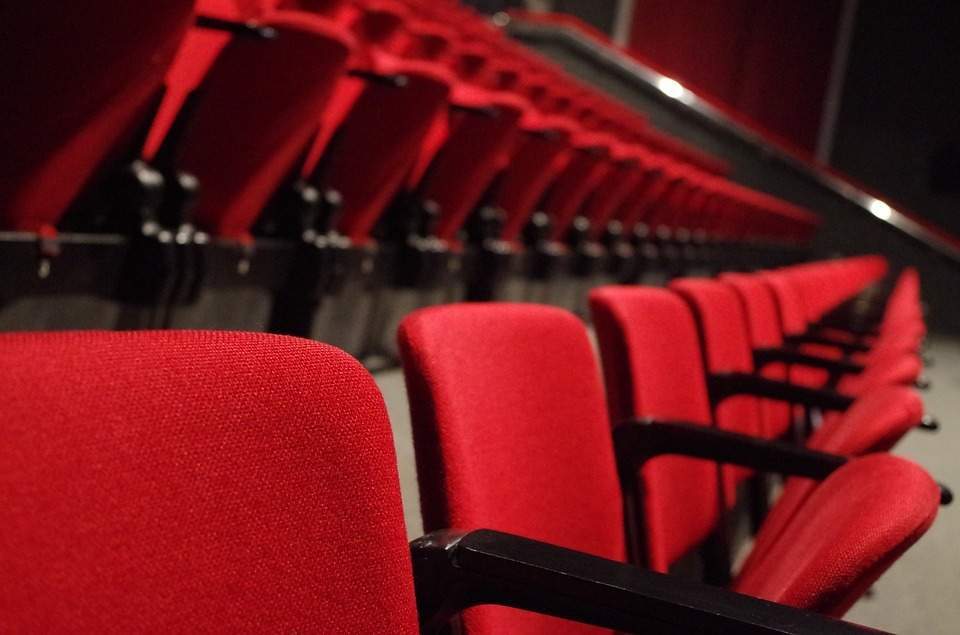 Going to the theatre can be an expensive and unrewarding business – even if every now and then it brings great joy, writes Sam Leith
I took my daughter to the theatre for her birthday treat the other day. Since I am a person of very little forward planning ability, her birthday was in fact six months ago. And this is why. A fortnight or so in advance, I had an idea: I know what to get her.
Tickets to the theatre production of Harry Potter and the Cursed Child in London. I've heard that's good. And then I went online to buy tickets and boy oh boy: my jaw went slack; my eyeballs sproinged from my head like deely-boppers.
Booked out months – months! – in advance. And it's not one play but two, which you can arrange to see on consecutive nights or, if you're energetic, on the same day. And have you, readers, checked out the prices on these?
It was – and these were relatively cheap seats – £75 per ticket per show, meaning we'd get no change from £300 for two of us to see them. But she's fanatically devoted, is my nine-year-old, to the Harry Potter stories, as now is her seven-year-old brother. In fact, on the basis of their devotion to the stories, let it be said, my admiration for JK Rowling – which started high – has climbed ever upward.
So I sucked it down and bought the tickets: both plays in one day, six months in advance. In due course the day rolled round, and we trotted off to Cambridge Circus and presented ourselves to queue, to be frisked as if travelling through an international airport, and to settle in our not-noticeably-goldplated seats. Me muttering, all the way, about how in my book the only sort of entertainment worth paying £300 for was illegal in all Western jurisdictions.
But you know what? It was absolutely brilliant. Gloriously acted, astoundingly staged (I still can't figure out how they did some of the magic) and utterly absorbing and moving.
I didn't want to say 'It was worth every penny', but, well… And this bore out, on reflection, one of my cherished theories. It applies to a number of forms of amusement, but theatre and restaurants in particular. It is that the relationship between financial outlay and reward is not in any way linear.
Most theatre, for example, is a bit crap. It's also bloody expensive. You eat at an inconvenient time (either too late or too early). You're often down 40 or 50 quid a head to sit for two or three hours in an uncomfortable chair designed for Edwardian bottoms and not much cared for since then.
You're listening to people covered in pancake under too bright lights, pretending quite implausibly to be other people, and shouting while they do it so the people at the back can hear. The interval affords you the opportunity to spend £12 on a warm gin and tonic in a plastic cup. And then there's the taxis and the babysitters and, if you don't live in a metropolis, the travel and perhaps even the overnight stay.
And at the end of it – once the second-act fidgeting is done, and your neck has recovered from craning to see past the freakishly tall bloke with the odd hairstyle in front of you – can you truly say you've had your money's worth? In your heart of hearts, can you not admit you'd have had a much better time popping down to the local multiplex and watching the latest Avengers movie?
You go, mostly, because of the cultural cachet: the idea that it's the thee-yay-ter, and that you're a cultured person, a better kind of person, for going. Hell with that.
Blue moons
Yet sometimes – one time in ten, at most – it is sublime. Off the top of my head, I'd mention Jonathan Pryce in Edward Albee's The Goat, or Who Is Sylvia? and Shirley Henderson in the Bob Dylan musical Girl from the North Country. And Matilda. And, of course, The Cursed Child. The sensible person goes to the theatre only once in a blue moon – and spends a small fortune on a really, really hot ticket. I have high hopes of Hamilton. Same with restaurants.
You can get a good meal for less than £30 a head in Pizza Express, Byron or Wahaca. But unless you're very lucky, between £30 a head and £100 a head is a wasteland of meh – where each extra tenner gets you slightly fussier service, a slightly more pretentious menu, a slightly cooler brand, a massively more marked-up wine list, and nothing in the cooking that you'll remember past the point at which you pay the bill. Maybe it'll be OK.
Maybe it'll even be pretty good. But you'd have been just as happy with an American Hot. Only if you pay stupid money – having, I should stress, done a bit of homework first – can you get something astounding that will lodge in your palatal memory as long as you live. So that's my prescription.
Eat cheap most of the time. Then eat at Nobu. And when you go to the theatre, do it infrequently and pay only through the nose.
Sam Leith is the literary editor of The Spectator