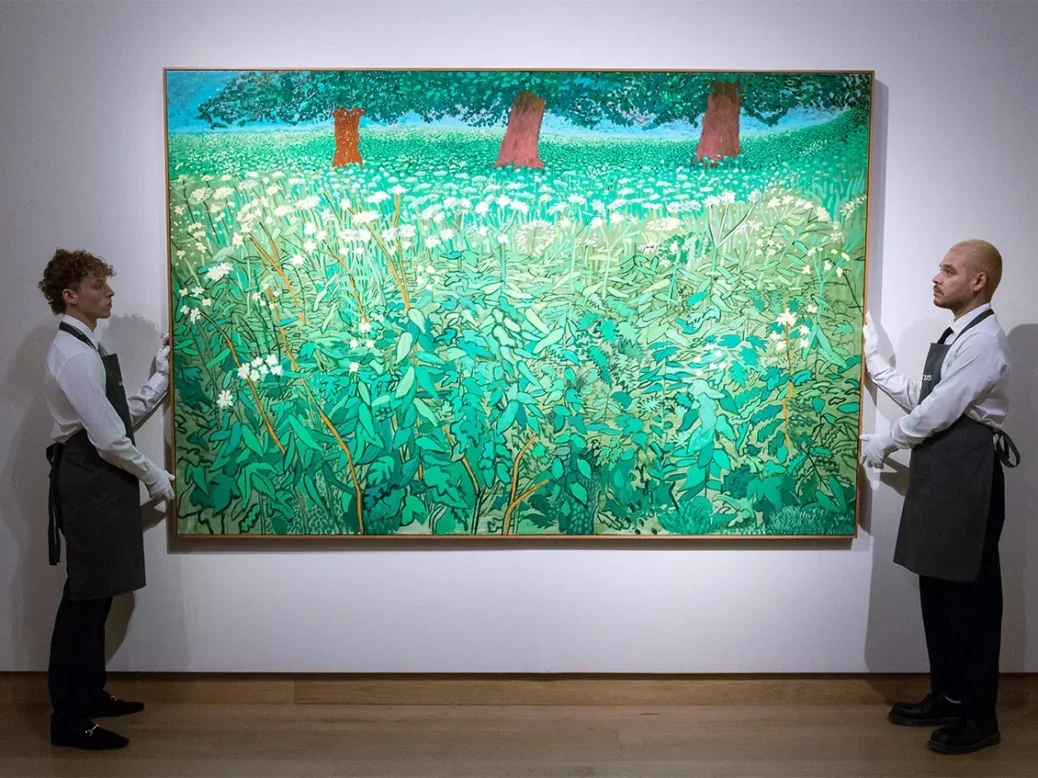 The global art market continues to prove resilient, buoyed by strong activity at the top end of the market, a new report by UBS and Art Basel shows.
Art spending generated an estimated $67.8 billion last year, close to the all-time peak of $68.2 billion recorded in 2014. Sales rose by 3 per cent on 2021, when the market experienced a strong 31 per cent year-on-year jump following the Covid pandemic.
The US maintains its position as the largest market for art sales globally, with a 45 per cent share. The UK moved into second place (an 18 per cent share) as sales slumped in China (now 17 per cent), following widespread disruption from rolling Covid lockdowns affecting auction houses and galleries.
At $11.9 billion, UK art sales grew by 5 per cent in 2022, although the figure is still below the $12.2 billion of sales recorded in 2019.
Art Economics founder Dr Clare McAndrew, who collaborated with UBS and Art Basel to produce the report, says the UK art scene has proved resilient given its status as a global 'hub' for buyers.
'The majority of sales that dealers make in the UK are very much to people outside the UK, so it's not a domestic market,' she says. 'It's very much a hub, which has helped it, I think, regain its ground, and helped it to be resilient.
'It's less dependent with what's going on in Britain - the British art market is more dependent on what's going on outside the UK.'
Auction sales paint a surprising picture for the art market
Last year saw record-breaking art prices achieved at auction, with Andy Warhol's culturally ubiquitous Shot Sage Blue Marilyn from 1964 fetching $195 million in under four minutes of bidding. Part of the collection of Thomas and Doris Ammann, it was purchased by an unnamed buyer - rumoured to be US art dealer Larry Gagosian - at a Christie's charity auction in May, becoming the most expensive 20th century artwork to be sold at auction.
But away from the headline-grabbing prices, overall global sales figures at auctions were more 'subdued' according to the report, with a 2 per cent fall from $31.2 billion in 2021 to $30.6 billion in 2022.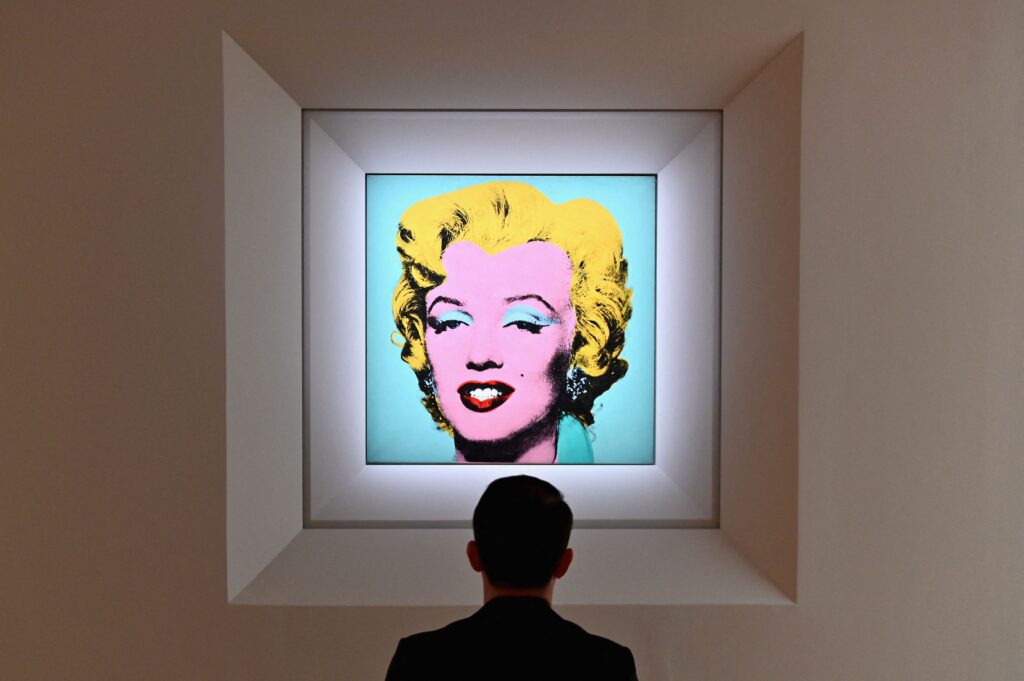 Buyers at the top end were the core drivers of sales, according to the report, 'with works priced at over $10 million being the only segment to increase in value'.
In all other price bands, the total value of sales fell, suggesting some price pressures at the lower end of the market.
[See also: The best art advisers for high-net-worth individuals]
A good year for galleries and fairs
While the hangover of successive lockdowns has led to art-market disruption on China's mainland, elsewhere, full-scale reopenings of the art world's fairs has had a positive impact on overall global sales figures.
Galleries reported that 35 per cent of their sales last year came from in-person fairs as opposed to online sales, a jump from 27 per cent in 2021.
'I think when we were spinning around in the Covid period, there was a lot of questioning as to the future of fairs, the future of galleries, the future of many things, and I think we've also come out of that period pretty resoundingly,' says Art Basel's CEO Noah Horowitz.
'Fairs absolutely have to deliver for their clients, and that's in terms of sales, but also in terms of new contacts, connections, lead generation, exposure, and the nitty gritty work which galleries must do through fairs, which often doesn't get discussed as much,' he adds.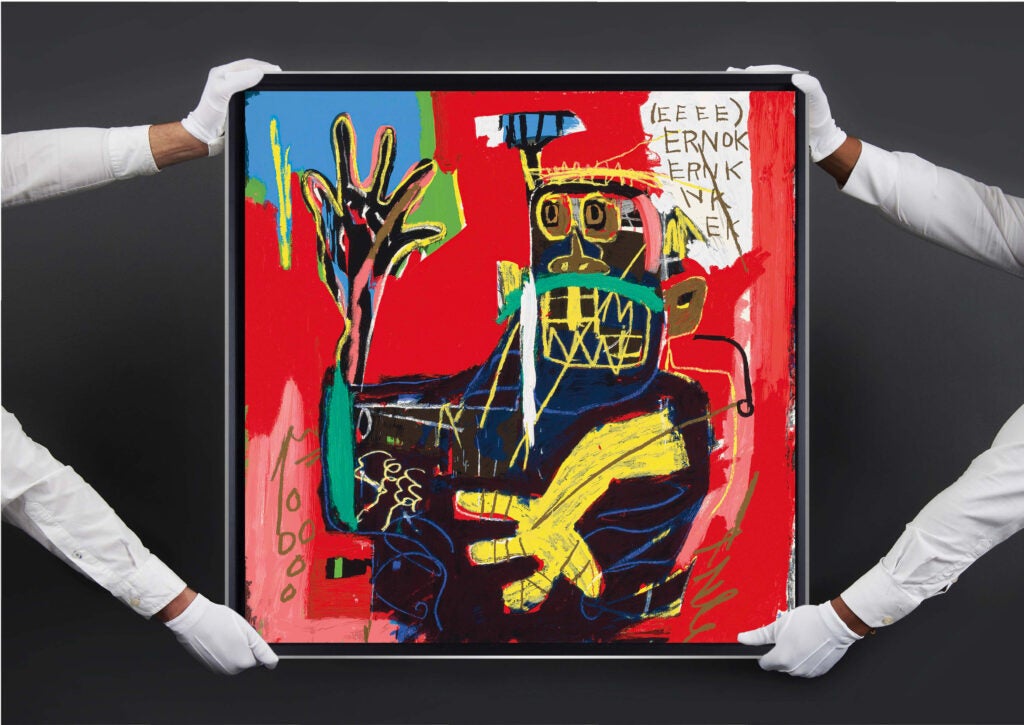 However, the proportion of sales conducted at in-person art fairs and galleries is still lower than in 2019, when 42 per cent of overall sales were conducted in person.
This suggests that while many art collectors are embracing the return to normality by conducting their purchases via traditional forums, there is a strong post-pandemic appetite to embrace virtual platforms.
With a sales volume of $11 billion in 2022, online purchases were nearly double the $6 billion recorded in 2019 (although there was a small drop from a peak of $13.3 billion in 2021).
Opportunities and challenges for the art market in 2023
HNW art buyers appear to be the most optimistic about the future of the art market, with 55 per cent surveyed by Art Basel and UBS planning to buy art in 2023.
McAndrews points out that while many auction houses 'were really successful' in attracting new types of buyers through the growth of online forums, the supply of artworks poses a potential problem for auctioneers.
'The age-old challenge is always supply. And I think they really pulled it out of the hat last year with these kinds of phenomenal sales',' she says, adding that the challenge now is to see whether auctioneers can 'keep doing that'.
McAndrews also sounds a note of caution for newer collectors entering the market and spending at the top end. 'They think that to get something good you have to buy one of these 30 names, or you have to buy something over a certain price point.' she says. 'It can be a problem when that's how people perceive the market works ... that you have to spend a lot to get something good.'
'If all you do is just read the headlines from the press, you think that everything costs so much, and you know, it's not even one for you to get into it all,' she added.
Paul Donovan, chief economist at UBS Global Wealth Management, says global inflationary pressures are 'complicating things' for art galleries when it comes to planning costs.
But 'structural upheaval' in the art market is creating opportunities, he adds.
'There are enormous opportunities being created ... in terms of expanding customer bases, expanding audiences ... you start listening to an art podcast, and before you know it, you're out visiting galleries and art fairs. I mean, that's the sort of transition.'