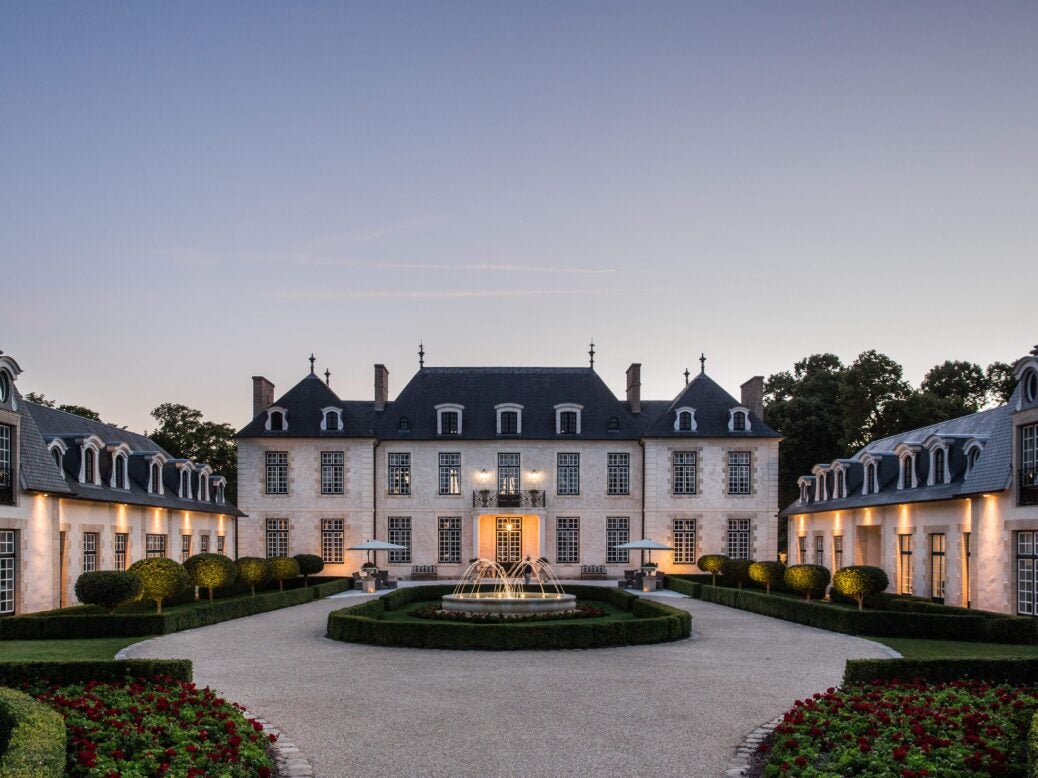 An 18th century chateau is set out to woo luxury golfers worldwide
Chateau du Coudreceau, an 18th Century French Chateau and private golfing estate in the Loire Valley, is now available for exclusive use. The lush sprawling grounds of the Chateau include an exclusive 14-hole golf course that borders the Forêt de Orléans, France's largest national forest.
This private home is ideal for families, executive retreats and high-level board meetings, with seven elegant suites inspired by classic French artists and a 12-bedroom guest house in the sister property, Chateau de le Chesnaye. Chateau du Coudreceau is easily accessed by private jet via Saint-Denis-de-l'Hôtel private airfield just 20 minutes away, or by a 90-minute drive, south of Paris.
The Chateau redefines luxury golf with Tour-quality fairways and USGA Greens tucked into the quiet French countryside. Clusters of sandy bunkers, fairways carved through ancient woods and an expansive lake provides a golf course with the perfect balance of risk and reward. No members, no tee times and no restrictions allow freedom to play the game on a championship standard course. The concierge service may also arrange short 20-minute helicopters to Le Golf National in Saint-Quentin-en-Yveline, home of the 2018 Ryder Cup.
The thick line of trees that circle the Chateau and round the clock security maintains complete privacy for guests and ensures they enjoy a quiet seclusion from the outside world. Unwind in the Chateau's indoor swimming pool, use the well-equipped gym or lounge in the stunning Jardin du Lac to bask under the French sun.
Dine formally in the Chateau's resplendent dining room, lined with gilt edge mirrors, ornate chandeliers and bouquets of aromatic flowers. Guests may dine more casually al fresco in the Jardin du Lac, nestled within the ornate grounds of the property. The exquisite dining service combines the stunning flavours of the region with the expertise of the kitchen team led by its talented executive chef. Guest Michelin-starred chefs may also be commissioned for an extraordinary gastronomic experience. The Chateau's extensive wine collection is stored in a 250-year old cellar and samples the iconic vineyards of the region.
Chateau du Coudreceau is ideally located to access all of the cultural highlights of Paris and the best restaurants, night life, shopping amenities in and around the French capital. The 24-hour concierge service based at the Chateau may charter helicopters and arrange a personalised and private excursion to iconic French landmarks such as The Palace of Versailles, the Cathedral at Chartres, the UNESCO listed Chateau Chambord and the Loire Valley vineyards.
For further information, please visit www.cducestates.com.
For booking enquiries contact CduC@dovetail-agency.co.uk