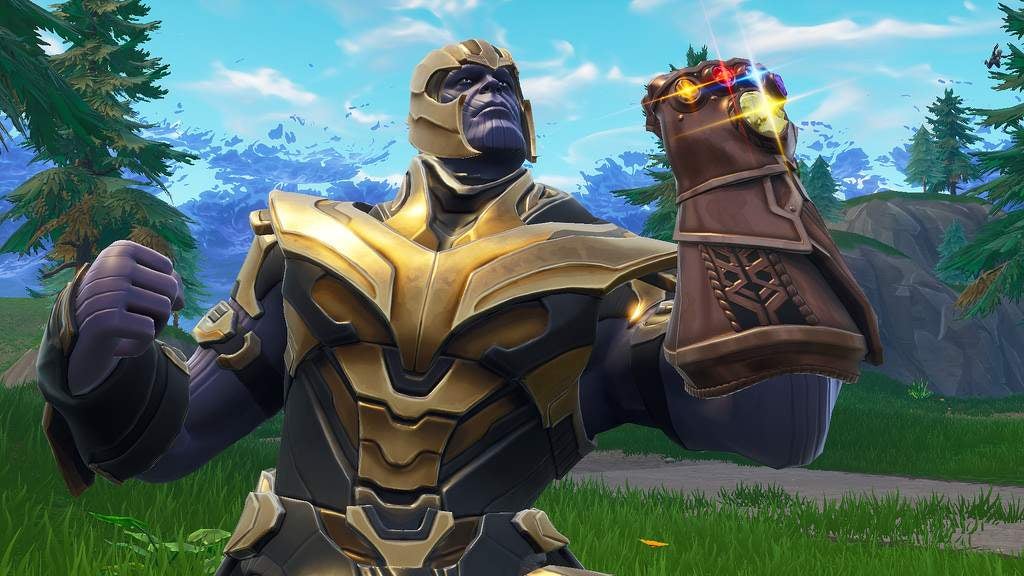 An unlikely legal argument ensues when lawyer Catherine Pugsley attempts to take her teenage son's phone away
My 15 year old son Max and I argue about gifts and ownership as we sit bathed in dappled summer sunlight.  Except that he is distracted not by his sister, who is 'flossing' from side to side. Nor by my well-reasoned arguments. The infamous game, Fortnite holds fort. He has just skydived out of a battle bus that is suspended from an air balloon. Map in hand he heads across Fortnite Island. Consideration – either for our family harmony or in relation to contracts – is irrelevant.
Through gorges and forests he gains on his enemy eventually facing them in battle on a run-down factory site. He breathes heavily, commences a mass brawl — a hundred strangers come at him from every side. They are trading gun fire. The explosions echo around the burnt out buildings. The weapons weigh heavy in his rucksack, rifles, traps, grenade launchers. He is playing for survival, it is the essence of him. He will be the survivor even if it will take his entire being and the whole of our two-week family holiday.  He is oblivious to the world.
'Darling, put your phone down and talk to me, this is our family holiday' I plead. He answers with a glazed stare …
'If you don't put your telephone down, I shall confiscate it'.
'You can't' he sniffs importantly, 'it was a gift from you to me and it is legally mine…' he the son of two lawyers, really what should I expect.
I start to ponder – what is a gift? A gift is a voluntary and gratuitous transfer of ownership of property. No consideration needs to be given and the way in which a gift may be effected and perfected will depend on the nature of the property gifted. There are three methods of transferring the gift: by deed or other instrument in writing, by delivery of possession or by a declaration of trust.
Given that the absence of consideration is what defines a gift, it seems to me that Max is right and that the mobile telephone was given, by me to him, with no expectation of any kind of fiscal recompense, just the vain hope of the occasional text or call to tell me he loves me. I continue my contemplation. Obviously the underlying question is when was the gift transfer 'completed', not only for any tax consequences but perhaps I can somehow take back the uncompleted gift to make my point. But I physically gave it to him, wrapped in Christmas paper, and it transferred by delivery on Christmas Day. I should have had the sense to include a deed in the package making the gift conditional on no gaming.  I sigh.
'More to the point' he continues 'there isn't even any taxable event for inheritance tax because the cost of the telephone was well below the annual amount that you are allowed to gift to me'.  He looks slyly across to me and turns off his telephone with a vulpine smile. I look at him incredulously, how does he know this stuff?
'Actually, if you really want to make the most of your annual inheritance tax exemption there is a Supreme drop on Thursday and I have seen a really nice hoodie…'
….I am crouching in a derelict building. Piles of rubble surround me.  I strike out at walls with my pick axe and pant desperately over the roar of the collapsing buildings. I am surrounded by gun wielding maniacs, adrenaline rushes through my veins. Suddenly a figure appears by my side and annihilates my assailants. A message flashes onto my screen 'your partner Max2003 has saved you'.  I turn to Max 'did you just kill my assassins?'
He grins sheepishly, 'Well Mummy you are embarrassingly rubbish at Fortnite and only on level 1 but I'd rather have you alive than dead…Now, about that Supreme drop….'
Image by Whelsko @Flickr
Catherine Pugsley is a senior associate at boutique private wealth law firm Maurice Turnor Gardner LLP
Related
Hidden chattels: how Birkin bags could skew a divorce settlement
How the 'unknown unknowns' terrorise tax
UK visa crackdown puts 13,700 Russian and Turkish directors at risk